Princess Diana Said Prince Charles Followed Her Around Like a Puppy When They First Started Dating
When their fairytale wedding was televised across the globe in 1981, many people thought they were witnessing true and ever-lasting love come to life. However, the arranged marriage between Prince Charles and his much younger bride, Princess Diana, was already showing signs of cracking.
The prince had been reluctant and inconsistent when it came to courting Princess Diana. In fact, many people have now suggested that the marriage began showing signs of weakness amid the couple's first royal tour to Australia and New Zealand in 1983.
However, according to Princess Diana, when she first began dating Prince Charles, he followed her around like a lost puppy.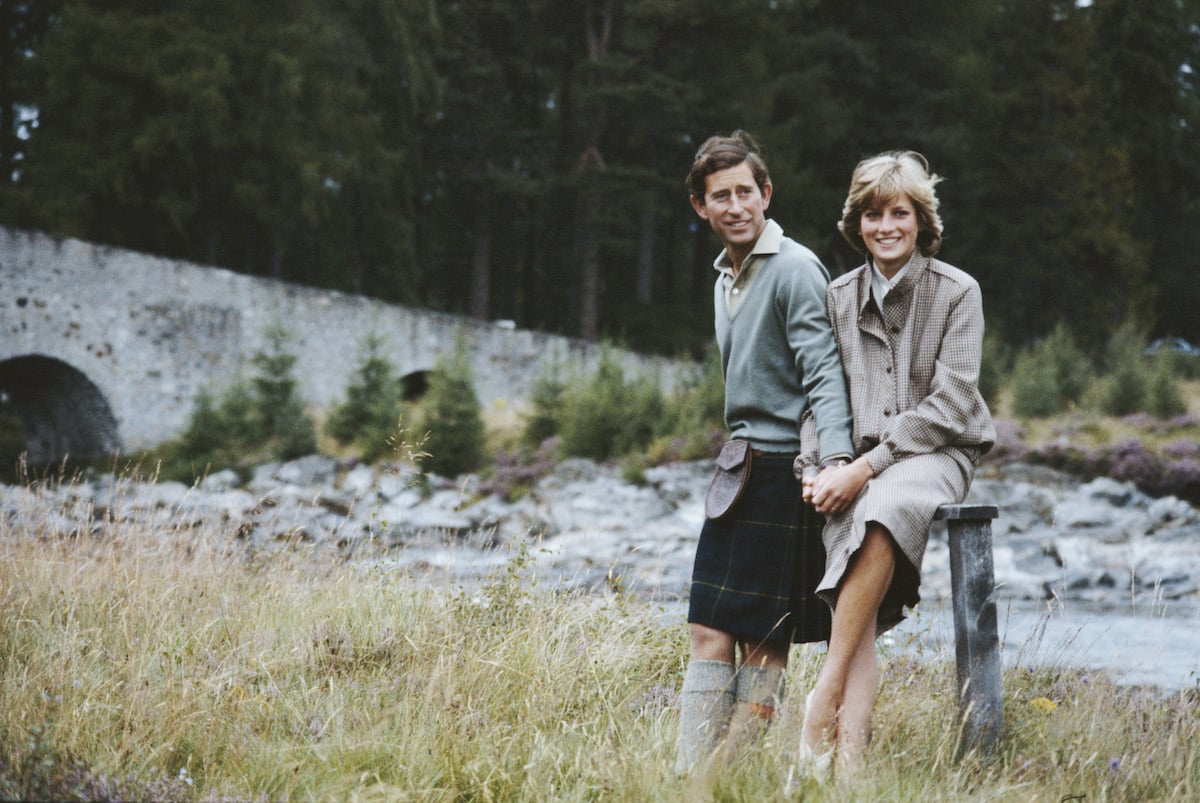 Princess Diana was not impressed when she first met Prince Charles
Princess Diana had always known about the Prince of Wales. She was from an aristocratic family, and Prince Charles had even briefly dated her older sister. However, when she began dating the prince herself at age 18, she was less than impressed. In the Channel 4 documentary Diana: In Her Own Words, the princess told Andrew Morton,
God what a sad man. I was asked to stay with some friends in Sussex, and they said, 'Oh, the Prince of Wales is staying,' and I thought I hadn't seen him in ages. He'd just broken up with his girlfriend, and his friend Mountbatten had just been killed. I said it would be nice to see him. I was so unimpressed.
Though they began courting, the prince was very hot and cold with his future wife.
RELATED: Princess Diana and Prince Charles' Marriage Began to Crack on Their First Overseas Royal Tour, Expert Claims
Prince Charles and Princess Diana only met a handful of times before they got engaged
By the time they wed on July 29, 1981, the Prince and Princess of Wales had only met 13 times in person. "He wasn't consistent with his courting abilities," Princess Diana explained. "He'd ring me every day for a week, then wouldn't speak to me for three weeks. Very odd. I thought, 'Fine. Well, he knows where I am if he wants me.' The thrill when he used to ring up was so immense and intense. It would drive the other three girls in my flat crazy."
It would be a precursor to the couple's tumultuous marriage. Not only did they have a huge age gap, but they also had very little in common. In fact, it has been said that Prince Philip bullied Prince Charles into proposing to Diana. "His family wanted it. The public wanted it,"  Tina Brown wrote in her book, The Diana Chronicles. "Prince Charles was exhausted. He proposed."
Princess Diana said Prince Charles followed her around like a puppy at first
Still, despite his apprehension and the fact that he was still in love with Camilla, Duchess of Cornwall, he was intrigued by Princess Diana — at least at first.
"He was all over me," Princess Diana told Andrew Morton in Diana: In Her Own Words. "We were talking about Mountbatten and his girlfriend, and I said, 'You must be so lonely.' I said, 'It's pathetic watching you walking up the aisle with Mountbatten's coffin in front, ghastly, you need someone beside you.' Whereupon, he leapt upon me and started kissing me, and I thought, urgh, this is not what people do. And he was all over me for the rest of the evening, following me around like a puppy."