Princess Diana's Psychic Predicts Prince Harry and Meghan Markle Will Be 'Together Forever'
Queen Elizabeth and Prince Philip enjoyed almost 74 years together before his death in early 2021. Meanwhile, Prince William and Kate Middleton recently celebrated their 10th year of marriage in addition to nearly 20 years together as a couple.
According to Princess Diana's psychic, Prince Harry and Meghan Markle's relationship could enjoy longevity as well. The psychic believes the Sussexes will be "together forever."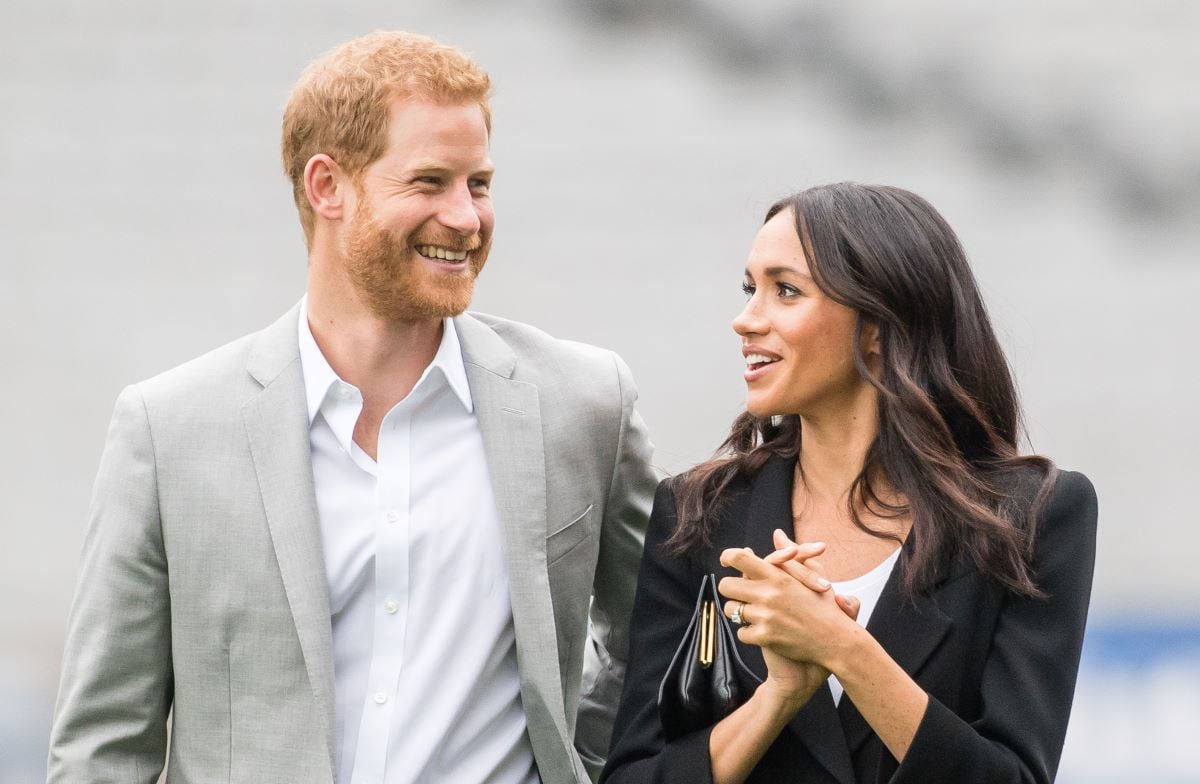 Prince Harry and Meghan Markle have been married for 3 years
Harry and Meghan first met in the summer of 2016. The couple had a whirlwind romance that they kept under wrap for a few months. Later that year, their relationship went public.
In November 2017, Harry and Meghan announced their engagement. 
The couple had their wedding in May 2018—just two years after they started dating. The royal event was watched by tens of millions of people all over the world. Harry and Meghan's wedding also attracted attention in the United States because of Meghan's background as a biracial American actor.
In May 2019, Meghan gave birth to their son, Archie. Then, in June 2021, the couple welcomed their daughter, Lilibet. 
Princess Diana's psychic predicts the Sussexes will be 'together forever'
Diana's psychic, Sally Morgan, recently talked publicly about Harry, whom she first met when he was 7. According to Mirror, Morgan gave Harry a reading eight years ago, in which she predicted he would marry "someone with dark hair." This was a surprising revelation as Harry had been known to date blonde women as a bachelor.
Morgan also told Mirror more predictions about Harry and Meghan's marriage. She said the Sussexes would go through a "tempestuous time," but they would "be together forever."
"Harry will never abandon his children," Morgan said.
Princess Diana's psychic predicted her death
Morgan revealed that, prior to Diana's famous death in 1997, Morgan had spoken to Diana's oldest sister, Lady Sarah McCorquodale. According to Morgan, she told Lady Sarah of Diana's impending demise.
"I had spoken to Sarah before Diana's death and had made a prediction the Queen was going to die, that she was in a really dark place and I could see a pavement," Morgan recalled. "I said they are going to drag her out and give her CPR and she is going to have a heart attack. That is what the Princess of Wales died of, a heart attack."
Morgan added, "After Diana died, Sarah said, 'Well, you said the Queen'. But I predicted that before she did the interview with Martin Bashir, where she said, 'I want to be known as the Queen of Hearts.'"
When Harry reached out to Morgan years ago, he reportedly asked her, "What do you think about how my mother died?" Morgan simply told him to talk to his aunt, Lady Sarah. Nevertheless, Morgan believed this conversation helped kick-star Harry's mental health journey. The prince has since openly talked about how his mother's death had a profound impact on his mental health as a young adult.