Princess Diana Really Didn't Want to Dance With John Travolta Because She Was Hoping This Star Would Ask Her
Find out who Princess Diana really wanted to dance with at the White House dinner before John Travolta got her on the floor.
Royal fans all over the world certainly remember the famous photo of Princess Diana dancing with John Travolta at a White House dinner in 1985. But their "modern fox trot" might not have happened if Diana had her way because the late Princess of Wales reportedly had her heart set on taking the floor with another star who was there that night.
Here's who Diana really wanted to dance with, plus what Travolta thought about the royal's moves and the other person the princess wished she hadn't danced with.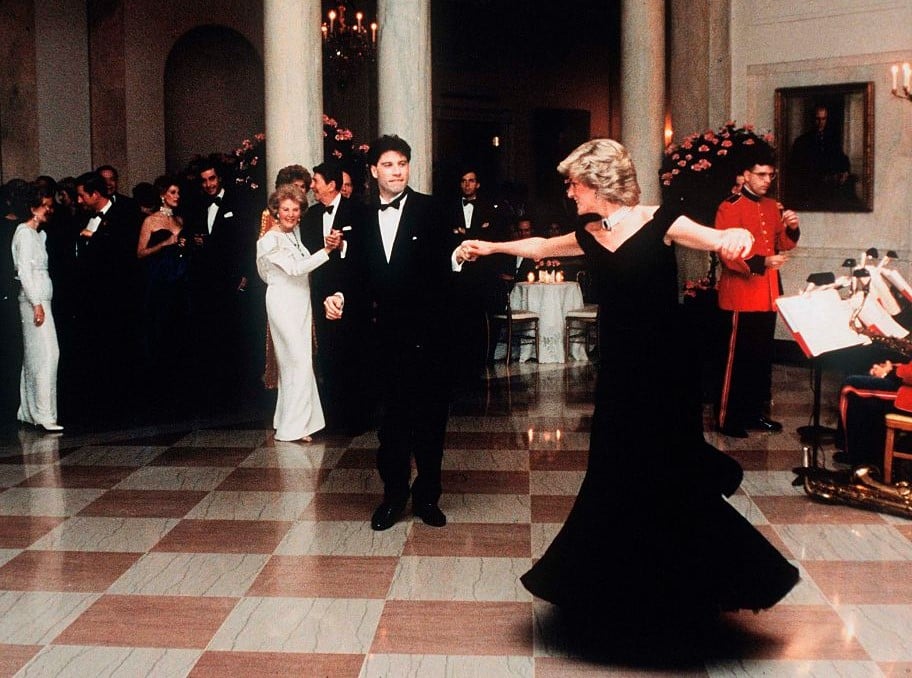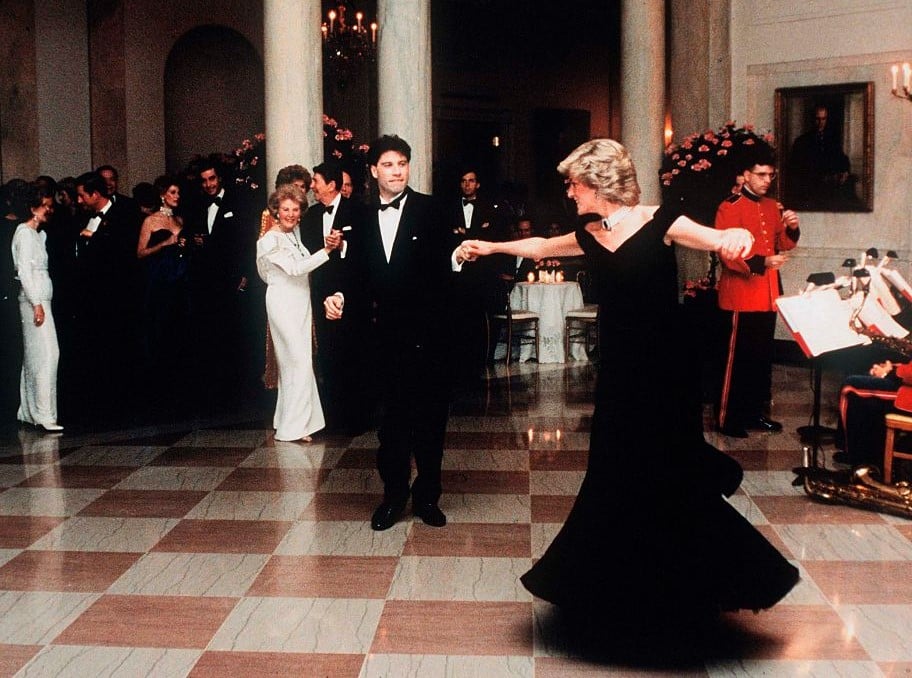 What John Travolta said about dancing with Princess Diana
On Nov. 9, 1985, Princess Diana and then-Prince Charles were guests of then-president Ronald Reagan and his wife, Nancy, at a gala dinner held at the White House during their trip to the United States.
A number of Hollywood celebrities were also invited to the affair including Saturday Night Fever star John Travolta. Mrs. Reagan told the actor that the princess wished to dance with him and asked if he would mind.
"I was awestruck with her," Travolta admitted about dancing with Diana. "She led the way, and I thought: 'Well, that's not going to happen! I've got to go back to my school days of learning ballroom dancing and show that I can lead her.'"
After the photos of them together made the rounds, Diana was dubbed the "disco queen" and the long black velvet dress she wore that evening was referred to as "the Travolta dress."
Who Diana really wanted to dance with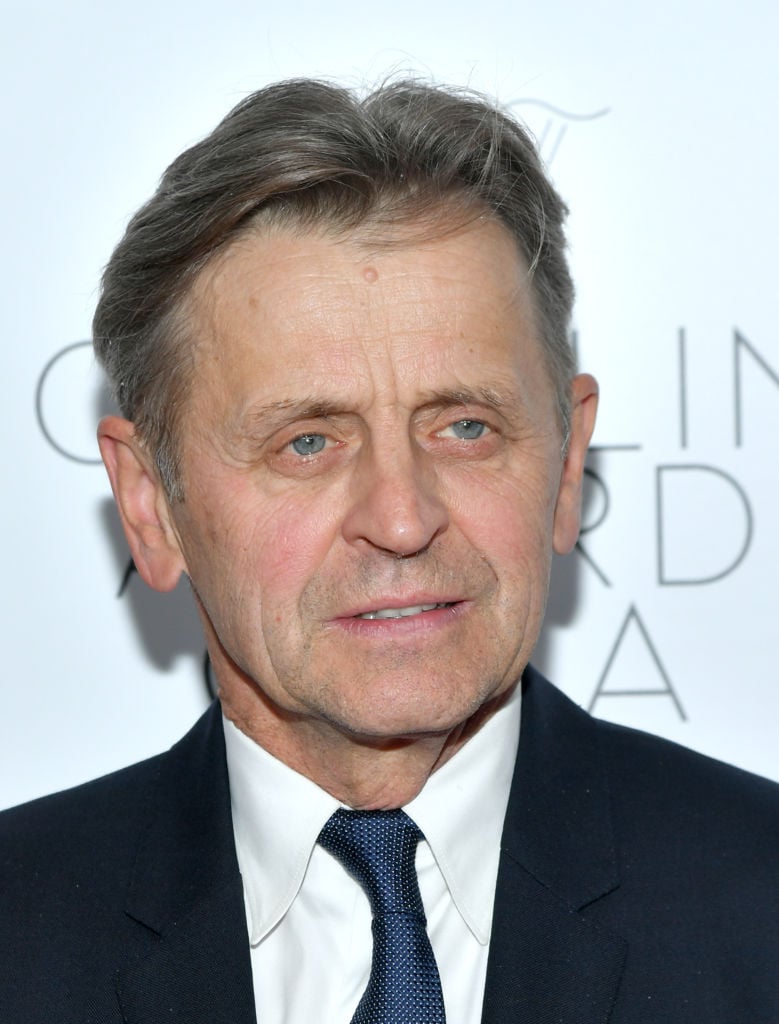 What Travolta didn't know was that their dance was all orchestrated by the Reagans for a press op and the princess reportedly wanted to join a different man on the dance floor.
Diana's former butler, Paul Burrell, claimed that she told him she didn't want to dance with the Grease actor because she was hoping Mikhail Baryshnikov would ask her.
"Diana really wanted to share the floor with one of the world's greatest ballet dancers, Mikhail Baryshnikov. Nancy and [Ronald] Reagan set up the press to take a picture of her dancing with John Travolta," Burrell wrote in his book The Way We Were: Remembering Diana.
The actor Diana wished she hadn't danced with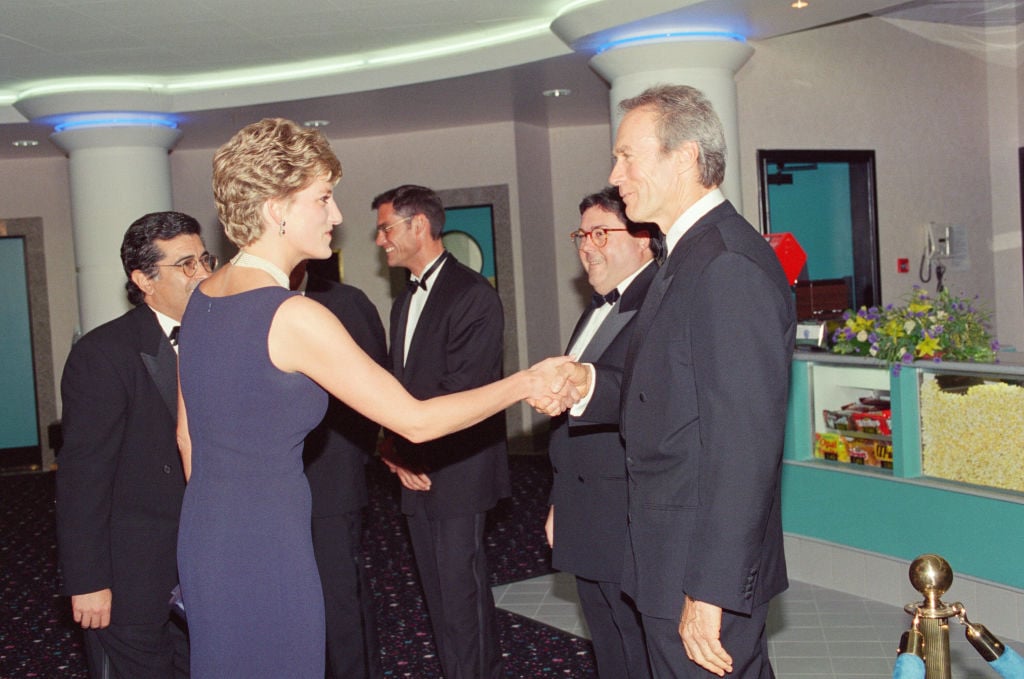 Travolta wasn't the only celebrity Diana danced with that evening. She also hit the floor with Hollywood heavyweight Clint Eastwood but that was a dance the princess wished she hadn't had.
According to Tom Selleck, who was also in attendance that night, the Dirty Harry star was totally out of his element and just watching him and the princess together was painful.
Selleck had cut in when Diana was with Travolta and they did the waltz. While Selleck admitted that he was very nervous and couldn't think of anything interesting to say, it was better than her dance with Eastwood.
"At least I wasn't quite as uncomfortable as Clint Eastwood," the Magnum P.I. actor told the Daily Mail's Piers Morgan. "He went next and was really out of his safety zone!"
People noted that their conversation wasn't great either as Eastwood said to her, "You're too old for me" to which Diana protested, "But I'm only 24!"
Read more: Princess Diana Stayed At This Famous Actor's Home To Hide From the Paparazzi