Princess Diana Once Said the Royal Family Labeled Her As 'Unstable' and 'Mentally Imbalanced'
Princess Diana's royal life wasn't easy. Her marriage to Prince Charles had hardly any love, and her relationship with the family was a bit rocky. Although she was adored by the public and by her two sons, Diana had a difficult time fitting in with the family — and once revealed that they labeled her "unstable" and "mentally imbalanced."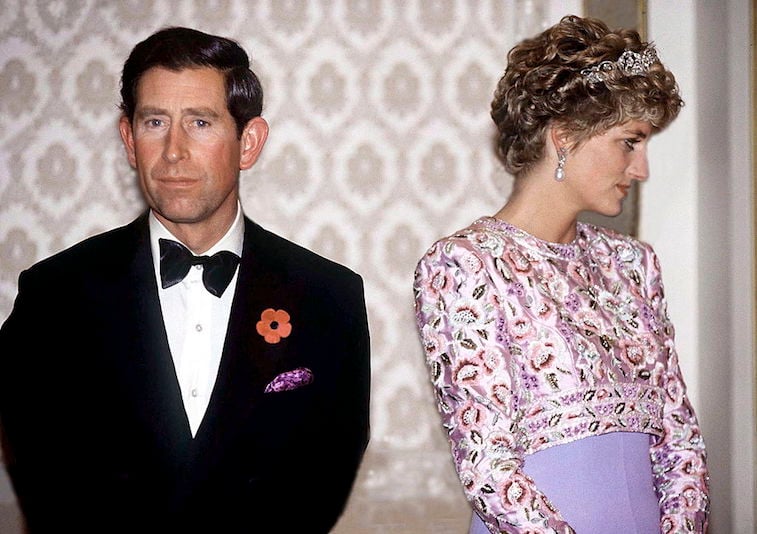 Princess Diana and Prince Charles had a rocky marriage
When Charles and Diana wed, there were already plenty of problems that were invisible to the public. Charles' true love, Camilla Parker Bowles, had recently wed another man, and Charles was feeling pressure to marry because he was almost 30. He and Diana only went on 12 dates before he popped the question, though neither was truly ready — or willing — to get married.  
There was never much of a honeymoon phase for the two, and though they had two kids, the love wasn't there. Charles and Diana both engaged in separate affairs while they were together, and finally, the two separated in 1992 and divorced in 1996.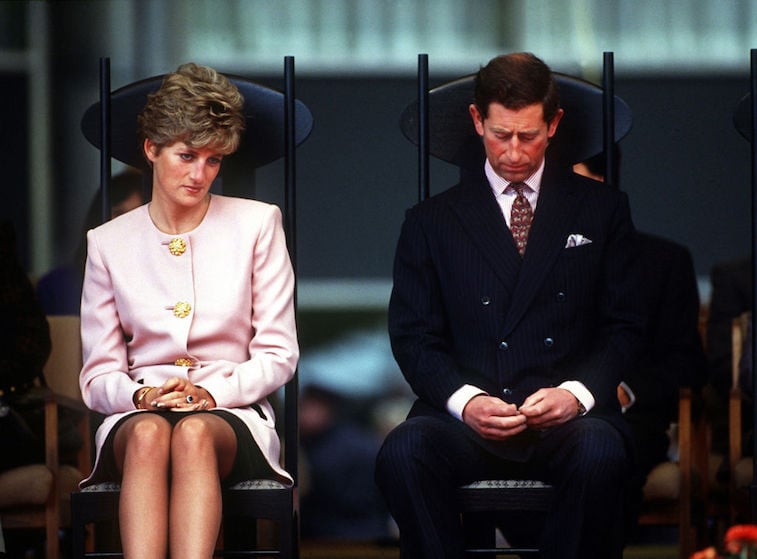 Diana had a hard time dealing with royal life
Royal life certainly isn't as much of a fairytale as it might seem on the outside. Diana was constantly hounded by the press, and adjusting to the glitz and glam of the world's most famous family isn't always easy (just ask Meghan Markle). Diana supposedly wanted to call off the wedding the day before it took place, but her family told her that it was too late to go back. Plus, Diana reportedly didn't have a great relationship with the queen, which certainly made things more difficult.
Her postpartum depression caused the family to negatively label her
In an interview in 1995, Diana opened up about what life inside the royal family was really like for her. Though it was obvious that she and Charles were having problems in their marriage, it was less obvious that Diana was struggling with the entire family. After Diana welcomed Prince William and Prince Harry, she dealt with postpartum (or postnatal) depression, which she revealed caused her to be negatively labeled by Charles' family.
"What effect did the depression have on your marriage?" interviewer Martin Bashir asked, referring to Diana's postpartum depression. "Well it gave everybody a wonderful new label," Diana said. "It's 'Diana's unstable' and 'Diana's mentally imbalanced,' and unfortunately that seems to have stuck on and off through the years," Diana said.
The royal family has a very specific image to keep up
Royal experts suggested that the interview was Diana's way of giving herself a voice — one that members of the family are often denied. "The no. 1 rule is what happens in the royal family stays in the royal family," People senior editor Michelle Tauber said. "Diana didn't concede that. Diana felt that she should be allowed to have a voice… She felt unfairly maligned."
The royals try their best to keep everything about their lives under wraps, since they have sort of a "perfect" image and a reputation that must remain squeaky clean. But Diana challenged that, even if it meant the world would know she wasn't perfect. These days, though, she's one of the most appreciated women in the royal family. Her sons continue to honor her memory, as she was seen as a driving force for change within the family after coming forward with all of her confessions through the years.