Why Princess Diana Had to Be Sewn Into Her Dress Before Marrying Prince Charles
It's been four decades since Prince Charles and Princess Diana's "wedding of the century." On July 29, 1981, the pair tied the knot in front of the 3,000 people who attended the ceremony as well as the millions who tuned in from around the world to watch the televised event. From all appearances the royal wedding looked like something out of a storybook, however, we know better now.
While the prince and princess's marriage didn't end up mirroring a fairy tale, Diana's dress was iconic and is still one of the most-talked-about today. But most people aren't aware that the royal needed to be sewn into her gown, or that a second dress was made and that backup has since gone missing. Here's more on the stories behind Princess Diana's famous wedding dress.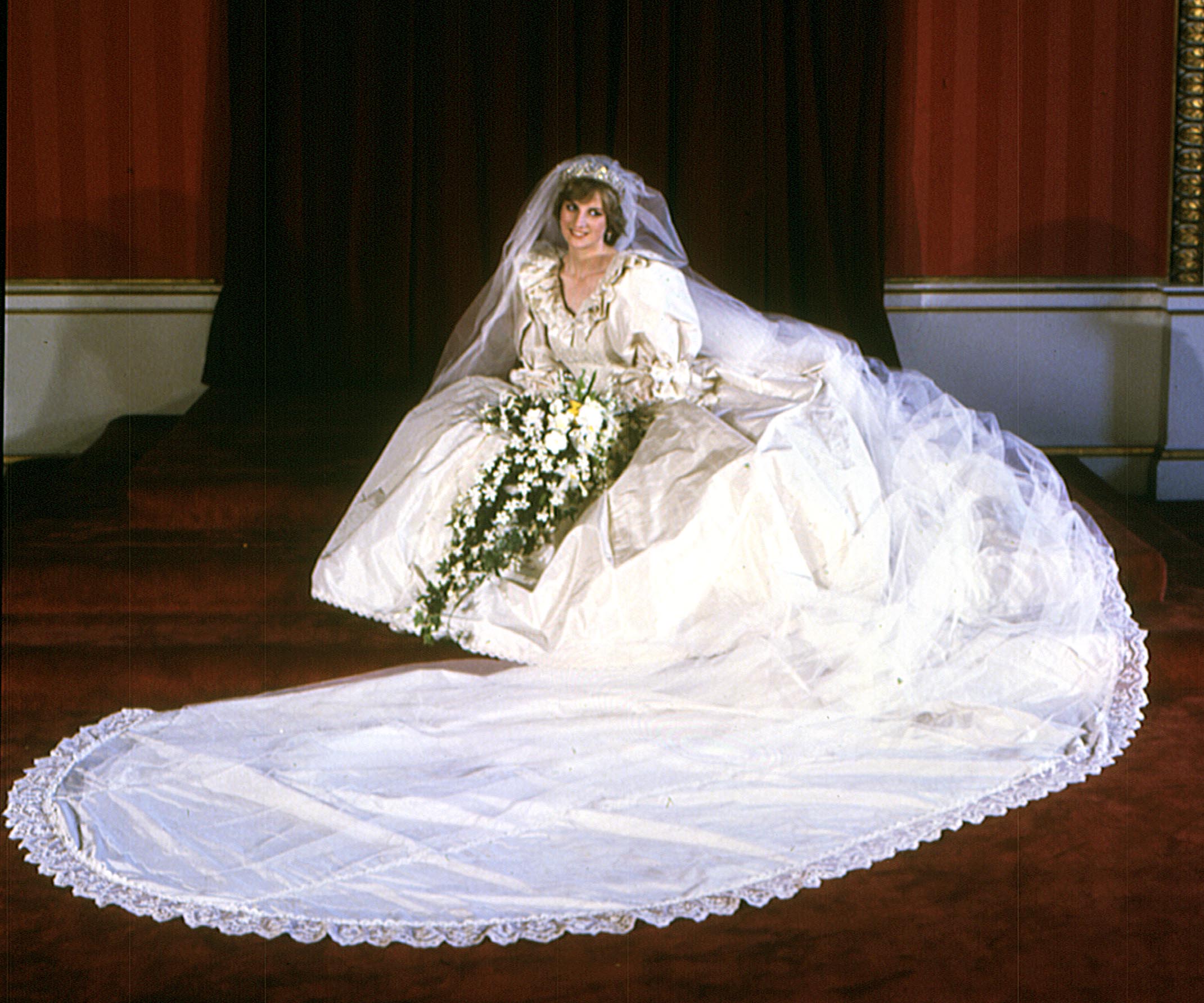 The price of Princess Diana's wedding dress and how it made royal history
Princess Diana's wedding gown was true to '80s statement fashion and like none wore by any royal bride before her. The ivory silk taffeta ensemble was designed by David and Elizabeth Emanuel and featured puffed ruffle sleeves, a full skirt, 10,000 pearls, antique lace, and a 25-foot-long train. Diana's train was record-breaking as it was the longest in royal family history at that time. Queen Elizabeth II, Princess Margaret, and Princess Anne all had much shorter trains.
The price tag for the Princess of Wales' dress in 1981 was $115,000 and would cost around $300,000 these days. 
The reason the princess had to be sewn into her gown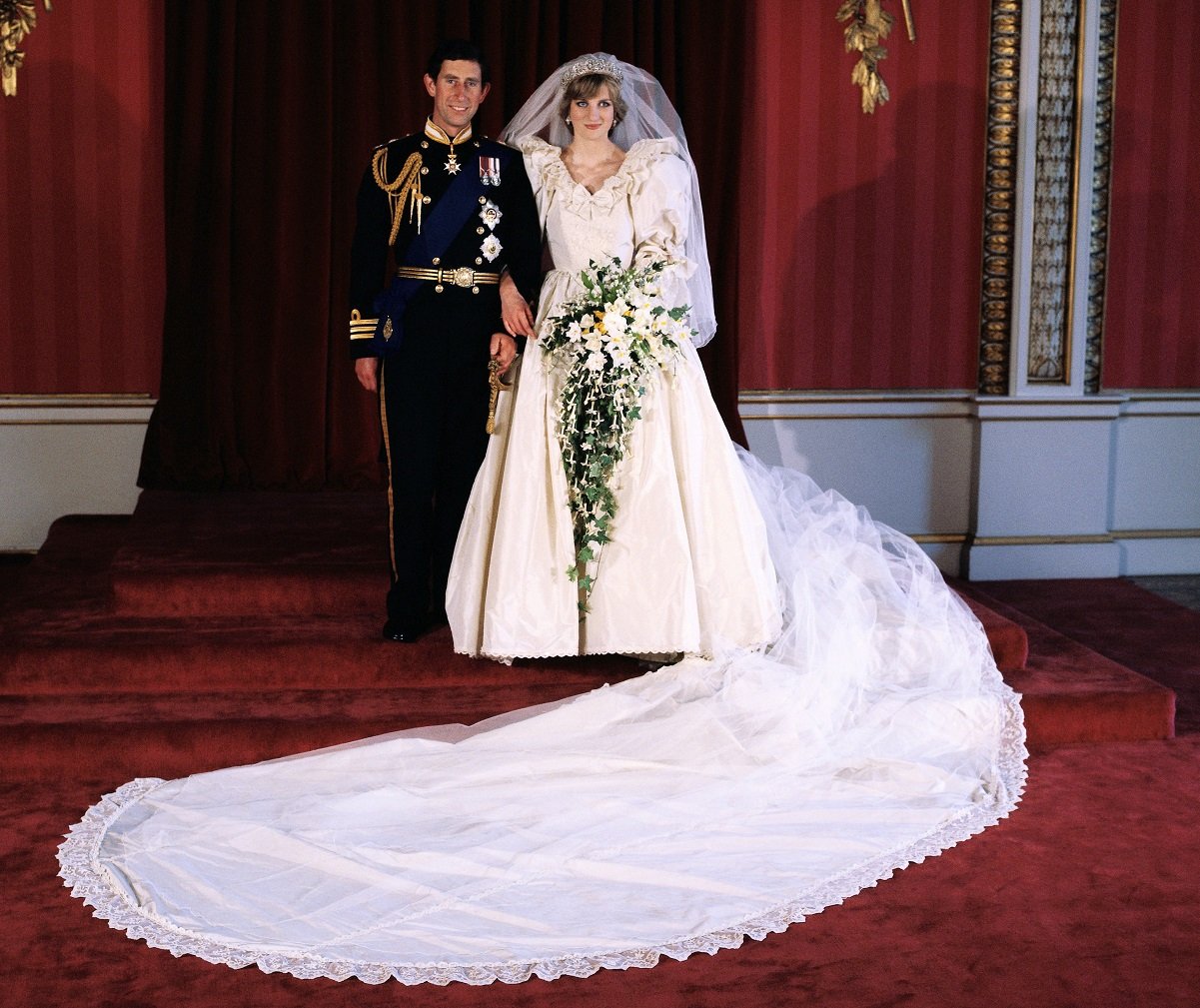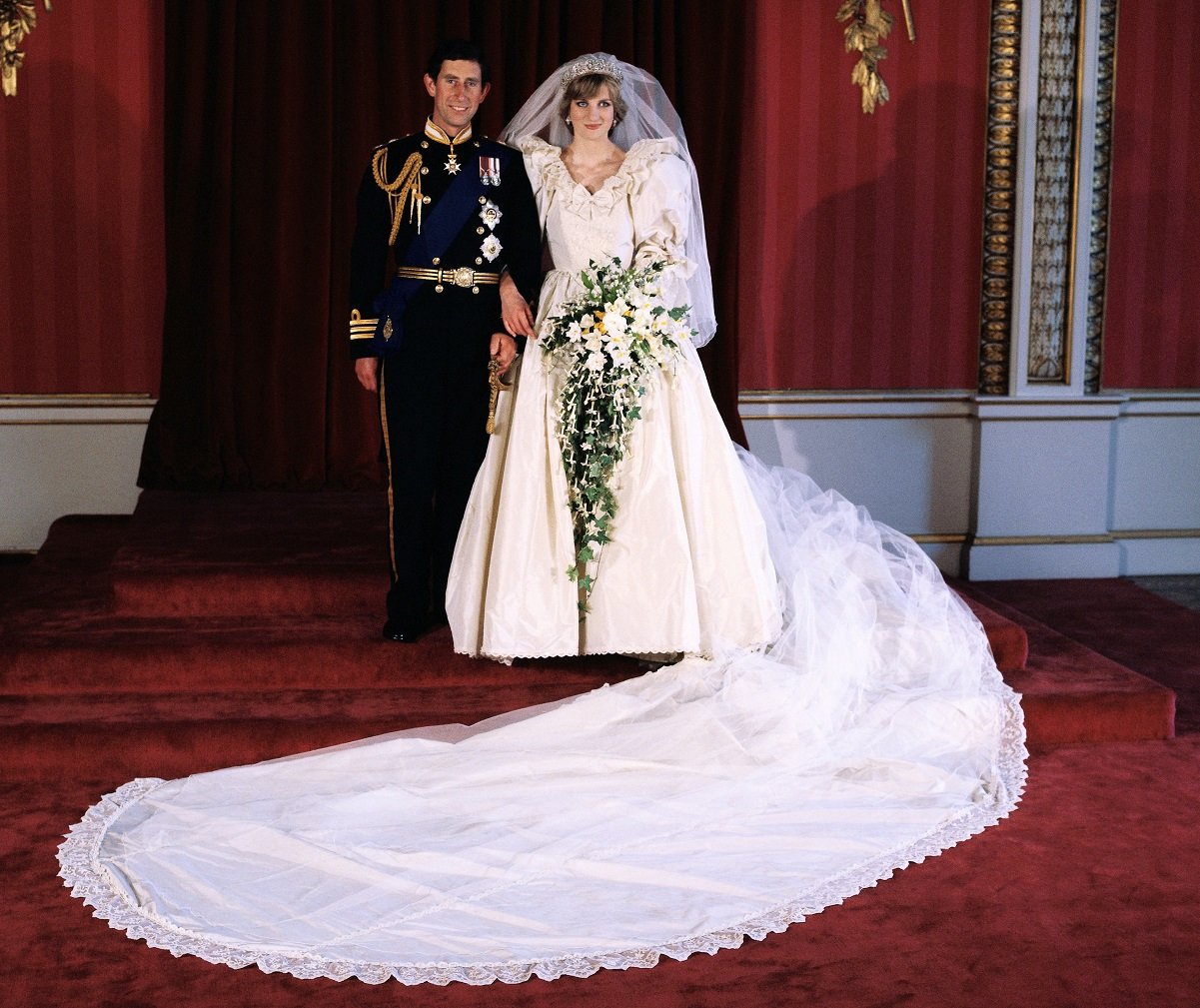 In the documentary Charles and Di: The Truth Behind Their Wedding, Elizabeth revealed that at Diana's first bridal fitting her waist was 29 inches but that changed drastically as the wedding drew closer.
"She was losing so much [weight] we even had to start again a couple of times," Elizabeth recalled. "We put it down to nerves. But it did make it incredibly difficult for us to get on with making the dress. We had to keep taking the bodice in and changing the pattern. The last thing we wanted was to make it up in silk, then have to play around with that. Silk soon looks worn if you work it too much."
When the big day arrived Diana's waistline had shrunk so much that she had to be sewn into her dress. "She ended up with a 23-inch waist from a 26 to 27-inch," Elizabeth told People.
That measurement is equivalent to a size 000 so on the morning of her wedding Diana was sewn into her gown to ensure the perfect fit.
Diana had a secret backup wedding gown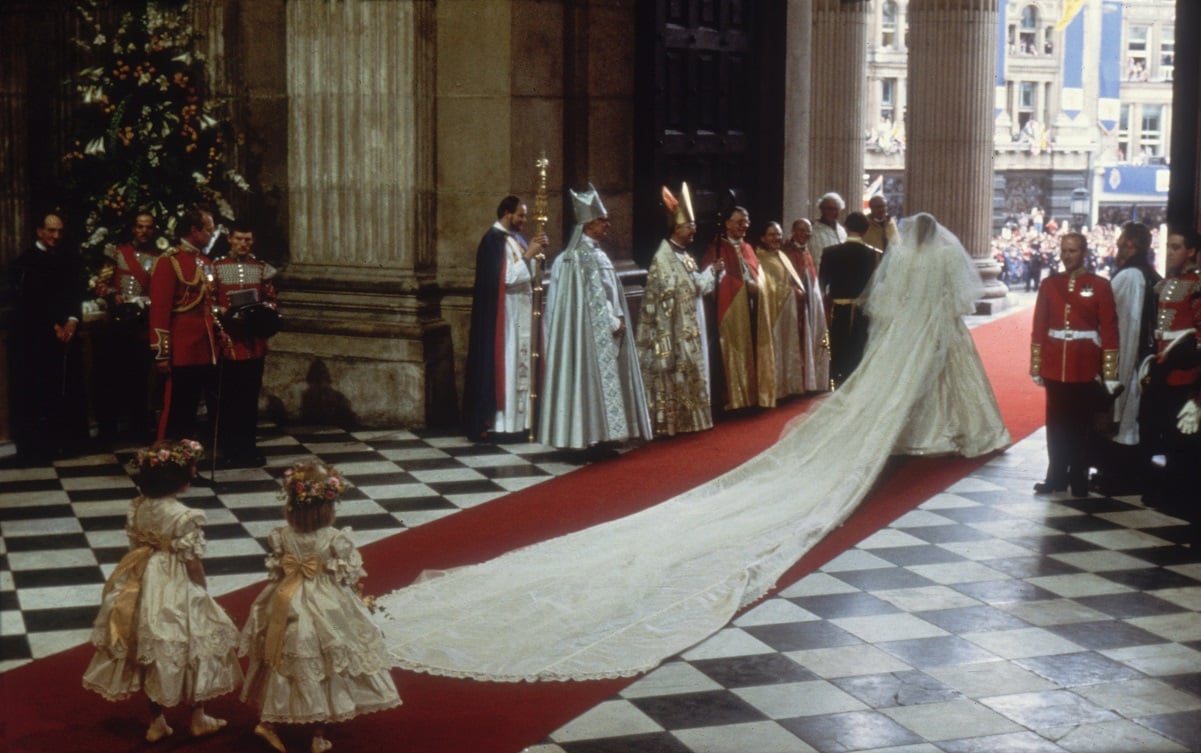 There was another gown made for the royal wedding but the reason didn't have anything to do with Diana's changing waistline. The backup wasn't made in the event that something happened to the original either. Diana didn't even know the Emanuels created a second dress for her.
The reason for two dresses was in case the design details of the original were leaked to the press.
"At the time we wanted to make absolutely sure that the dress was a surprise. Had the secret of the real dress got out it's possible that Diana would actually have worn [the other one]," Elizabeth explained.
Today the whereabouts of that second dress are unknown as Elizabeth doesn't remember where it was taken once they confirmed it wasn't needed. "It was such a busy time. I'm sure it'll turn up in a bag one day," she said.