Princess Diana Was a Compulsive Shopper and Spent Over $100,000 on Clothes for a Trip
The world has been fascinated with Princess Diana ever since she married Prince Charles in 1981. Even after she died from a car crash in 1997, royal followers everywhere continue to discuss her life and remember how she influenced the world.
However, there are still many things not everyone knows about Diana. For example, she reportedly often shopped compulsively and spent a lot of money on clothes.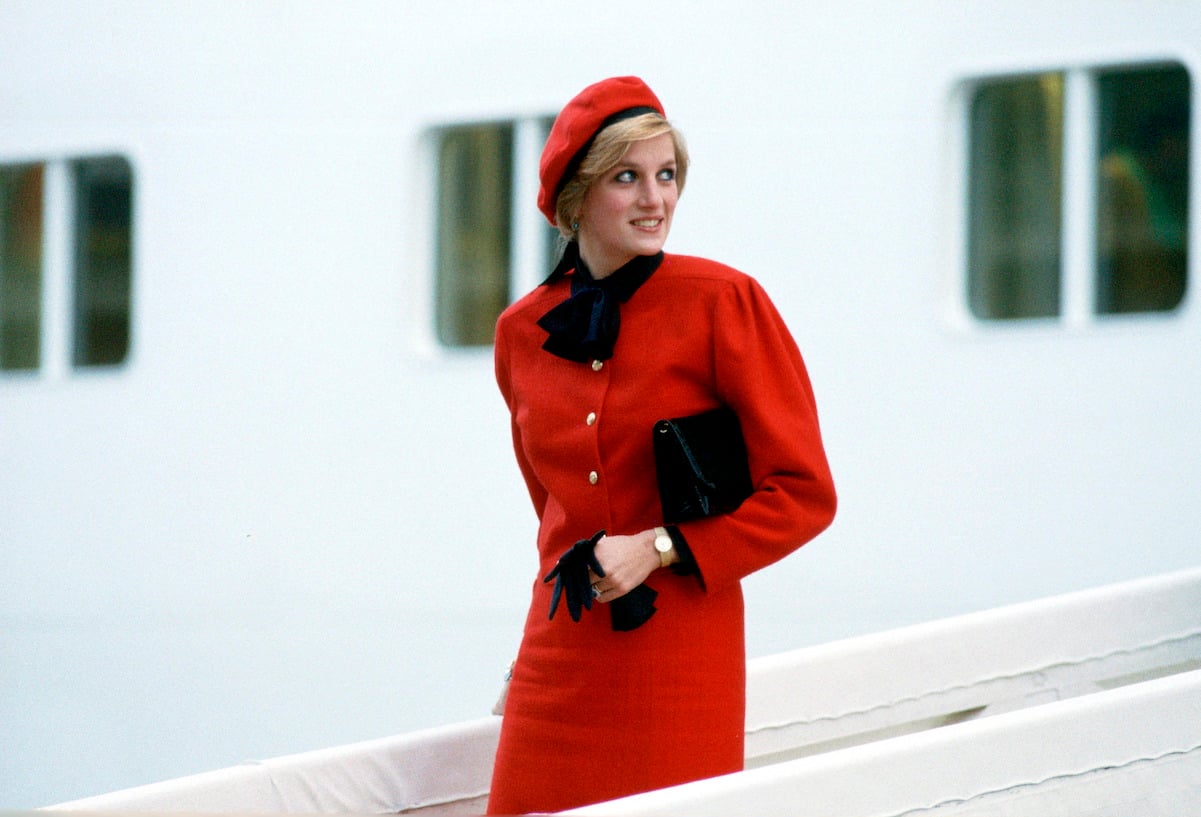 Princess Diana was the most photographed women in the world
Diana was a topic of fascination for the press. After she joined the royal family, photographers followed her everywhere and documented her every move. This led her to eventually become the most photographed woman in the world.
Diana's fame allowed her to influence the world in ways most people could only dream of. As many royal followers are aware, she used her popularity to advocate for worthy causes. For example, she famously brought photographers with her as she closely interacted with HIV/AIDS patients as well as lupus patients—people who faced a lot of stigma for their conditions. Diana helped to change public opinions about different illnesses.
Because Diana's photographs were circulating in many newspapers around the world, she became a fashion icon as well. As Grazia reported, Diana's bold, casual looks influenced a lot of people's wardrobes at the time, and even royals today sometimes take cues from what she wore.
Princess Diana was a compulsive shopper and spent a lot of money on clothes
Diana often stepped out of the house in clothes that wowed people and turned heads. This might have been possible because of her shopping habits.
According to an article from Vanity Fair in 1985, Diana shopped a lot and spent £100,000 (over $400,000 today) on clothes for her royal tour of Italy.
"She spends hours studying her press clippings—almost as if she's trying to figure out for herself the secret of her mystique," the outlet wrote. "She was furious when it was reported she spent £100,000 on her wardrobe for Italy. Like Jackie O before her, she shops compulsively to relieve the tension and is probably unaware, in the rush it gives her, of what it all costs. 'Where did you get your figures?' she challenged one royal hack."
Other royal women have come under fire for their spending habits
 However, Diana would not be the last royal to be criticized for their spending habits.
In 2019, a year after she joined the royal family, Meghan, Duchess of Sussex came under fire for spending around $200,000 to $500,000 on clothes. She even spent $100,000 for clothes to wear on a short trip to Morocco. For comparison, Catherine, Duchess of Cambridge spent short of $100,000 on clothes that whole year. However, it should be noted that Kate was pregnant for much of that year and did not make many appearances.
Other royals such as Prince Charles and Camilla, Duchess of Cornwall have also been criticized for how much money they spend when traveling. The couple often flies on private jets and helicopters, and according to the Sovereign Grant Report, spent over $1 million on three royal trips from 2018 to 2019.