Princess Diana Was Both 'Down-to-Earth' and Intimidating Claims One Of Hollywood's Elite
Naomi Campbell and Cindy Crawford just revealed that Princess Diana was surprisingly "down-to-earth." The Hollywood stars met Diana, Princess of Wales, on separate occasions but left with the same impression. Diana may have been a member of the royal family, but they both praised her for being very sensible and humble.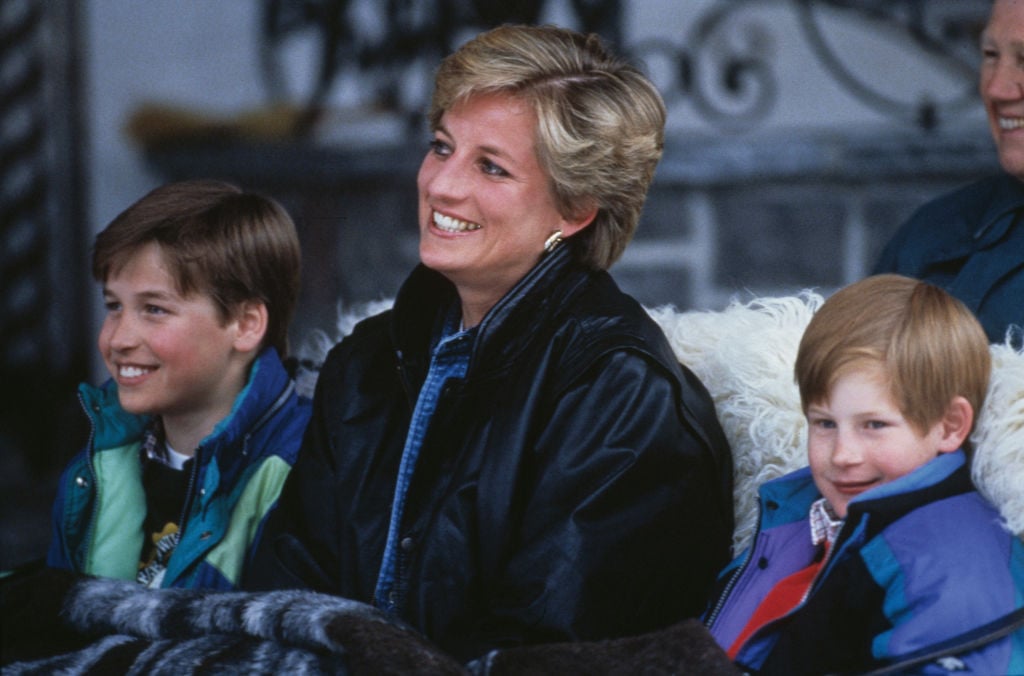 Naomi Campbell opens up about Diana
Campbell and Crawford discussed their encounters with Diana during a live session on YouTube. The interview was officially part of Campbell's series, No Filter with Naomi.
According to MSN, Campbell revealed that she first met Diana when Prince William was turning 14 years old. She agreed to appear for William's birthday alongside Christy Turlington and Claudia Schiffer and had nothing but good things to say about Diana.
Campbell stated that she arrived at Kensington Palace right before William got home from school. Princess Diana instructed them on what to do, and she described the entire experience as being "so sweet."
Campbell then told Crawford that she felt "blessed" to have met Diana before her tragic death. Diana passed away in a car crash in Paris in 1997, which would have been only a few years before she invited Campbell over for William's birthday.
"Loved Princess Diana, I just loved her," Campbell said. "Humble, how down-to-earth and I'm just blessed to know her for the time that I did."
Crawford calls Princess Diana 'down-to-earth'
Campbell was not the only one who had kind things to say about Diana. Crawford added that Diana invited her to Kensington Palace a few years after Campbell. The model revealed that she was very intimidated to be meeting a member of the royal family, especially considering how the engagement was going down inside Kensington Palace.
Crawford says that Prince William was around 16 years old at the time. She cannot remember if she made him blush or not, but being in Princess Diana's presence certainly made Crawford get a little rosy-cheeked.
"I don't remember [if he blushed] but look I was blushing. I was so intimidated meeting Princess Diana and being at Kensington Palace and just how completely down-to-earth she was because there's so much protocol I guess, and not being English, I don't understand some of it," she explained.
Crawford noted that Diana was very welcoming and made her feel like an old friend. She also commented on Diana's attire for the meeting, which she says was super casual.
Diana's laid-back attitude did not ease Crawford's tensions, but she does look back fondly at their encounter. In fact, Crawford revealed that meeting Diana was a "very sweet day and a great memory."
Princess Diana's butler opens up her appearance at the 'Vanity Fair' ball
Campbell and Crawford, of course, met Diana after she had separated from Prince Charles. The two called it quits in 1992, though they did not finalize their divorce until 1996.
In 1994, Princess Diana made headlines after she appeared at a Vanity Fair ball wearing a gown that the media dubbed Diana's "revenge dress." The party was held shortly after Charles came clean about his ongoing affair with Camilla Parker Bowles, who would eventually become his wife.
Charles and Camilla, Duchess of Cornwall, dated for a number of years following Diana's untimely death. The pair tied the knot in a low-key ceremony in 2005 and have been together ever since.
Although Diana turned heads at the ball, her former butler claims that she almost did not go to the party.
Diana's butler dishes on her 'revenge dress'
The Vanity Fair Ball in 1994 was held at Hyde Park and was Diana's first high-profile event after Charles acknowledge his affair. Taking to Instagram, Diana's former butler, Paul Burrell, claimed that Diana almost backed out of the event at the last minute.
"This was my favorite dress. I remember this evening well, the princess turned to me and said 'I'm not going, I can't face the world. Not after Prince Charles has just been on national TV discussing his affair with Camilla Parker Bowles,'" Burrell shared.
Burrell encouraged Princess Diana to go anyway, to which she replied that she had "nothing to wear." At that point, Burrell says that he went o her closet and selected what would become known as her "revenge dress," complete with high heels and a choker.
According to Yahoo, the same dress Diana wore for the ball was put up for auction in 1997. A buyer paid over $3 million for the dress, which goes to show how important it was to Diana's story.
The royal family has not commented on the latest reports surrounding Princess Diana.