Princess Diana Was Nervous About Kissing Kevin Costner in 'The Bodyguard' Sequel
You might not know that before she tragically lost her life, Princess Diana was considering accepting a leading role in 'The Bodyguard 2.'
Many people remember Princess Diana as being very poised and graceful. She also seemed to exude confidence whenever she walked into a room. One of the things that most of her fans loved about her was the way that she was willing to stand up for what she believed in, even if it meant that she had to go head to head with members of the royal family. 
However, what many people don't know about her is that before she tragically lost her life, she was considering accepting a leading role in what could have been one of the most iconic movies of the '90s: The Bodyguard 2. 
So, was the Princess of Wales actually going to star in a movie alongside the legendary actor, Kevin Costner? And if so, was she nervous about having to kiss him on screen? Here is what we know about Princess Diana's would-be acting career.
Was Princess Diana actually going to star in 'The Bodyguard 2'?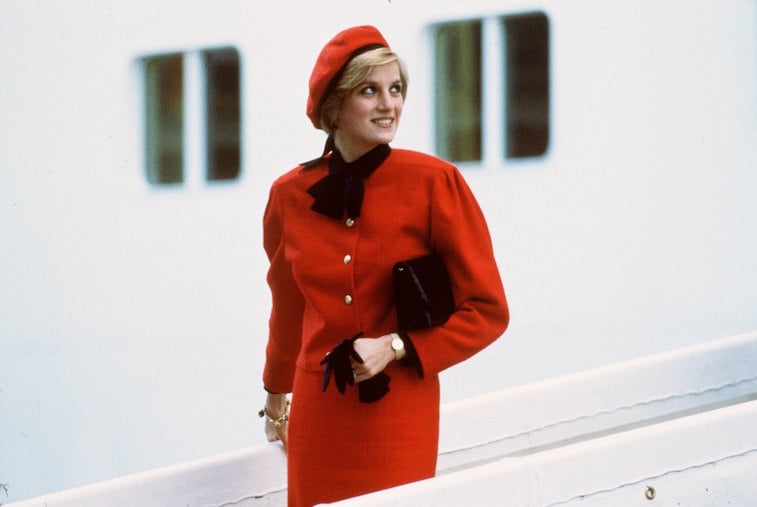 Costner recently sat down in an interview with People and admitted that back in 1997, he was excited about making the sequel to his box office hit movie, The Bodyguard. 
In the first movie, he played the bodyguard of the award-winning singer, Whitney Houston. In the movie, the two had a professional relationship that had quickly turned romantic. The sequel was set to be based on pretty much the same premises, except it was now going to star Princess Diana as the one who needed protecting.
Costner told the interviewer that he had talked to Princess Diana on the phone and told her: "I am going to write this part with you in mind. Do you think that this is something that you would like to do?"
Costner then said that after he had asked the question, Princess Diana quickly responded by telling him that she would like to do the part.
Sarah Ferguson helped Princess Diana get the part
Long before Princess Diana and Sarah Ferguson were sisters-in-law, they were friends. Their friendship had only grown once they both married their respective princes. And after Diana and Prince Charles were officially divorced, Fergie was still committed to supporting her long-time friend.
That is a fact that Costner had also confirmed in his interview. Kevin had said that Sarah was actually the one who had set up the meeting between Kevin and Diana. Costner remembers Fergie being incredibly supportive of her best friend and seemed to be genuinely happy that Princess Diana was going to star in a full-length movie.
Was Princess Diana nervous about having to kiss Costner?
While Princess Diana and Costner were discussing her role in the upcoming sequel, Diana had asked Kevin of there were going to be any kissing scenes.
According to Costner when she asked the question, she had seemed nervous and he had thought that it was because she was worried about what the royal family would think.
Costner had said, "She was a little nervous because I think her life was very governed, and I said 'Yeah, there's going to be a little bit of that, but we can make that okay too.'"
In the end, Diana was never able to go through with the movie. According to The Guardian, Kevin received the script exactly one day before Princess Diana had tragically lost her life in a car accident while vacationing in France. The production team did not want to replace Diana, and instead, they had decided to cancel the project and not move forward with their plans to make The Bodyguard 2.