Princess Diana Would Be 'Heartbroken' By Prince Harry's Rift With Prince William, Says Royal Insider
Prince William and his younger brother, Prince Harry, have been in the spotlight practically since the day that they were both born. Over the years, we have seen them supporting each other in so many ways, whether it be at their weddings or when they unexpectedly lost their mother when they were young boys. Being in the public eye is anything but easy. It seems that Prince William and Prince Harry were always there for each other when things got difficult or overwhelming, and fans around the world have always admired them for that.
Prince William and Prince Harry's mother, the late Princess Diana, was one of the most loved members of the British royal family. Fans were devastated by her death, and the loss of the Princess of Wales is still mourned to this day, over 20 years later.
The thing that was most important to Princess Diana, even more so than any of the royal duties that she carried out, was her family. It was no secret that she loved her boys dearly and wanted only what was best for them. This is why a royal insider says that Princess Diana would be "heartbroken" by Prince Harry's rift with Prince William.
Princess Diana's role in Prince William and Prince Harry's lives
Princess Diana was dedicated to quite a lot of things, but her biggest commitment was being an excellent mother. Although she was one of the most famous women in the entire world, the princess was committed to giving her boys a "normal" upbringing.
According to The Economic Times, she was protective of her sons, but at the same time, wanted to teach them to be as independent as possible and give back to others. This included doing things such as standing in line to purchase fast food and involving them in charity work at a young age. She was very close to both of them, and we can't even imagine the void that her death left in their lives.
Prince William and Prince Harry's rift
Every royal fan has heard all about the rift between Prince William and Prince Harry. It saddens so many people that the once close brothers have drifted so far apart, and we don't see them connecting the way that they once did.
Fox News reports that Prince Harry did say in an interview that things were not as they once were, and just about everyone noticed the extreme tension between the brothers when they attended the queen's Commonwealth Day at Westminster Abbey. Now that Prince William and Prince Harry are going down different paths, fans are definitely disappointed that we won't see them laughing and enjoying time together at royal events like we have so many times before.
The fact that they are now living thousands of miles away certainly doesn't help, and there is no doubt that other royals are upset as well.
Princess Diana would be 'heartbroken' by Prince Harry's rift with Prince William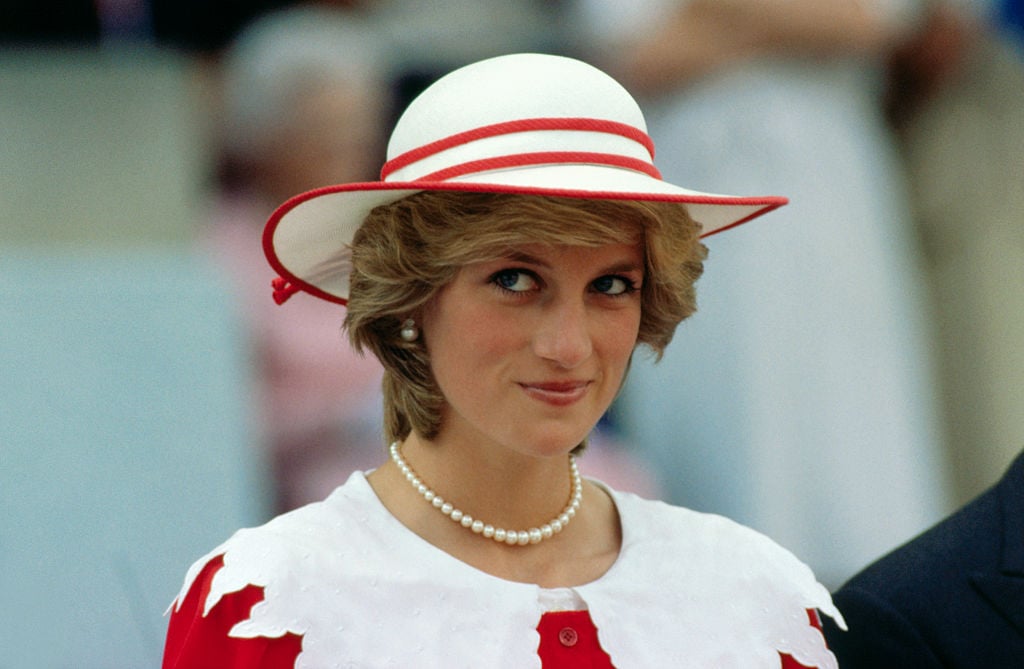 Although everyone is sad to see the current situation between the royal brothers, a royal insider says that no one would be as heartbroken as their mother, Princess Diana. A photographer who is close to the family says that the late princess would be going out of her way to repair the broken bond between her sons, and she would not just be sitting back watching them grow even further apart.
"[Diana] would be doing everything she could to try and solve it," photographer Jayne Fincher told Page Six. "She'd be doing everything to be the peacemaker. She'd be shaking the boy's heads together saying, 'For goodness sake. What's going on here?'"
Fincher also feels that Diana would try to help Meghan, Duchess of Sussex and Kate, Duchess of Cambridge repair their relationship, and she would want nothing more than to see everyone back on good terms with each other. He added: "I think she'd be trying to make peace between the girls, too."
The fact that Prince William and Prince Harry have shared so many experiences and are now barely speaking would have Princess Diana absolutely heartbroken. "[She] would be heartbroken, particularly as the boys have gone through so much together," said the insider.