Princess Diana Would Have Been 'Rather Jealous' of Both Kate Middleton and Meghan Markle, Friend Says
Princess Diana passed away in 1997 when her two sons, Prince William and Prince Harry, were children. As such, when the princes got married as adult, many royal followers wondered what Diana would have thought about their wives had she still been around. According to a friend of Diana's, the late princess would have actually been "rather jealous" of her son's wives. Find out why below.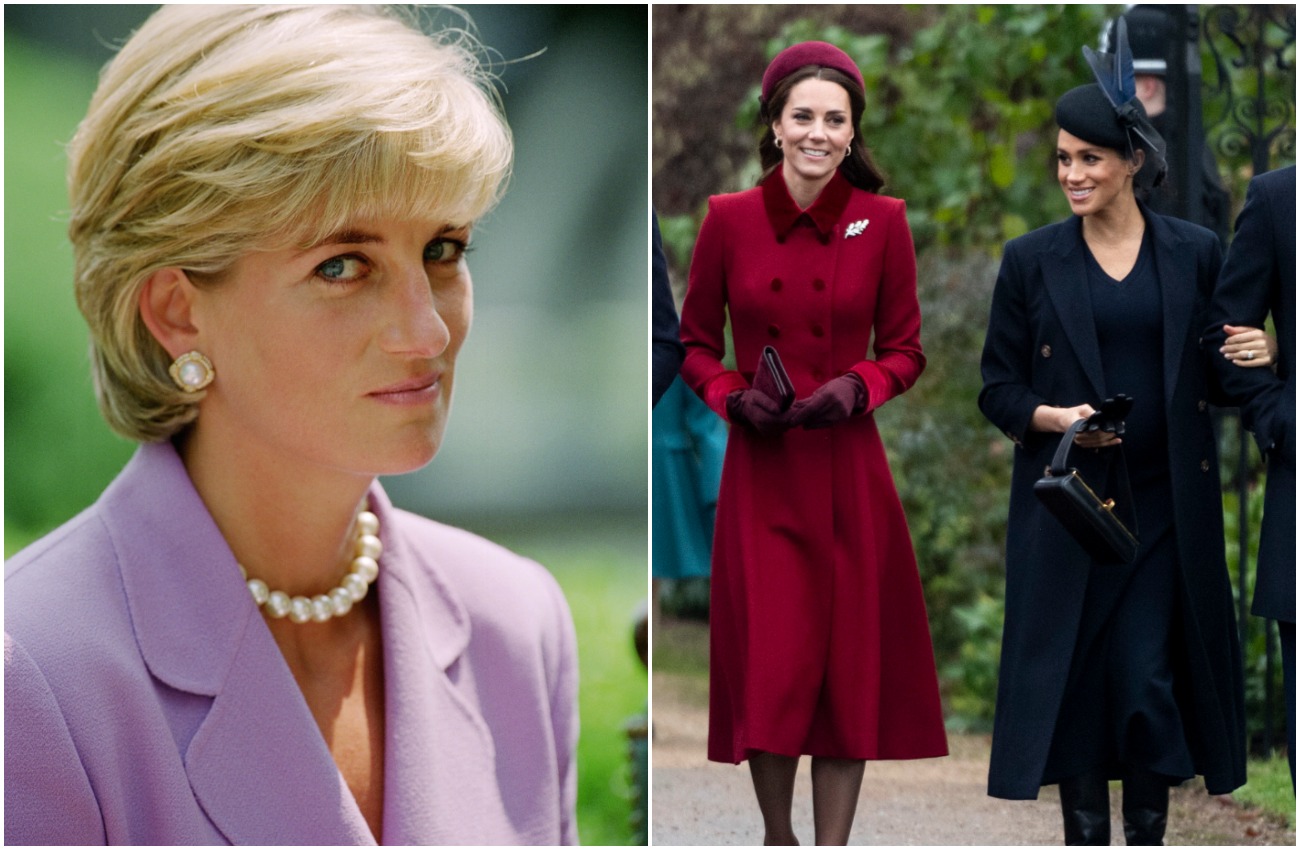 Do Kate Middleton and Meghan Markle have a lot in common with Diana?
First off, there have been a lot of questions about how much the princes' wives have in common with Diana.
Catherine, Duchess of Cambridge, who married William in 2011, is often said to have elegance and grace like her mother-in-law. The two women also came from upper class backgrounds. Diana was an aristocrat, and although Kate is usually thought of as a commoner, she had wealthy parents and attended prestigious schools.
Meanwhile, Meghan, Duchess of Sussex, who married Harry in 2018, have been compared to Diana in her humanitarian work and outspoken nature. Diana rebelled against the royal family, and Meghan also did not hesitate to show her disapproval for the royal family's traditional ways.
Why a friend says Princess Diana would have been 'rather jealous' of Kate Middleton and Meghan Markle
RELATED: Princess Diana Always Had a Feeling Prince Harry Would Move to the U.S., Friend Says
Some people think Diana would have been able to get along with both Kate and Meghan. However, Diana's friend Tina Brown thinks the late princess would have been "rather jealous" of the two duchesses.
"Diana was very complicated and loved her boys to death and probably would have been rather jealous of both their wives," Brown said, according to Express.
Of course, if Diana was still alive, a lot of things might be different in the royal family. As such, it's difficult to know for sure how her relationship with Kate and Meghan could have played out.
Princess Diana wanted her sons to marry people they love
RELATED: Princess Diana Was 'Not Terribly Bright,' But She Had Other Skills That Made Her Successful, Said Royal Expert
 In any case, Diana might have been happy just to see her sons marry for love. Diana's own marriage to Prince Charles was a volatile one because her husband was in love with somebody else. Based on what she said when she was alive, it was clear Diana did not want William and Harry to go down a similar path.
After Charles' chose to go public with his affair in the 1990s, Diana wanted her sons to realize how important it is to find someone they love and hold on to them.
She said in an interview with BBC's Panorama in 1995, "I went to the school and put it to William, particularly, that if you find someone you love in life you must hang on to it and look after it, and if you were lucky enough to find someone who loved you then one must protect it."
Both William and Harry ended up marrying women they love, and it seems Diana would have been happy to see that they did listen to her advice.