Princess Diana's Anniversary Will Highlight One of the Most Heartbreaking Aspects of William and Harry's Fractured Relationship
August 31, 2020 marks the 23rd anniversary of Princess Diana's tragic death. It's a somber day for her children, Prince William and Prince Harry. Their mother's car accident was a life-changing event for a number of reasons. But, amid their rumored feud, the anniversary of their mother's death highlights a heartbreaking aspect of their fractured relationship.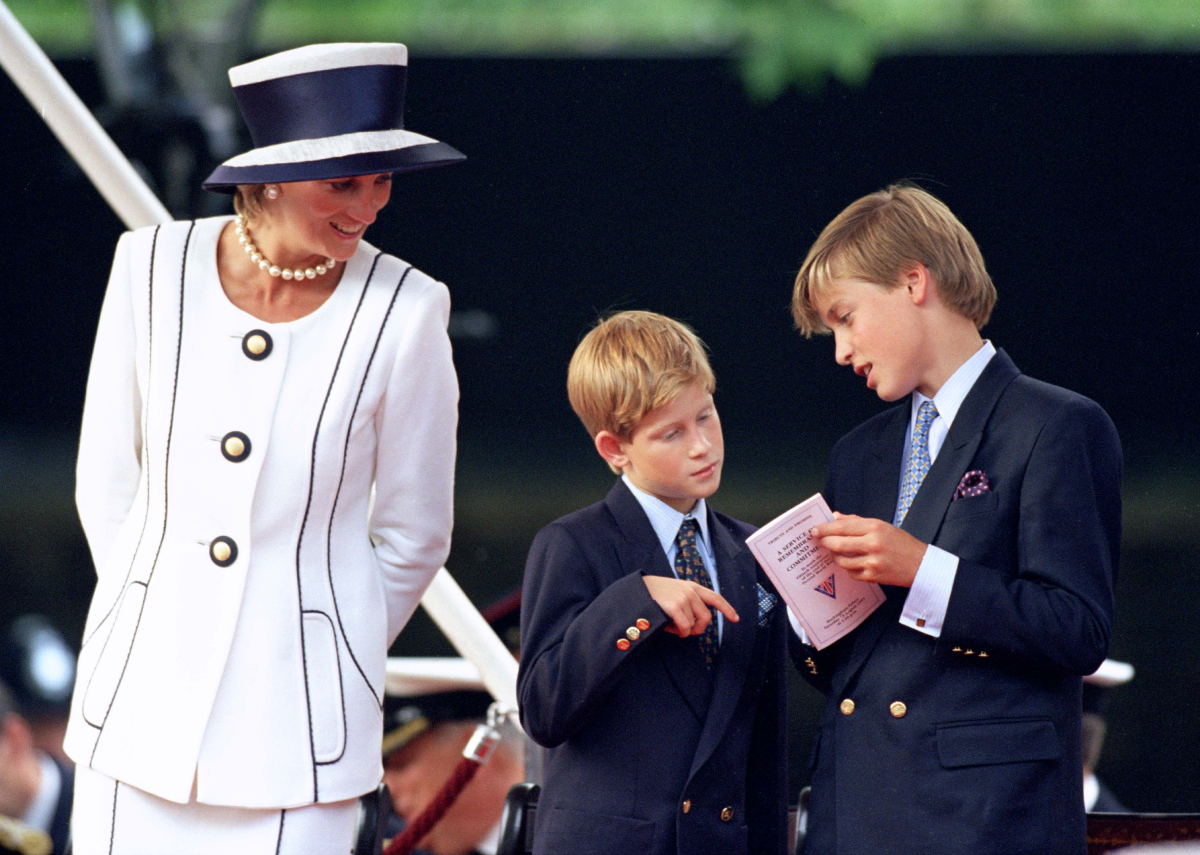 Prince William and Prince Harry issued a rare joint statement in honor of Princess Diana
Ahead of the anniversary, William and Harry released a rare joint statement to update royal fans about their plans to install a statue of their mother in her honor. According to Us Weekly, the brothers commissioned the statue in 2017.
The plan was to mark the 20th anniversary of her death and "recognize her positive impact in the U.K. and around the world." Unfortunately, it was delayed. William and Harry now plan to unveil the statue on what would have been Princess Diana's 60th birthday.
"The statue will be installed in the Sunken Garden of Kensington Palace on 1st July 2021, marking The Princess's 60th birthday," the statement explains. "The Princes hope that the statue will help all those who visit Kensington Palace to reflect on their mother's life and her legacy."
Princess Diana was only 36 years old when she died. Prince William recently turned 38, and Prince Harry will turn 36 on September 15.
Prince William and Prince Harry grew apart before their falling out
William and Harry were extremely close when they were children. But, after their mother passed, they started to go down different paths. William was just 15 when Princess Diana died, and Harry was only 12. On the 10th anniversary of her death, Harry said during a speech that he and William separate life into two parts.
"There are the years that we were blessed beside us with the physical presence of both our mother and father. And then there are the 10 years since our mother's death," said Harry in 2007
After William finished school, he completed three years of search and rescue helicopter training and he earned the RAF rank of Flight Lieutenant. When Harry completed his education, he served two tours in Afghanistan.
For years they worked together at official royal engagements and launched joint charities. But everything changed when Harry met Meghan Markle. A rift between the brothers began, and Megxit made things even worse.
Princess Diana's anniversary highlights a heartbreaking aspect of the princes' fractured relationship
Due to William and Harry's estrangement, they will be spending the anniversary of their mother's death apart this year. According to Honey, this is the first time in years that this has happened.
William and Harry were forced to grieve in the public eye when they lost their mother as teenagers. In 2005, Harry revealed that he and William became closer "every year" after Princess Diana's death because the loss united them.
"[William is] the one person on this earth who I can actually really…we can talk about anything. We understand each other and give each other support," he said.
But life is very different now for the two brothers and their bond is damaged. This year, they will mourn the loss of their mother from opposite sides of the globe.
Prince Harry said in a documentary last year that he and Prince William were "certainly on different paths at the moment." However, he still loves his big brother, and he knows they will always be there for each other.