Princess Diana's 'Devastation' in Pakistan Revealed as Prince William and Kate Middleton Continue Their Royal Tour
Prince William and Kate Middleton are now enjoying their first official tour of Pakistan, but his late mother, Princess Diana, was reportedly left devastated after she visited the country in the 1990s. The Duke and Duchess of Cambridge plan to honor Prince Diana's legacy throughout their visit to the South Asian country, but how would Prince William's mother really feel about their stay? Here's a look at Princess Diana's "devastation" in Pakistan.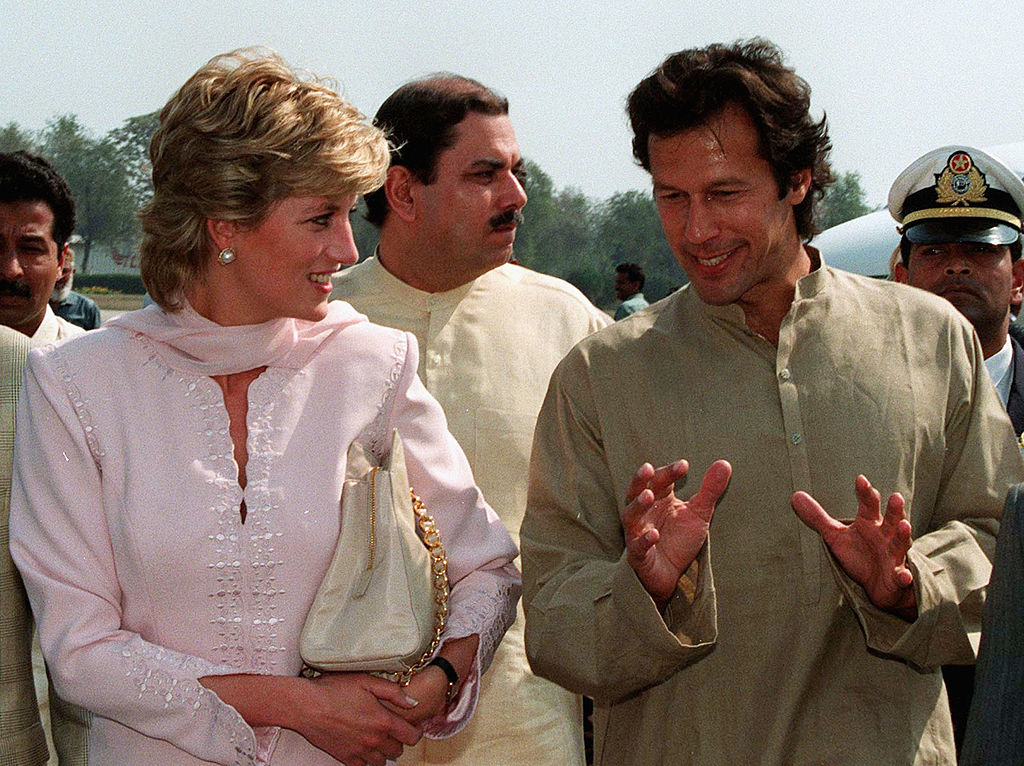 Inside Prince William and Kate Middleton's trip to Pakistan
Prince William and Middleton are scheduled to remain in Pakistan until the end of the week. During their stay, the future King of England will rub elbows with the country's prime minister, Imran Khan, who had a good relationship with Princess Diana.
According to Express, one of Prince William's main goals is to honor the work his mother did in Pakistan in the late 1990s. As royal watchers may recall, Princess Diana visited Pakistan in 1996 and 1997, helping raise funds for Khan's new cancer hospital in Lahore.
As far as the Cambridges are concerned, Kensington Palace categorized the couple's visit as the "most complex" in recent memory, mainly due to security concerns.
The palace has not revealed too much about their stay, but we do know that Prince William and Middleton will be making appearances in Islamabad, the capital of Pakistan, and Lahore, where Princess Diana did a lot of charitable work.
Prince William is also scheduled to meet up with the president of Pakistan, Arif Alvi, and Khan, who remained a friend of the family even after Prince Diana's tragic death.
While it will be great to see Prince William and Middleton out and about, they did not bring their three children – Prince George, Princess Charlotte, and Prince Louis – on the tour.
Princess Diana strikes up a romance
Princess Diana's connection to Pakistan runs a lot deeper than her charitable endeavors. While the Princess of Wales did a lot of work with Khan in Lahore, it was his distant cousin, Hasnat Khan, who really stole her heart.
The heart surgeon, who also lived in London at the time, dated Princess Diana for two years between 1995 and 1997. During the height of their romance, Princess Diana reportedly called Hasnat Khan "Mr. Wonderful" and was excited to see where their relationship would go.
One reason Princess Diana adored Hasnat Khan was that he was not looking to gain anything by dating her. In fact, he allegedly refused to let her pay for his expenses, even when it came to the small things.
The two, of course, dated in complete secret to avoid drawing the attention from the media. She even reportedly thought about moving to Pakistan to be with her lover, though that idea eventually fell by the wayside.
Even still, Princess Diana always loved the idea of living a normal life with Hasnat Khan, a dream that sadly never came true.
Why was Princess Diana left devastated?
In the summer of 1997, just months before her death, Princess Diana and Hasnat Khan ended their romance. Close friends of the Princess of Wales say that she was still infatuated with Hasnat Khan in the weeks leading up to her passing.
That said, Princess Diana quickly moved on and started dating Dodi Fayed, a billionaire from Egypt, right before her death. Fayed was with her on that tragic night in Paris and also perished in the accident.
Sources claim that Fayed was a welcome distraction for Princess Diana, who was looking for anything to get her mind off Hasnat Khan.
The royal family has not commented on the rumors surrounding Princess Diana's love life. For the record, Hasnat Khan went on to tie the knot with Hadia Sher Ali in 2006.
The couple's marriage only lasted a little over two years. They officially filed for divorce in the summer of 2008.
Prince William and Middleton, meanwhile, are expected to return to London at the end of the week. The Duke of Cambridge has known Khan since he was a boy and is expected to pay tribute to Princess Diana's memory at some point during the tour.