Princess Diana's Final Days: How She Spent the Last Weeks of Her Life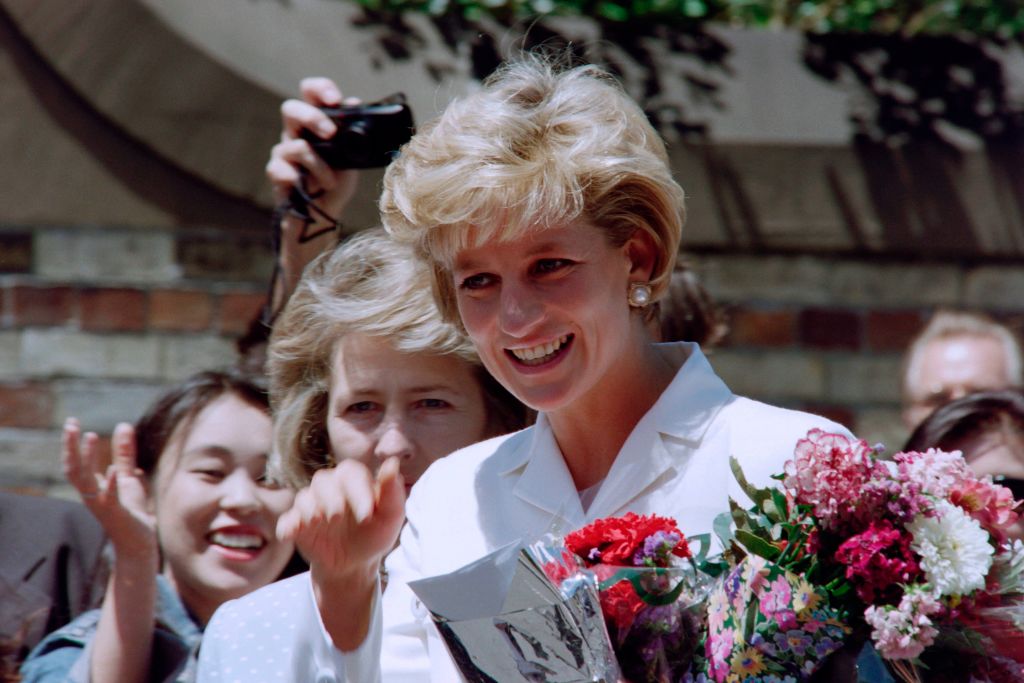 More than two decades after Diana, the Princess of Wales died following a car crash in Paris some details surrounding her death remain a mystery. Over the years, there have been several conspiracies theories and questions about the events that took place on that fatal night. While we may never have all the answers about what happened, we do know how the princess spent the last days of her life.
Here is a brief timeline of Diana's final weeks.
June 3, 1997: Diana was all smiles in public
On June 3, 1997, Princess Diana took in a performance of Swan Lake by the English National Ballet, which is a charity she was very involved with. The show was held at the Royal Albert Hall in London and Diana was seen smiling and waving to the cameras as she arrived.
The princess was all smiles again later that month when she appeared on the cover of Vanity Fair.
July 1, 1997: She celebrated her 36th birthday
On July 1, 1997, Diana ended up celebrating what would be her last birthday.
According to Tina Brown, author of The Diana Chronicles, she received 90 bouquets of flowers on her 36th birthday and a phone call in the morning from her son, Harry, who along with his classmates sang her "Happy Birthday."
That evening she attended the 100th-anniversary celebration of the Tate Gallery in London where she was the guest of honor. At the affair, the princess was given even more flowers as well as cards and balloons.
July 17, 1997: A blossoming romance
Later in the month on July 17, 1997, Diana accepted an invitation from Egyptian billionaire Mohamed Al-Fayed to join his family and bring along William and Harry for a vacation in the South of France. She and Pakistani surgeon and cardiologist, Hasnat Khan, had recently ended their relationship and it is believed that while staying at the Mohamed family's 30-bedroom villa she became close with Al-Fayed's son, Dodi.
She returned to St. Tropez a few weeks later and was spotted by the paparazzi aboard a yacht kissing Dodi. The photos were published all around the world and the British tabloids couldn't stop buzzing about her new romance.
August 10, 1997: She visited landmine victims
While the press ran stories about her love life, Diana continued her tireless work in the fight against landmines.
On August 10, 1997, she traveled to Sarajevo, the capital of Bosnia and, according to BBC, met with landmine victims as well as local disability groups and rehabilitation specialists.
August 31, 1997: Diana's final hours
Around 11:30 p.m. on Aug. 30, 1997, Diana and Dodi left the Ritz in Paris after dinner and headed to his apartment. They exited the rear of the hotel to escape the paparazzi but to no avail.
The couple got into a Mercedes S-280 limousine. The vehicle was operated by Henri Paul, who was traveling at a high rate of speed. The Mercedes eventually crashed into a pillar in a tunnel under the Alma bridge. They were less than two miles from the hotel.
Paul and Fayed were killed instantly but Diana was still alive and suffering from multiple injuries including a severed pulmonary vein. She was transported to the La Pitie Salpetriere Hospital where she was pronounced dead several hours later on Aug. 31, 1997.