Princess Diana's Former Butler Says Prince Harry and Meghan Markle Won't Realize What They've Done to Queen Elizabeth 'Before It's Too Late'
Will Prince Harry and Meghan Markle regret moving to California? Princess Diana's former butler, Paul Burrell, thinks they will. However, he feels it won't be soon enough. According to Burrell, the couple's probably starting to come to grips with the enormity of their move. Mainly, that they're sacrificing quality time with Queen Elizabeth II and the rest of the British royal family. 
Queen Elizabeth's getting more rest after a brief hospitalization in October 2021
Queen Elizabeth went into the hospital for "preliminary investigations" in mid-October 2021. After she returned home to Windsor Castle Buckingham Palace issued a statement confirming her one-day hospital stay. The palace shared via a spokesperson the 95-year-old had been told by doctors to get more rest. In "good spirits" following the hospitalization, Queen Elizabeth reluctantly agreed. That, of course, meant canceling multiple official engagements such as a visit to Northern Ireland and, more recently, attendance at the UN Climate Change Conference. 
As Burrell told Closer UK in November 2021, the queen has support from the rest of the royal family. "We've seen recently that her family have rallied around her to support her and take on more. Kate and William have been thriving – and their work will be a huge support and relief to the Queen," he said. "And we've seen other members of the family step up to take on more engagements in recent weeks, too." 
And what about the Duke and Duchess of Sussex? "Harry and Meghan's absence from 'the firm' is more significant than ever," he said. 
Harry and Meghan will continue to 'miss out on precious time' with Queen Elizabeth, Diana's former butler says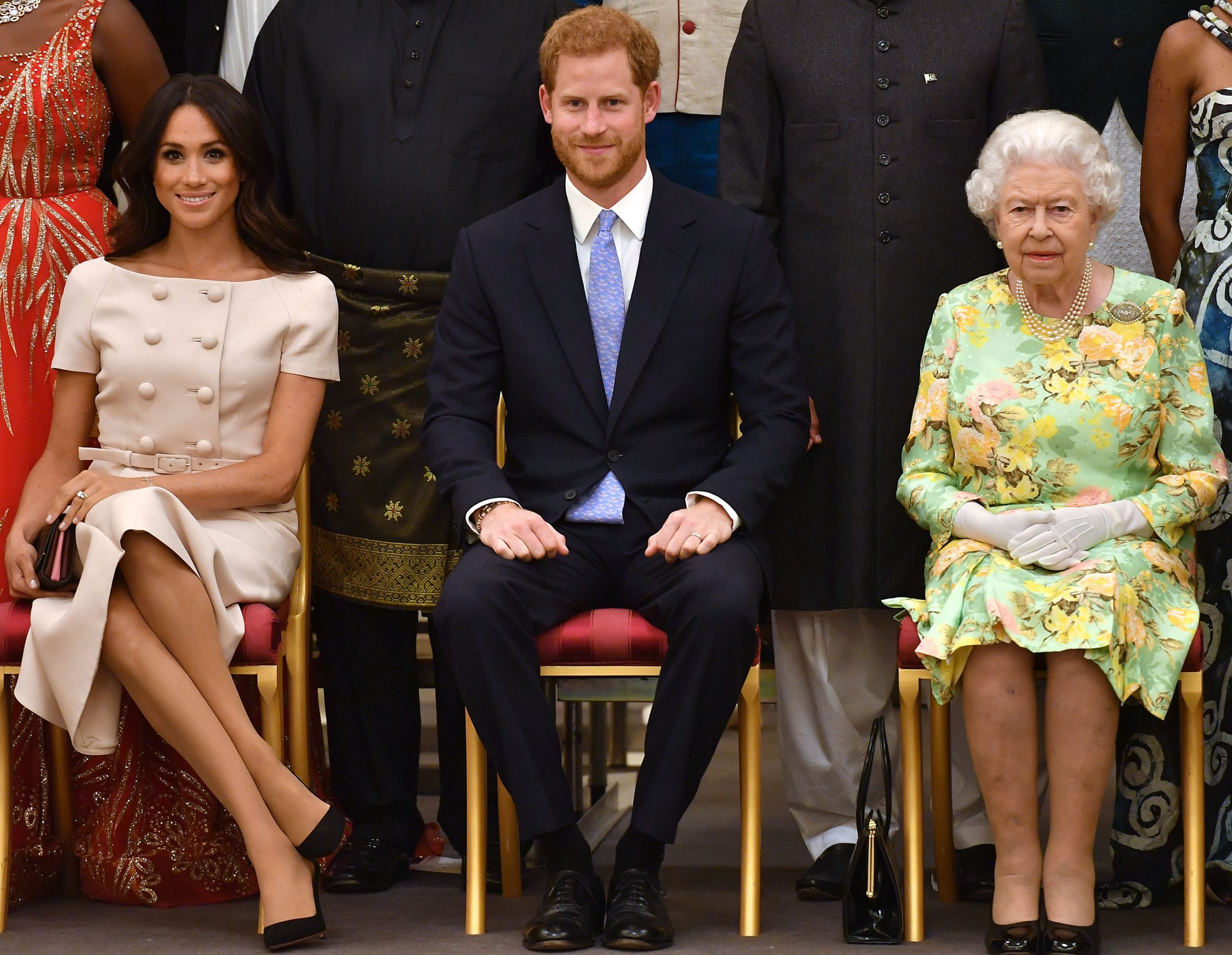 Meghan and Harry moved to Montecito, Calif., in the summer of 2020. Since then they've been setting up a new life for themselves including some lucrative business deals. However, they're thousands of miles — and an ocean — away from the rest of the royal family. Meaning they're not available to help Queen Elizabeth at this time.
"Their betrayal of the royals is more noticeable now than ever. With everyone stepping up to support the Queen, Harry and Meghan would have been an incredible help, but they're not – they're in America," Burrell said. "They should be here right now, supporting his elderly grandmother."
Queen Elizabeth's hospitalization might've even made a particular impact on the Duke and Duchess of Sussex.
"I'd find it unfathomable if news of the Queen's hospital admission wouldn't have hit Harry and Meghan hard," Burrell said. "It must have made them both realise what they've done, how far away they are, and the dilemma they are faced with – they are not only denying themselves time with her but denying their children, Archie and Lilibet, time with their great-grandmother."
"I have no doubt Harry and Meghan will have considered the fact she may not have much time left," he added noting that "it's not too late for Harry to return to the UK to support her and be with her.
"They must act now to help the Queen, before it's too late and they miss out on precious time with her – but I suspect they won't," Burrell concluded. "I think, years later, they'll realise what they've done, but I can't see it being anytime soon."
Meghan and Harry are supposedly visiting Queen Elizabeth at Christmas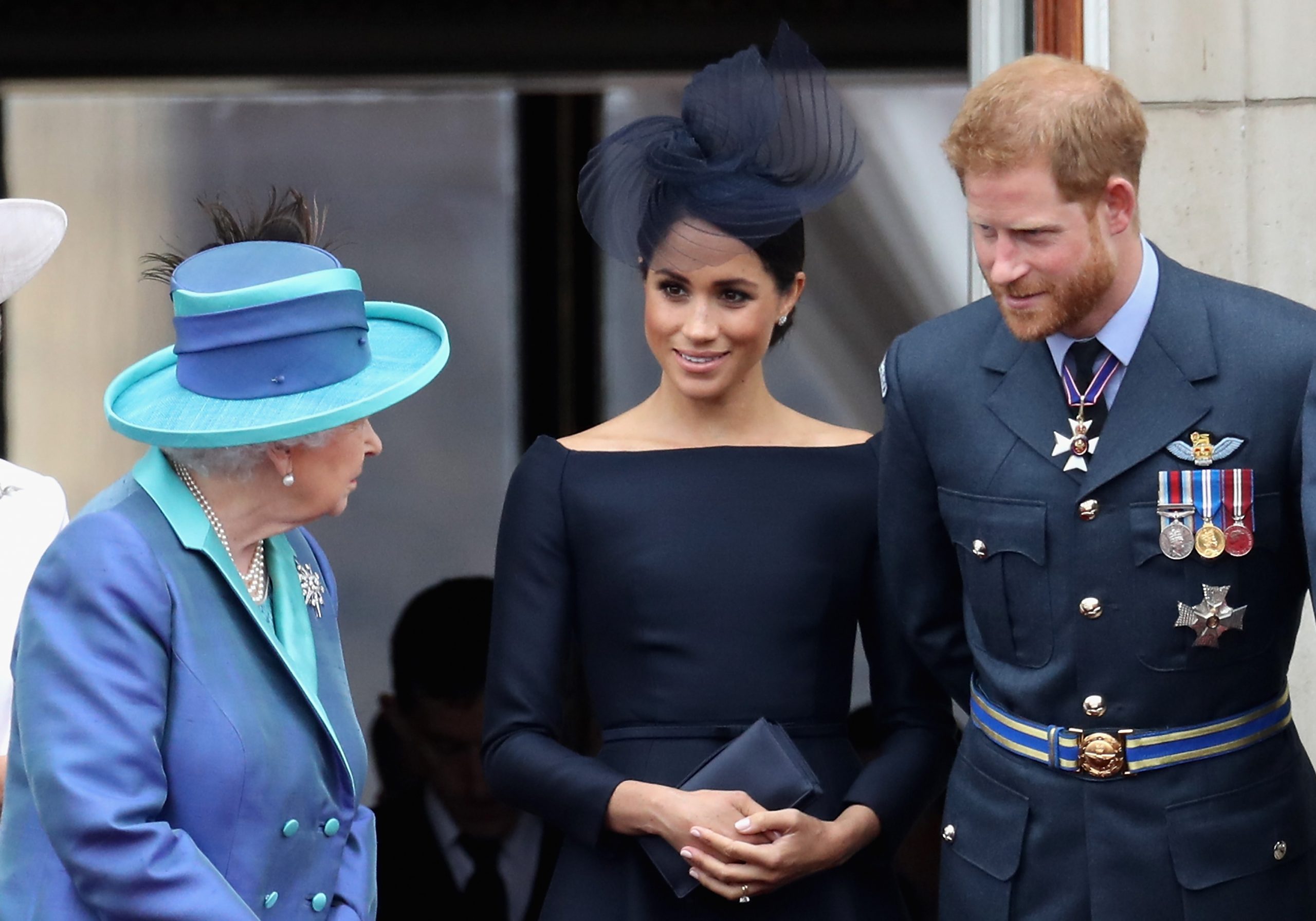 Queen Elizabeth's hospitalization had the royal family reacting in all sorts of ways. Some, as Burrell mentioned, stepped up to fill in for the queen at engagements. As for Harry, the Duke of Sussex supposedly felt helpless when he heard his grandmother had gone to the hospital. Meanwhile, as concerns about the 95-year-old's health grow, Harry's reportedly decided to spend Christmas with Queen Elizabeth. If that's the case it will mark the first time Lili's met her namesake and great-grandmother.