Princess Diana's Friend Claims Megxit Is Just Proof of the 'Complexity of Families'
No two families are alike, and when you're talking about the British royal family, there are so many layers of involvement to uncover. But Prince Harry recently announced that it was all quite simple: he just wants to be happy and live a peaceful life. Is that so much to ask?
Apparently it is as his departure from the royal life has the entire world in an uproar. Everyone is weighing in on what caused Megxit and what could have been done to avoid it. Recently, Princess Diana's close friend and psychotherapist Julia Samuel revealed that both Harry and William are "very authentic" and most likely aren't hiding anything. Including their true feelings.
Princess Diana's friend Diana Samuel is still close to the royal family
Samuel became close with Diana after the two bonded at a dinner party in 1987. Though she mourned her friend's tragic death a decade later, she still managed to stay in touch with the royals and even became a godparent to Prince George at William's request.
During an appearance on the talk show Lorraine, Samuel gave her take on the whole situation right now, saying that the way Prince Harry and Prince William behave for the cameras and during appearances is what they're "actually like" in privacy. Based on her comments, it's clear that Samuel is a huge fan of the royals — especially Diana's two sons.
Samuel said Megxit proves the royal family is just like everyone else
Even though they're royals, the royal family is not immune to petty problems like the rest of us, and Samuel explained that she saw Harry and Meghan's exit as proof of the "complexity of families."
"Nobody has the perfect family and it's not about not having disagreements, but talking about it and communication about it, open families are the best," she explained.
Rather than burying his emotions and pretending to be fine, Harry took a stand against what he considered to be unfair treatment by the press. Samuel applauded the courage that took.
She also said Harry will find healing in the aftermath
At Prince Harry and Meghan's first joint appearance since their announcement, both appeared glowing and happier than they've looked in months. It seems that a visible weight has been lifted from their shoulders, which Samuel predicted would happen.
During the interview, Samuel explained that their decision to leave a toxic situation would be a "healing force" in their lives and could even help Harry handle the residual trauma from his mother's death.
"It's about finding a way of accommodating it, finding a way of living that is meaningful and daring to love and trust again," she said.
Prince Harry and Meghan are ready to go where the journey takes them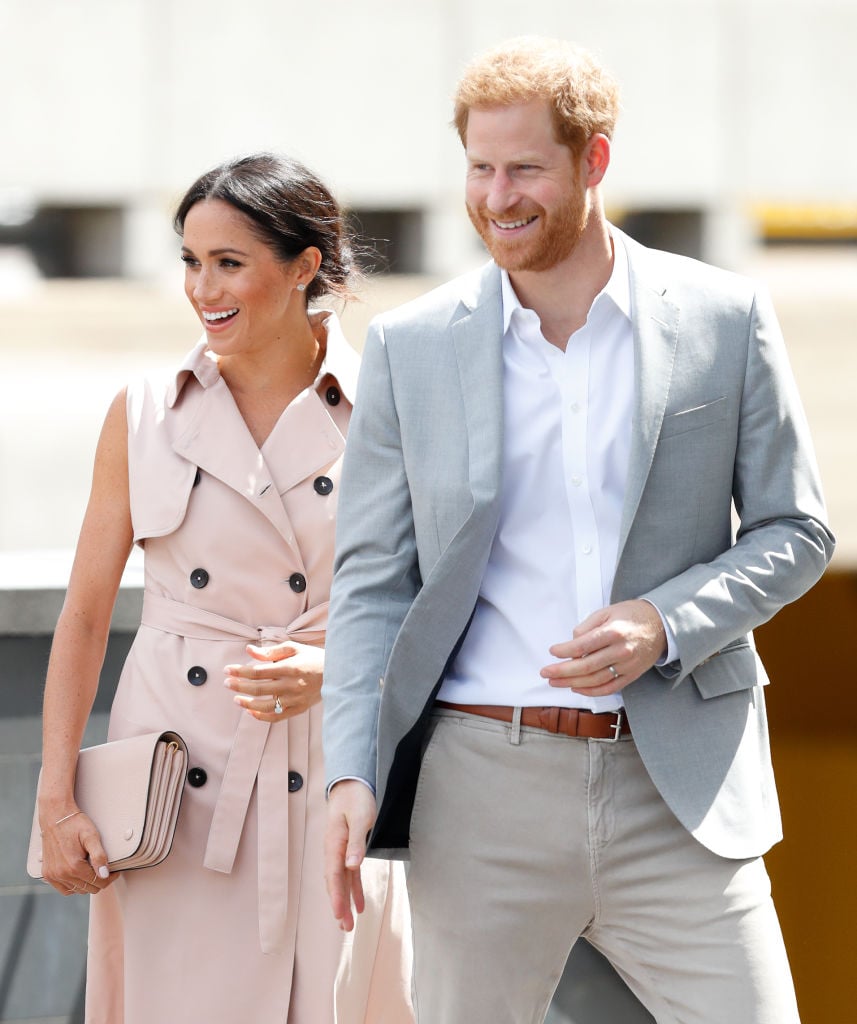 No one — including the Duke and Duchess of Sussex — knows where the couple will end up in one year, or five years, or ten years. But Harry and Meghan did realize their path wasn't leading to happiness, which forced them to make a huge change.
Even Princess Diana's friend can see that the benefits of that change will be great. Plus, family situations are always more difficult than they appear. Even for the royals.