Princess Diana's Memorial Statue Outfit Appears to Have a Sweet Link to Prince William and Prince Harry
In life, Princess Diana put a lot of thought into her clothes. Sometimes she made nods to the countries she visited. Other times Diana highlighted charities through her fashion choices. Now it seems the same can be said about her statue at Kensington Palace. Diana's statue outfit might just have a connection to a '90s holiday photo of her and her sons, Prince William, Duke of Cambridge and Prince Harry, Duke of Sussex.
Prince William and Prince Harry unveiled a statue of their mother in July 2021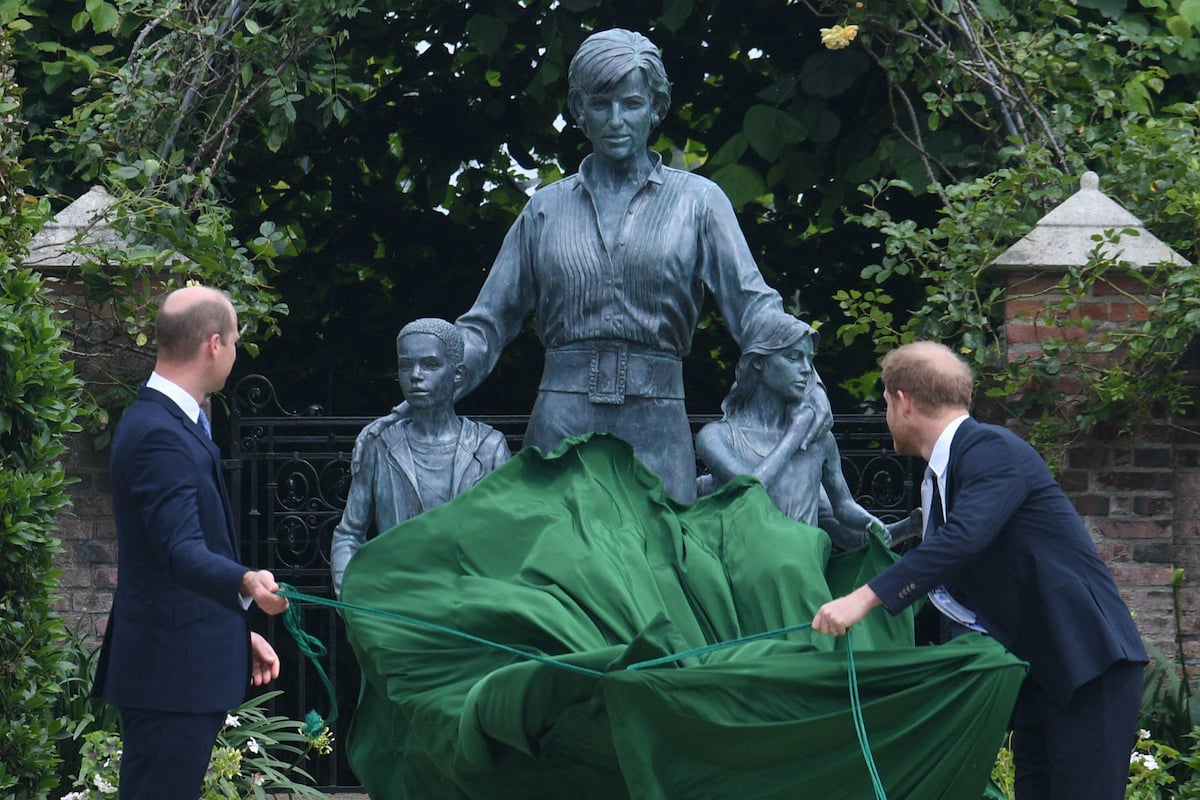 RELATED: Prince Harry and Prince William 'Looked a Bit Forced' During Unveiling of Princess Diana Statue, Expert Claims
William and Harry unveiled a statue of their mother on July 1, 2021, the day Diana would've turned 60. Commissioned by the brothers in 2017, the Duke of Sussex traveled from California to England to attend the unveiling ceremony. 
It marked only the second time Harry and William have reunited publicly since the Duke and Duchess of Sussex stepped back as senior working royals and sat down for a bombshell Oprah Winfrey interview.
The bronze statue, created by Ian Rank-Broadley, features Diana flanked by three children. It resides in the Sunken Garden, which was known to be one of her favorite locations at Kensington Palace. Although they didn't give speeches at the statue unveiling William and Harry did release a joint statement.
It said, in part: "Today, on what would have been our Mother's 60th birthday, we remember her love, strength and character — qualities that made her a force for good around the world, changing countless lives for the better. Every day, we wish she were still with us, and our hope is that this statue will be seen forever as a symbol of her life and her legacy."
Along with unveiling the statue, William and Harry spoke with Rank-Broadley and a number of their Spencer relatives who were in attendance.
Princess Diana's statue outfit may have been modeled after a Christmas card
RELATED: How Prince Harry Is Delaying the 'Healing Process' With Prince William, According to a Royal Expert
According to Tatler, Diana's statue outfit may have a connection to one of her Christmas cards of the '90s. But not just any Christmas card, a particularly significant one for the Princess of Wales. 
The year was 1993, Diana's first Christmas after separating from Prince Charles. She wore a skirt, long-sleeved blouse, and oversized belt to pose for a photo with her sons.
The publication pointed out that Diana's statue outfit strongly resembles the one she wore in the photo that became her 1993 Christmas card. The statue version of Diana also has on a skirt, long-sleeved blouse, and oversized belt. Some of the smaller details appear to be similar too, down to the grooves in Diana's belt buckle and the pleats on her shirt.
Kensington Palace says the clothes for Princess Diana's statue were 'based on the final period of her life'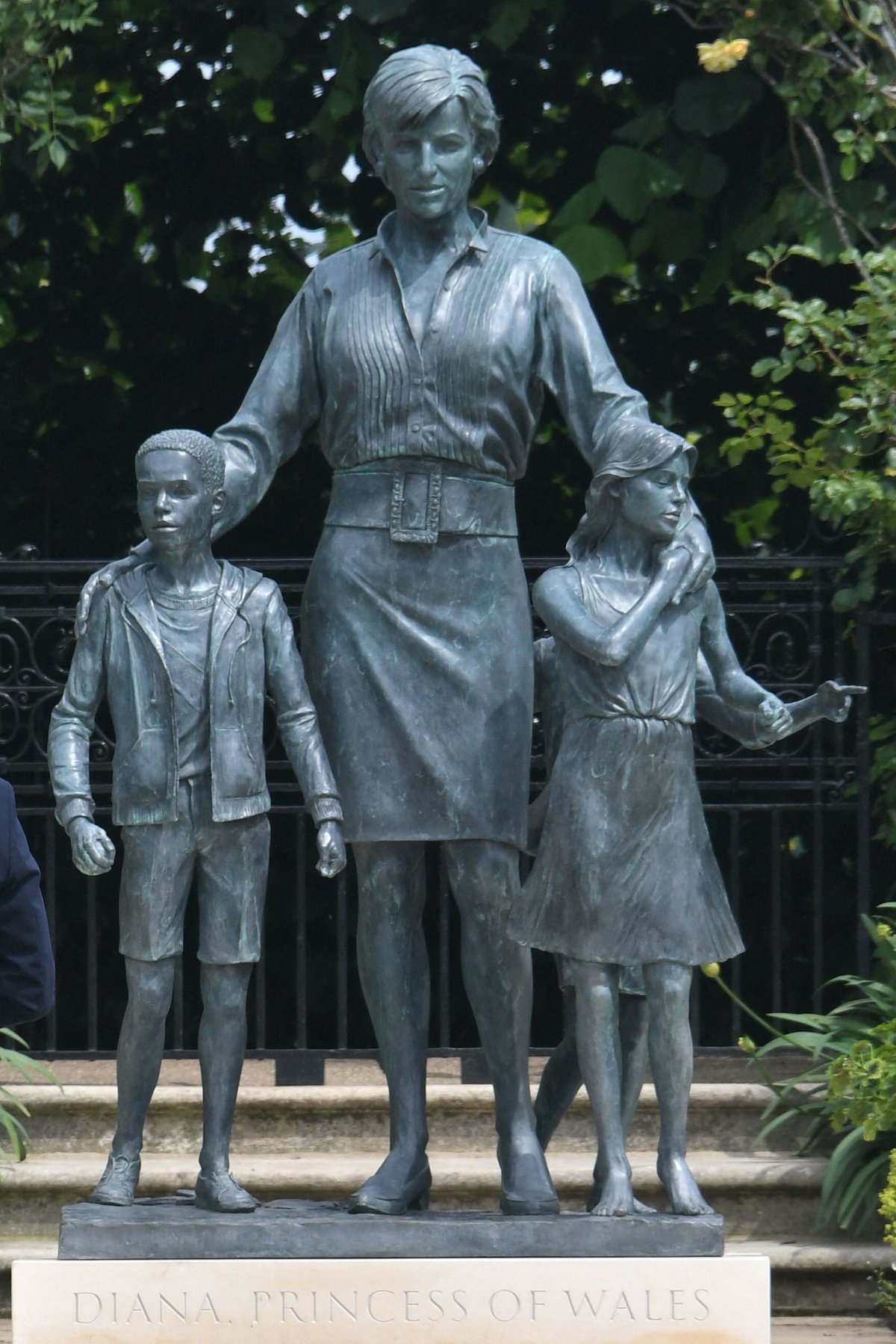 RELATED: Prince Harry and Meghan Markle Will Have to 'Shut Down' Their 'PR Machine' to Reconcile With Prince William, Author Says
Kensington Palace explained the meaning behind the clothing choice in a statement about the statue. They said the "style of dress was based on the final period of her life as she gained confidence in her role as an ambassador for humanitarian causes and aims to convey her character and compassion."
The statement didn't include any references to the 1993 Christmas card photo, however, it does seem very likely Diana's outfit for the occasion did serve as inspiration.