Princess Diana's Nude Sunbathing Habit Wasn't Private and Was Awkwardly Shut Down
Famous people constantly have to deal with a lack of privacy. Whether they are going out to get a bite to eat or simply taking a walk in the park with their children, it is almost guaranteed that the cameras will be flashing. The rest of us can't even begin to imagine what a violation this can be, as those who are in the public eye deserve some degree of privacy.
The members of the royal family are known all over the world, albeit some are more famous than others. Then there are those who take fame to a whole new level, like Princess Diana.
Diana was one of the most photographed women in the entire world, and she couldn't so much as step outside of palace gates without being hounded by thousands of people. More than anything else, Diana wanted privacy.
There was one activity that she loved to do, where she thought no one would ever be able to watch her: sunbathing. However, a palace staffer says that Diana awkwardly learned her nude sunbathing habit wasn't private.
Princess Diana is a beloved princess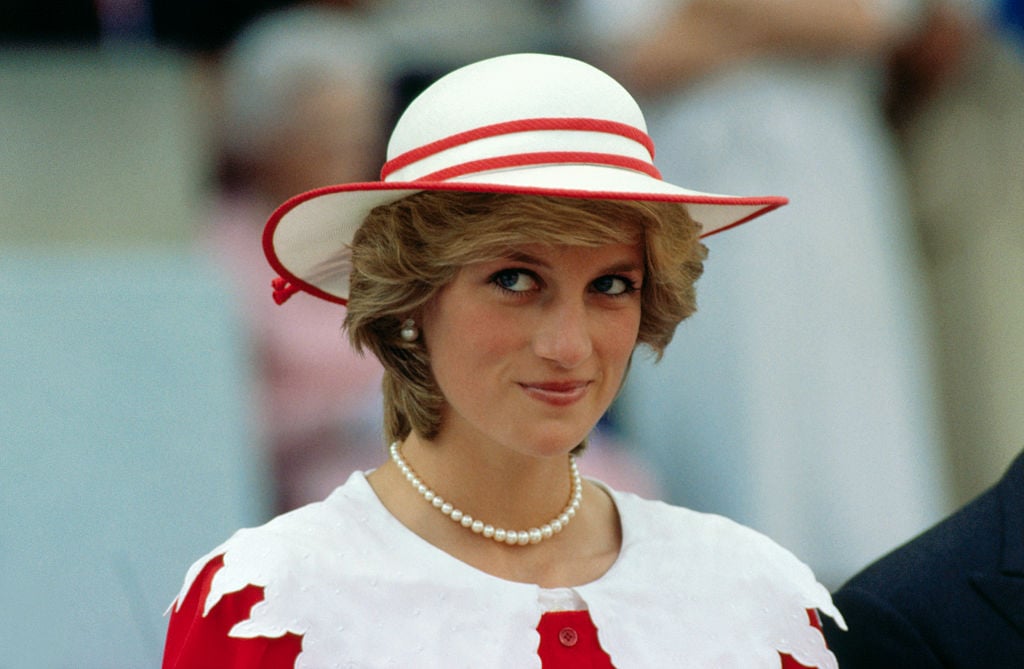 Lady Diana Spencer married into the royal family when she was barely 20 years old. According to Harper's Bazaar, she was a pretty extraordinary woman, and she had a fan base that was unimaginable.
Diana became the wife of Prince Charles after only 12 or so dates. However, sadly, the marriage was not destined to last. The couple met in 1977 but didn't start dating until years later. After many turbulent years, their divorce became final in 1996, four years after they separated.
Many people were devastated that Diana and Prince Charles were divorced since they thought she was absolutely perfect to one day become the queen. Sadly, Diana was killed in a car crash in Paris just one year later, a result of being relentlessly chased by photographers as her car was traveling at a high speed. More than two decades later, Diana is still deeply missed.
She wanted privacy more than anything else
Diana was adamant about having privacy, although she never really got that much of it. More than anything, she wanted to give her two sons, Princes William and Harry, as normal of an upbringing as possible, and she wanted to do so without the entire world constantly watching.
According to Independent, although she knew that being photographed to some extent was inevitable as the wife of the future king, there were many times when Diana believed that photographers were crossing the line, and invading the privacy that she wanted and deserved.
Princess Diana awkwardly learned her sunbathing habit wasn't private
Most of the famous people in the world know that when they are in the comfort of their own home, or even on their own private property, they don't have to worry about their right to privacy being violated. Unfortunately, there were people who would stop at nothing to get a glimpse of Diana.
When she wasn't tending to royal duties, Diana enjoyed something that so many other people do — laying back and enjoying the sun. She even went so far as to go to her rooftop garden and sunbathe nude.
But Page Six reports that she awkwardly learned that it wasn't as private as she thought. Diana was under the impression that no one could see her, not even those who were flying helicopters, but she was wrong. Her staff had the uncomfortable job of letting the princess know that people could use high-resolution binoculars in order to see her.
A palace staffer told British author Tom Quinn, author of "Kensington Palace: An Intimate Memoir from Queen Mary to Meghan Markle," that two construction workers accidentally got a view of Princess Diana sunbathing when a barrier that would have ordinarily blocked the view was taken down. The men reportedly bowed and turned away, leading a footman to later say: "They may have just been builders, but they were gentlemen all the same."