Princess Diana's Wedding Dress Had 1 Noticeable Flaw That No One Told Her About, Designer Says
Even if you weren't around to watch Prince Charles and Princess Diana's "wedding of the century," chances are you can still picture what the royal bride's dress looked like. The Prince and Princess of Wales said "I do" in front of millions of people around the globe who tuned in to see their nuptials on July 29, 1981. There were so many lovely moments that took place during their fairy tale wedding but the one thing people are still talking about four decades later is the dress Lady Diana Spencer wore.
The dress has become iconic and over the years many have tried to duplicate a gown like it for their own wedding. But one woman who knows a thing or two about royal wedding dresses–she helped design the ones worn by the Duchess of Cambridge and the Duchess of Sussex–pointed out a major flaw Diana's dress had and can't believe no one fixed it for her.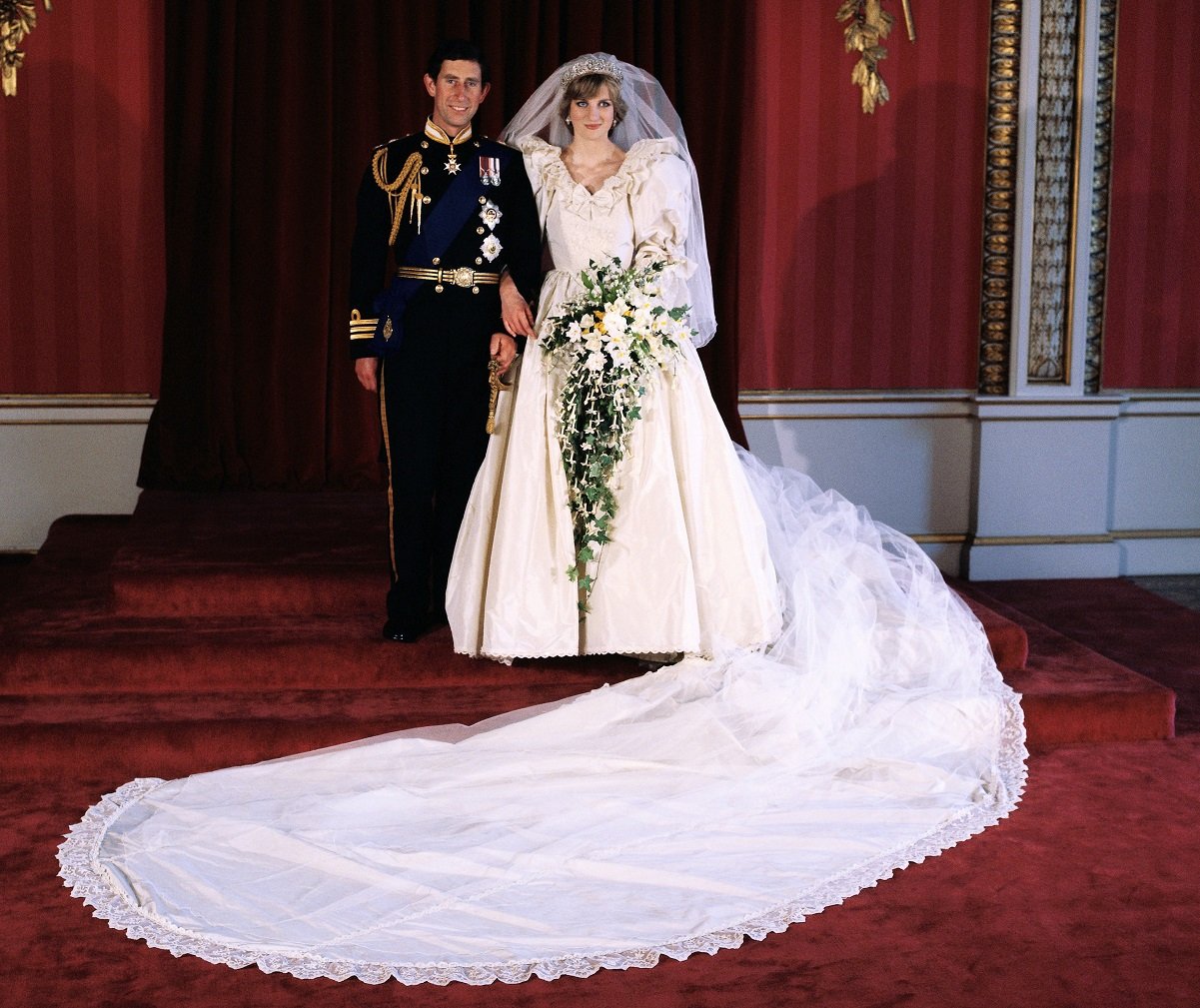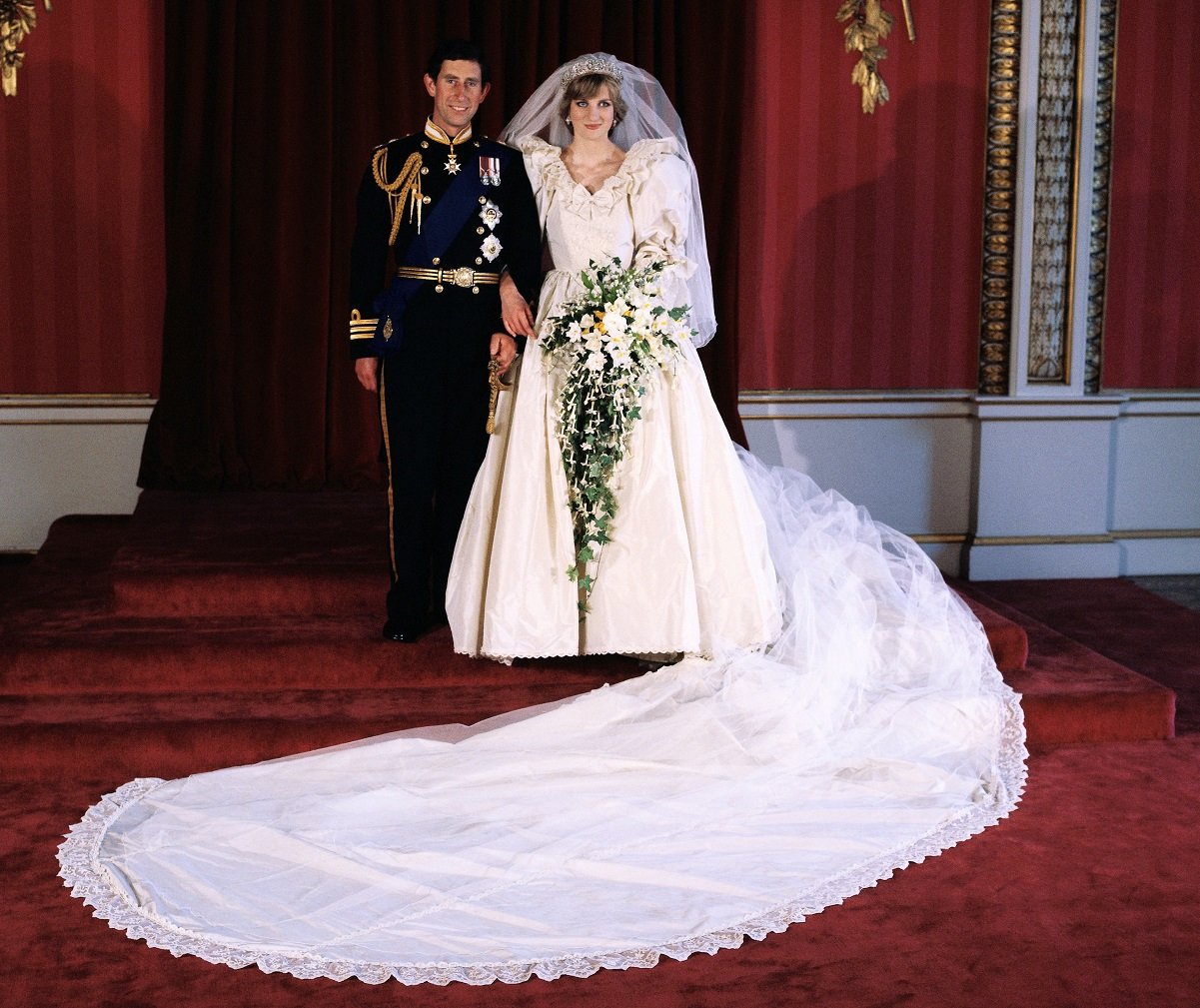 Who designed Princess Diana's wedding dress?
Princess Diana's wedding dress was designed by David and Elizabeth Emanuel.
"Diana rang up like anybody else and made an appointment to try my dress designs," David recalled to Woman's Own. "The thing about that dress was, it had to be young, it had to be pretty. She was going in as Lady Diana Spencer, but coming out as the Princess of Wales."
And pretty is an understatement. The dress was made with ivory taffeta fabric and featured elegant embroidery, antique lace, and 10,000 pearls with a 25-foot-long train. Oh, and who can forget those puffed ruffle sleeves that were such a big part of '80s fashion?
Woman who helped design Kate and Meghan's said Diana's gown had an issue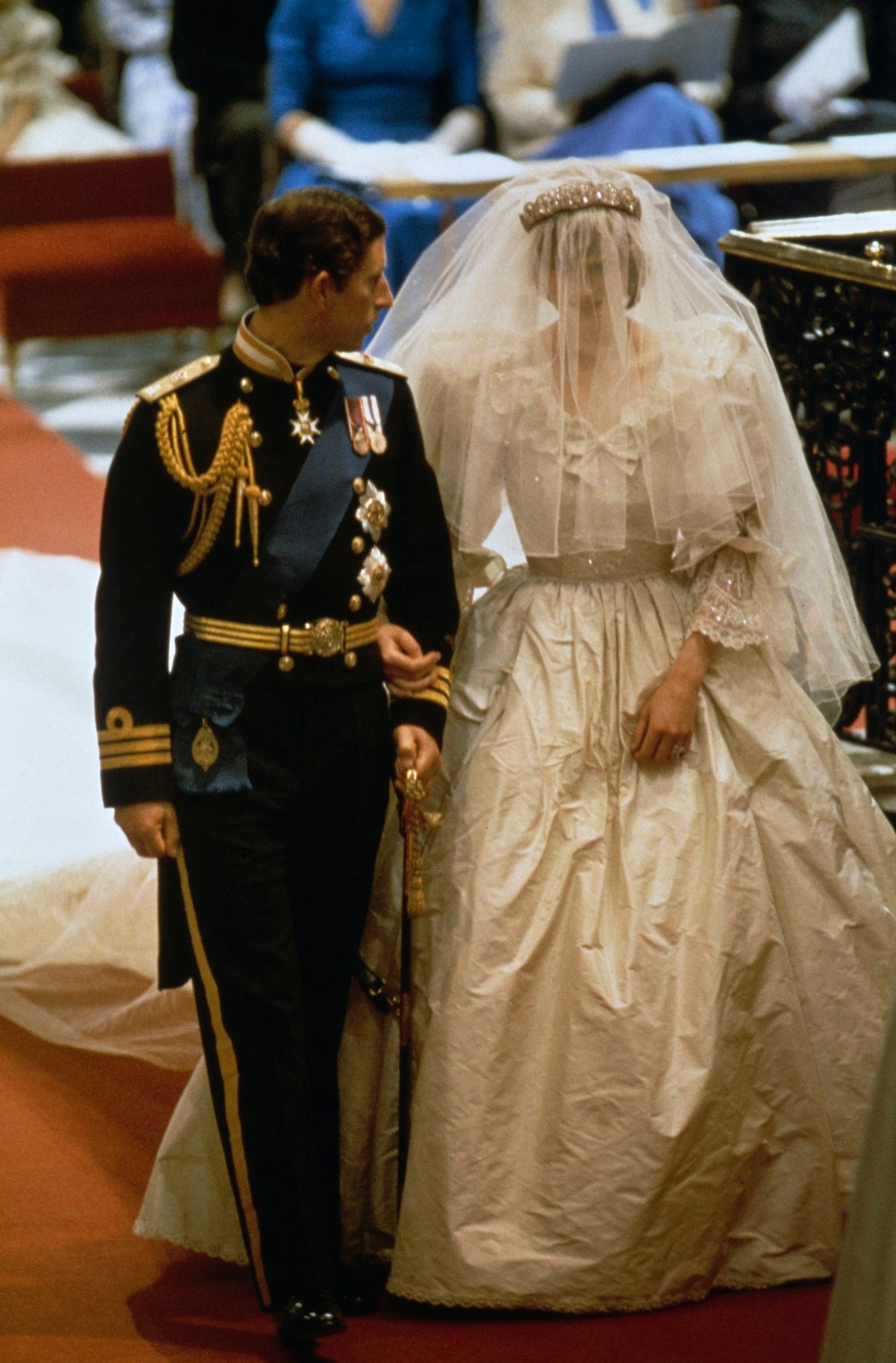 For all the talk about how stunning the dress was, one woman who designs bridal dresses said there was a major issue with the gown that someone should have notified the princess about and fixed immediately. Chloe Savage, who worked on the dresses for Diana's daughters-in-law Meghan and Kate, spoke to Insider about that. "It was a beautiful dress, but someone should have warned [the that it was going to be stuffed in the carriage!" Savage told the publication. "It looked like it needed to be pressed." 
Savage stated that she was shocked that no one had bought a steamer to the cathedral. "You could have brushed it over before she walked down the aisle. It would have taken 10 minutes and all those creases would have dropped," she said. "It was a beautiful dress, very '80s, very her. But if you look at it you go, 'Oh my god, is it that creased?' It would've never occurred to anyone that it would have screwed up that badly." 
Diana's designer recalls what she thought the moment she saw her arrive at the cathedral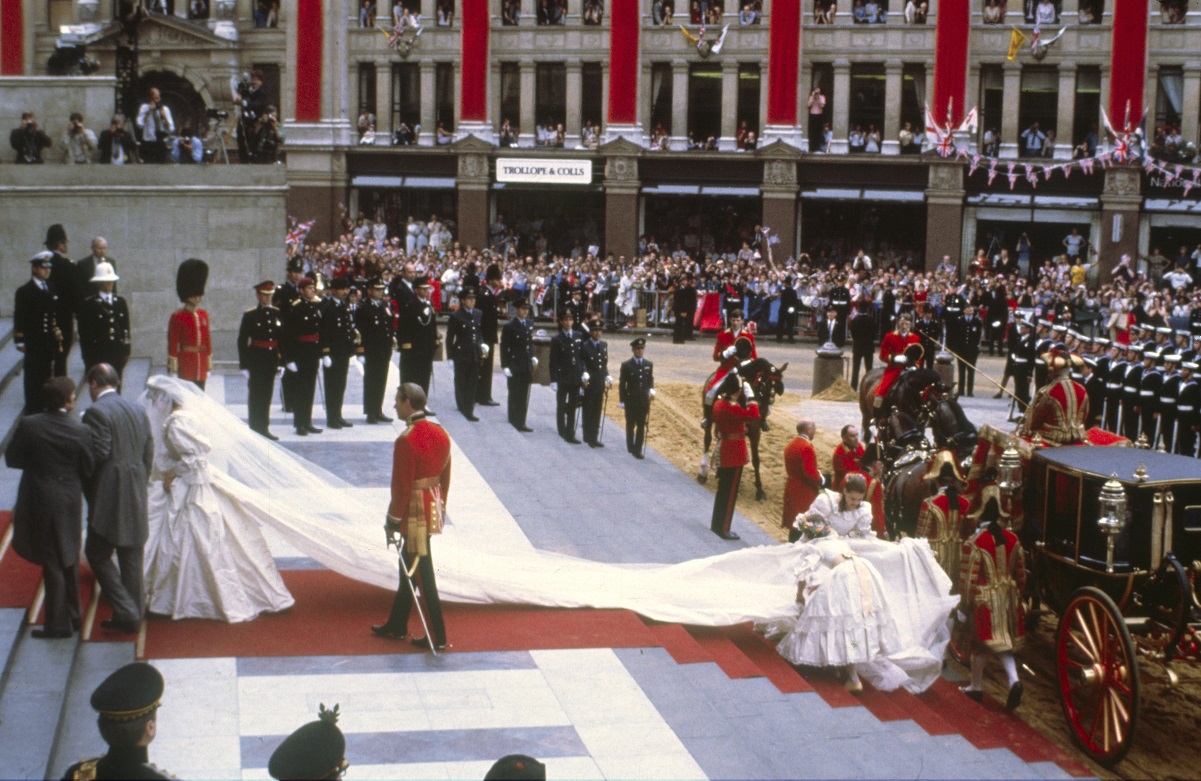 Elizabeth Emanuel revealed that she was upset at the sight of all those creases in the dress when Diana exited the carriage outside St. Paul's Catherdral.
During an appearance on the ITV program Invitation to a Royal Wedding, she said: "We did know it would crease a bit, but when I saw her arrive at St. Paul's and we saw the creasing I actually felt faint. I was horrified, really, because it was quite a lot of creasing. It was a lot more than we thought."
Elizabeth also looked back on the moment during an interview with the Daily Mail. "I remember whispering to David: 'Oh my God, it's creased.' In the tiny carriage, it had crumpled far more than we'd anticipated," she admitted. "We'd done a rehearsal, but not with her father, Earl Spencer, in the car, too–and he was quite a large man."
But despite wrinkles in the dress, there was no denying how amazing Diana looked on her wedding day. "She looked like a butterfly emerging from her chrysalis, unfurling her wings and about to fly," Elizabeth remembered. "It was so romantic. Oddly, the imperfections seemed to make her even more beautiful."