'The Princess Diaries' Practically Copied an Entire Scene From 'Pretty Woman'
Many movies and TV shows make nods to Pretty Woman. Among them is 2001's The Princess Diaries. The family film about teenager Mia Thermopolis (Anne Hathaway) discovering she's a princess has multiple Pretty Woman moments but one scene is nearly identical to the 1990 movie.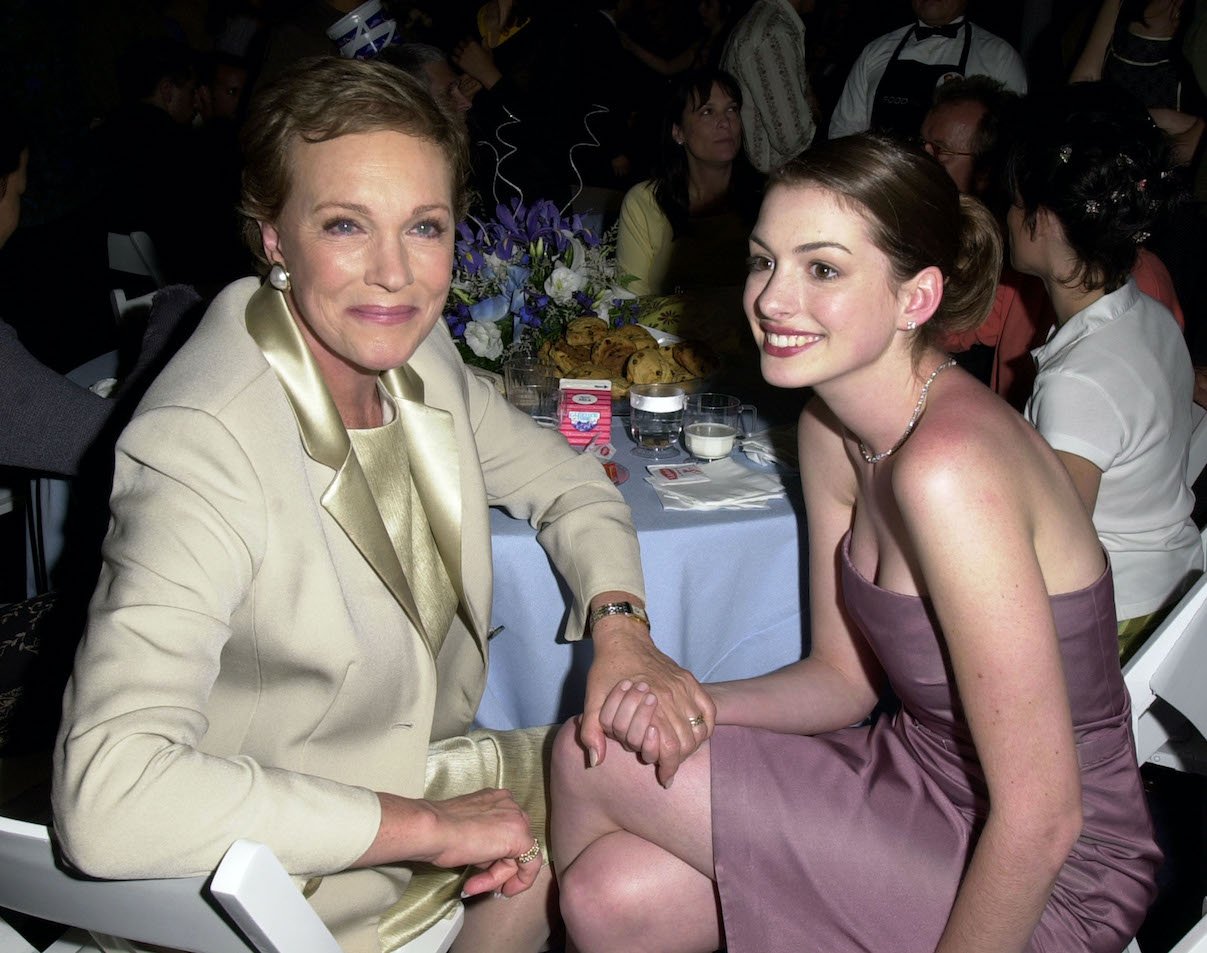 Garry Marshall directed 'The Princess Diaries' and 'Pretty Woman'
There's a reason The Princess Diaries seems a lot like Pretty Woman. The late filmmaker, Garry Marshall, directed both of the hit movies so naturally, they'd have his stamp on them. 
According to IMDb, Marshall even made a cameo in The Princess Diaries. He appeared in the final scenes featuring Genovia's independence ball when Hathaways' character accepted her role as a princess and kissed her crush, Michael Moscovitz (Robert Schwartzman). 
'The Princess Diaries' referenced 'Pretty Woman' a lot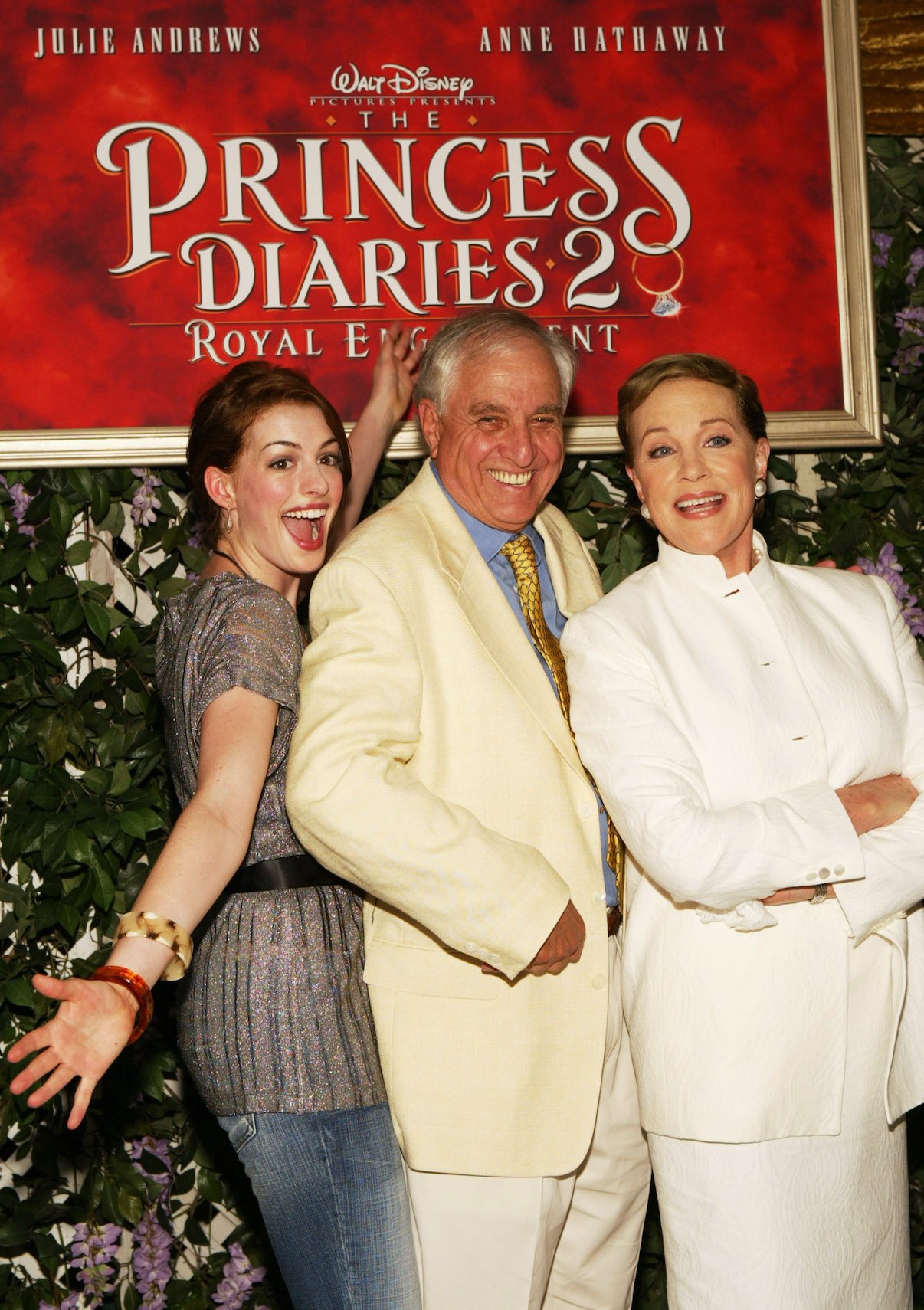 Marshall made nods to his earlier work in Pretty Woman a lot during The Princess Diaries. Like Vivian, Hathaway's character found herself navigating uncharted territory. They both weren't used to wearing fancy clothes and they got makeovers. 
Not only that but some of the actors from Pretty Woman appeared in The Princess Diaries. Hector Elizondo played Joe, driver to Mia's grandmother, Queen Clarisse Renaldi (Julie Andrews).
A close friend of Marshall's, Elizondo played the hotel manager in Pretty Woman who helped Vivian. The actor's character also lends a helping hand to Hathaway's character in The Princess Diaries. 
The movie used the same joke from 'Pretty Woman'
A funny scene in The Princess Diaries and an embarrassing one for Hathaway's character was the fancy dinner. After weeks of learning table manners and princess etiquette Mia showed up for her first royal event. It happened to be a dinner hosted by her grandmother with dignitaries in attendance. 
After a graceful entrance — a feat for Mia because she had a track record of being clumsy — it seems one thing after another goes wrong. Hathaway's character fumbled through dinner just like Vivian did in Pretty Woman.
Previously warned by her grandmother to take small bites of food, Mia took a big spoonful of a green treat served "in between courses, to cleanse the palate" not realizing it was frozen. 
Then came another not-so-shining moment. Mia broke a water glass and lit a waiter's arm on fire. Trying to remedy the situation a sympathetic waiter told her, "It happens all the time." 
This is an exact line from Pretty Woman. A waiter — played by the same actor no less — said the same thing when Roberts' character accidentally flung escargot across the room.
Disney+ is streaming The Princess Diaries and The Princess Diaries 2: Royal Engagement. And if a Princess Diaries 3 happens, chances are it could have nods to Pretty Woman in the script.