Is Princess Eugenie Close With Prince William and Prince Harry?
Princess Eugenie is hardly a forgotten royal, but she isn't in the spotlight the way her cousins, Prince William and Prince Harry, are. However, she did grow up in close proximity to them. Although the princess isn't of the same royal status as her cousins, what is their relationship like outside of the media?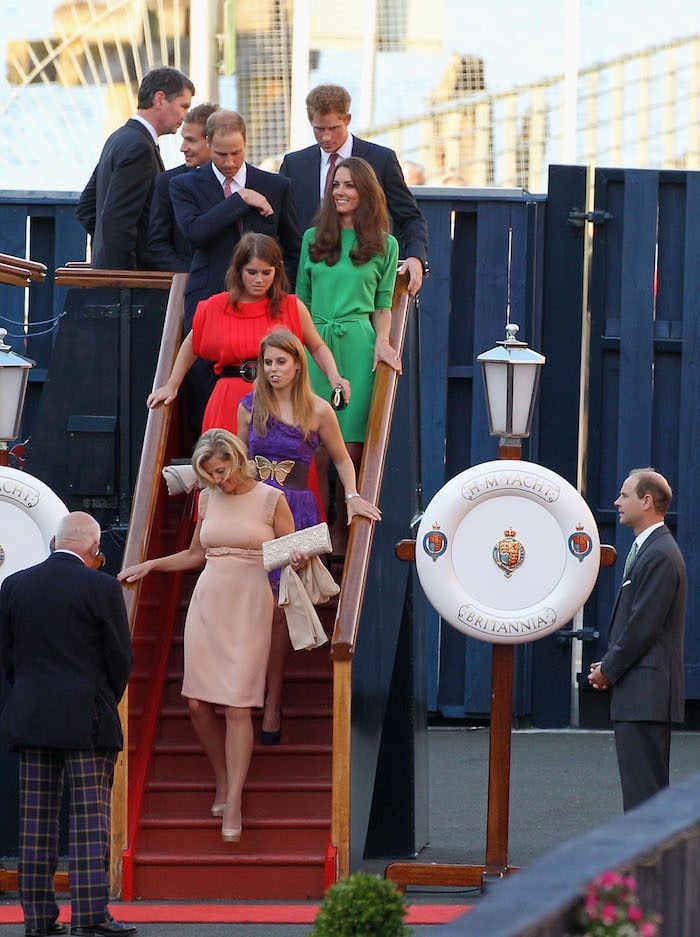 Princess Eugenie is eight years younger than Prince William
The royal cousins were raised in the spotlight, but there is a pretty significant age difference between Will and Eugenie. Will is eight years older than his cousin, so when the two were growing up, they didn't have much in common except that they were both royals. Eugenie is six years younger than her other cousin, Harry, but those two have made plenty of public appearances through the years. She is likely closer to Harry then she is with Will.
But Eugenie and her sister were invited to Will and Kate's after party
Despite being much younger, Eugenie and her sister (who is about six years younger than Will) were still invited to Will and Kate's extremely exclusive after party. As the cousins have aged, they've become closer, yet their royal status has gotten farther apart. The future of the family rests with Will, while Eugenie and Beatrice have much lesser royal responsibilities. Still, the cousins seem to enjoy one another's company.
Prince Harry featured Casamigos tequila at his wedding
As a nod to Eugenie's now-husband, Jack Brooksbank, Harry served Casamigos tequila at his wedding to Meghan Markle, according to E! News. Jack is the U.K. ambassador for Casamigos, which is a tequila brand owned by George Clooney. It shows that the two cousins are close, despite not always spending a ton of time together.
Photos have also shown the couples double dating. Eugenie and Jack have spent time one-on-one with Harry and Meghan, and sources say even Will and Kate venture out once in a while to enjoy themselves with their cousins. The royals must always be on their best behavior, but every once in a while, they're allowed to let loose a bit with other family members.
They are the next generation of royals, and they're sticking together
There is a lot of weight on these young royals. Will, Harry, and their wives, plus Eugenie, Jack, and Beatrice, along with other cousins, are all responsible for keeping the royal family up and running when they eventually take over. Will is second in line to the throne, which means he has the biggest responsibility. But Harry might spend even more time in the spotlight than his heir older brother, which means he has a lot of responsibility, too. However, growing up in such a distinguished environment is one thing all of these royals have in common. It's what has made them into a family and continues to keep them close. They might not get to spend every waking moment together, since Harry and Will are working royals and Eugenie and the others are not, but they still have formed a very close bond through the years.
Check out The Cheat Sheet on Facebook!