How Did Princess Eugenie and Princess Beatrice Handle Their Parents' Divorce?
Princess Eugenie and her older sister, Princess Beatrice, grew up in the spotlight since they're members of the royal family. Although they'll likely never take the throne, they still live a high-profile life. And when their parents got divorced, back in 1996, it only put them in the media even more.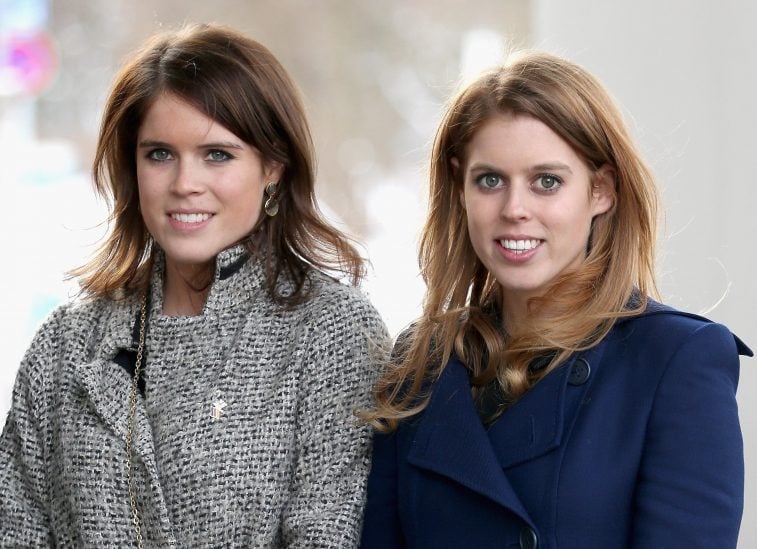 Eugenie and Beatrice were very young when their parents split
When Prince Andrew and his former wife, Sarah Ferguson, announced their divorce, Eugenie and Beatrice were only six and eight, respectively. The couple had actually separated in 1992 following a difficult long distance relationship. Shortly after the separation, Sarah was spotted with a financial advisor, putting the family heavily in the spotlight. On the down side, the girls didn't get to experience a whole lot of time with their parents happily married. But on the up side, being almost too young to remember the relationship meant they couldn't reminisce on the good times. In some ways, it may have helped them get through it.
But there were still scandals during the girls' upbringing
Despite being young when the divorce happened, there were still problems that arose between the former couple as the girls grew up. Back in 2010, Sarah found herself caught up in an embarrassing scandal. She had been photographed accepting a suitcase full of hundreds of thousands in cash. The cash was supposedly in exchange for "information" about Andrew, which she would leak to the press. But she was caught and admitted that she was ashamed of what she had done. She also noted that her only source of income was as a spokesperson for Weight Watchers.
In 2011, Andrew was caught up in a scandal himself, but it was unrelated to his relationship. The Palace released a statement after Andrew was accused of soliciting prostitution from underage girls. And while it didn't directly affect Eugenie and Beatrice, it was only a year between the two high-profile issues between the girls' parents.
Andrew and Sarah have remained on mostly good terms through the years
Although there have been some major hiccups in the relationship, Andrew and Sarah have always remained civil toward one another, which helps the girls. In fact, they've grown extremely close throughout the years. As far as divorces go, Eugenie and Beatrice essentially lucked out having parents who get along so well.
There have even been rumors that Sarah and Andrew lived together long after the divorce, and Sarah told Harper's Bazaar in 2011 that the couple only got divorced because of "circumstance" and she never actually wanted to split from her husband. In October 2018, Eugenie got married, and she was able to see her parents sit next to each other at the wedding. Sarah and Andrew sat in the front and watched as their daughter tied the knot with her longtime boyfriend, Jack Brooksbank.
Despite being in the spotlight and going through quite a few issues, it appears that Sarah and Andrew have done their best to keep Eugenie and Beatrice ultimately unaffected by their parents' divorce. Of course, seeing your parents split isn't easy for any child, but the Duke and Duchess of York have made it as easy as possible for their children.
Check out The Cheat Sheet on Facebook!