Princess Love is Open to Reconciling With Ray J But Isn't Counting on It
Ray J and Princess Love have been married since 2016 but their marriage has been anything but blissful. The couple are parents to two children but have filed to end their union for the third time.
Former Love & Hip Hop stars Ray J and Princess Love are getting divorced again. This time marks the third time in their marriage that either have filed divorce paperwork. The couple have a history of breaking up and making up. But Love says she's not so sure if they'll work things out this time around.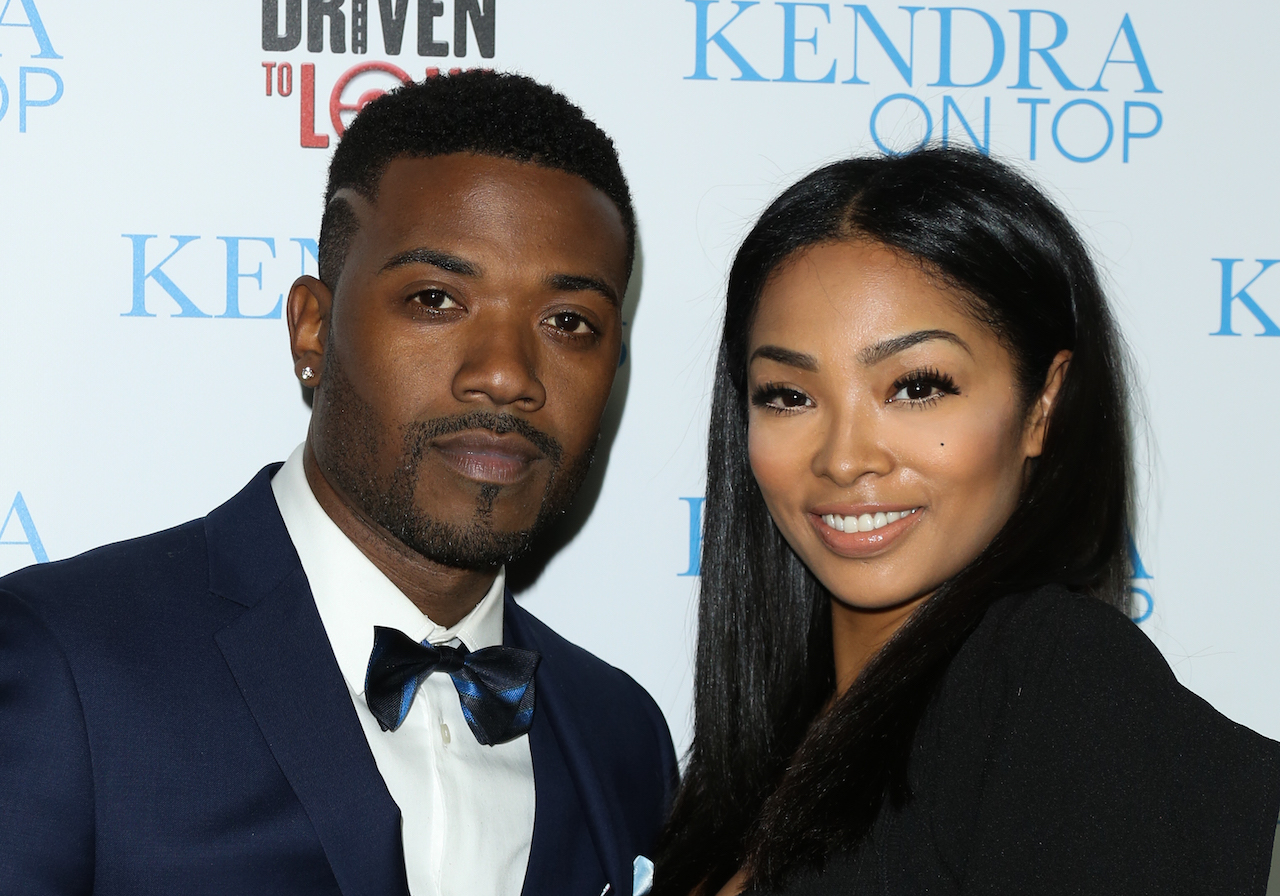 Princess Love says reconciliation with Ray J is always possible but not likely
Love and Ray have been back and forth, even before tying the knot. Love was the first to file for divorce in May 2020 before taking the divorce off the table the same July as they worked things out. The couple moved to Miami for a fresh start and appeared to be doing well from their social media posts. But Ray surprised everyone when he filed that Fall. months later, the two confirmed they were working things out for the sake of their family, but he filed again and just recently, Love announced that she'd be officially single by August 2022.
Because there have been so many breakups and makeups, many wonder if this time will be the last time. TMZ caught up with Love and asked whether she'd be open to reconciling with Ray. 
"I mean you never know, the door is always open," she said. "You know, we love each other but when you stop trying, then you have to do what you have to do." Before Ray's final divorce petition was filed, they appeared together on VH1's Couples Therapy. Ray didn't give a straight answer when the life coach asked if he preferred to stay married. 
TMZ asked Love if she wants to give it another shot. She's indifferent to the idea. "I don't know what I want," she explained. "But when someone keeps filing for divorce you have to give them what they want."
The couple have two children: Melody Love Norwood, 3, and Epik Ray Norwood, 2. Since the last split, they have successfully been co-parenting their kids and Love says their children are her main priority.
Ray J previously said he wasn't sure if they'd go through with the divorce
According to Ray, he didn't tell anyone, not even Love, that he was going to file for divorce. He also didn't give an explanation as to what drew him to that conclusion. 
In an interview with The Real, he spoke of how they were doing as co-parents. "I think we're in a peaceful place. I think Miami brings a different vibe to who you are and what opportunities are out there for the family and just watching the kids learn new things and grow up," Ray J said. "My little son is almost walking now and Melody is just becoming so smart, so independent. Just seeing that, I think it brings us both together no matter what."
Still, he said he didn't know what the future would hold for them as a couple. "We love each other and we care for each other," he said. "We're just respecting each other as human beings, as parents. We're in a great place and who knows what the future holds."
Princess Love said twice before that she was not open to getting back together with Ray J
Despite Ray's indecisiveness, Love made it clear before that reconciliation wasn't on the table for her. She told Claudia Jordan in an interview that after they decided to work things out, she was blindsided by Ray's divorce filing. 
"I'm tired of going back and forth," she said. "I don't want to play games – I don't want to play these divorce games – you're not supposed to play with your marriage. When I filed, that's what I felt and when I dismissed it, I wanted to make it work so now that you filed, it's like I don't know," she said at the time.
In a separate interview, she told TMZ that she wasn't even open to marital counseling. Whether or not they've tried marital counseling in recent months is unknown.