Princess Margaret Suddenly Became 'Hostile' Toward Princess Diana Following Her Separation From Prince Charles
Princess Diana had a very challenging time when she married into the British royal family at age 20. She had no idea what she was getting into and she had no clue that Prince Charles was still very much in love with Camilla, Duchess of Cornwall. Since they were so eager for the future king to settle down with a "suitable match," the royals were initially very welcoming to the princess.
Princess Margaret saw herself in Princess Diana. Having experienced the origins of tabloid culture when she was coming of age in the 1950s and 1960s, the elder princess understood what Princess Diana was dealing with when it came to living her life on display.
Though Queen Elizabeth II's sister initially welcomed Princess Diana with open arms, taking her under her wing, by the mid-90s, she had become openly hostile to the Princess of Wales.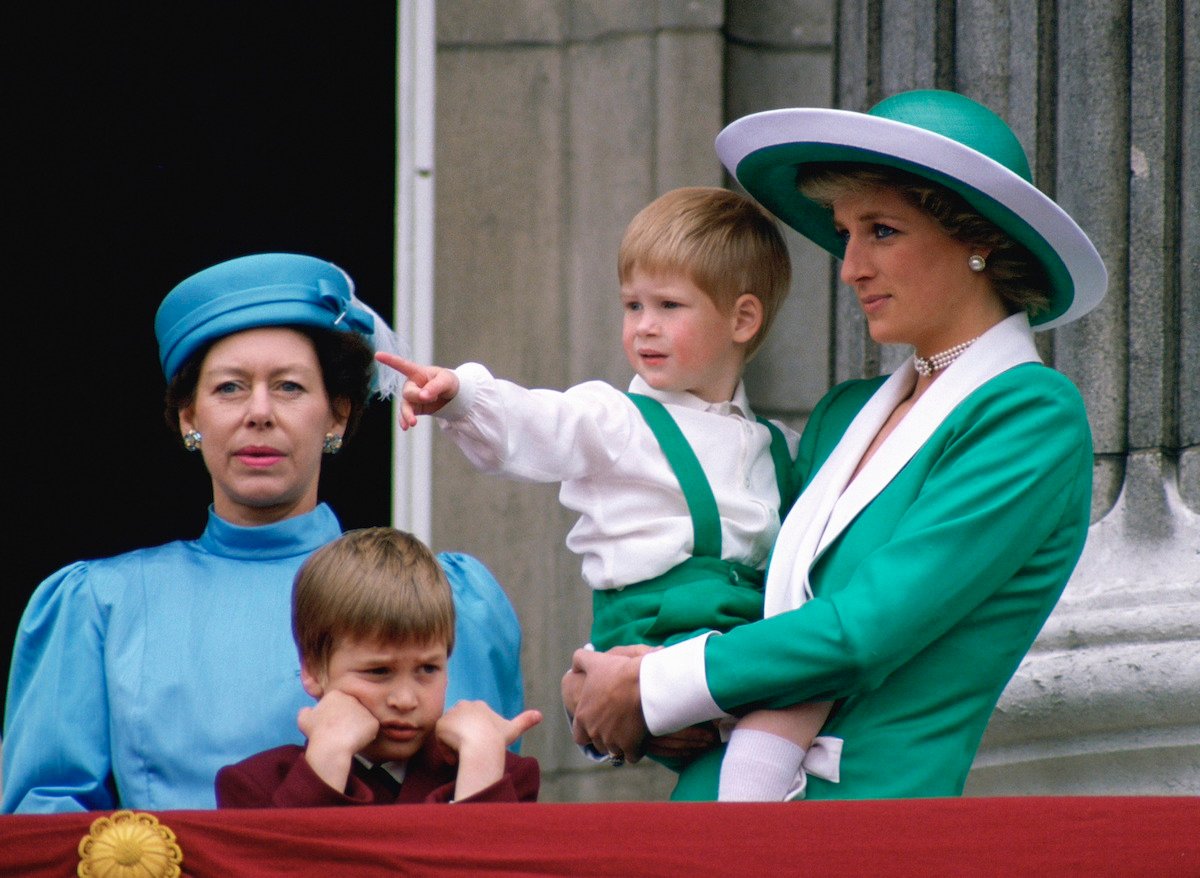 Princess Margaret initially welcomed Princess Diana into the British royal family
With the press' interest in Princess Diana, the spotlight was finally off of Princess Margaret who had been labeled in the press for years as the "party princess." Since she was no longer in the media's crosshairs, the older princess relished her privacy, especially following a decade that included a shocking divorce.
She took it upon herself to make Princess Diana feel at home in the royal fold, inviting her out to the theater, taking her shopping, and showing her the ins and outs of a life that she'd always known. When the princess gave birth to Prince William, Princess Margaret organized a welcome home parade.
"I've always adored Margo. I love her to bits, and she has been wonderful to me from day one," Princess Diana told Andrew Morton via his new book, Elizabeth & Margaret.
Princess Diana's shocking BBC 'Panorama' interview changed her status in the royal family
Understanding the strain of royal life, according to Morton, it was Princess Margaret who stuck up for Princess Diana when she didn't feel like engaging in the fanfare of royal tradition, choosing instead to isolate herself or stay in her room.
However, by the early '90s, amid news that Prince Charles had been carrying on an affair, and Princess Diana was openly unhappy, having an affair of her own, Princess Margaret had become increasingly frustrated by her niece-in-law.
The Princess of Wales's shocking interview with BBC's Panorama changed everything. She spoke openly about her unhappiness in the royal family as well as the infidelity in her marraige. "So that was in 1995, where she talked openly about her marital difficulties," royal expert and commentator Angela Mollard told Express. "And the Queen quickly sent a letter to Diana and said 'you need to divorce' and that was finalized in 1996."
Princess Margaret was hostile to Princess Diana following her separation from Prince Charles
Like the rest of the royals, Princess Margaret was reportedly disgusted that Princess Diana chose to do the interview. According to Morton, Princess Margaret sent Diana a  "wounding and excoriating" letter following the interview. She also cut contact with the princess, trashed every magazine with Princess Diana's picture on the cover, and burned all Diana's letters between herself and Elizabeth, the Queen Mother.
The elder Princess accused Princess Diana of being "incapable of making even the smallest sacrifice." Princess Diana was reportedly devastated by Margaret's open hostility and constant criticism, but the women never repaired their relationship.