Priscilla Presley Didn't Allow Elvis Presley's Ex-Girlfriend to Fly With Her to His Funeral – Even Though It's What Elvis's Father Wanted
Priscilla Presley divorced Elvis Presley after six years of marriage in 1973. Both Priscilla and Elvis were unfaithful, and their relationship had always been rocky. Still, the former couple continued to co-parent their daughter, Lisa Marie Presley, and maintained a friendship until Elvis's untimely death at Graceland on Aug. 16, 1977.
After the King of Rock and Roll died, the world, and his many loves over the years, began to mourn. But there was one woman – Linda Thompson, who dated Elvis seriously from 1972 to 1976 – that Priscilla didn't want to accompany her on the private plane to his funeral.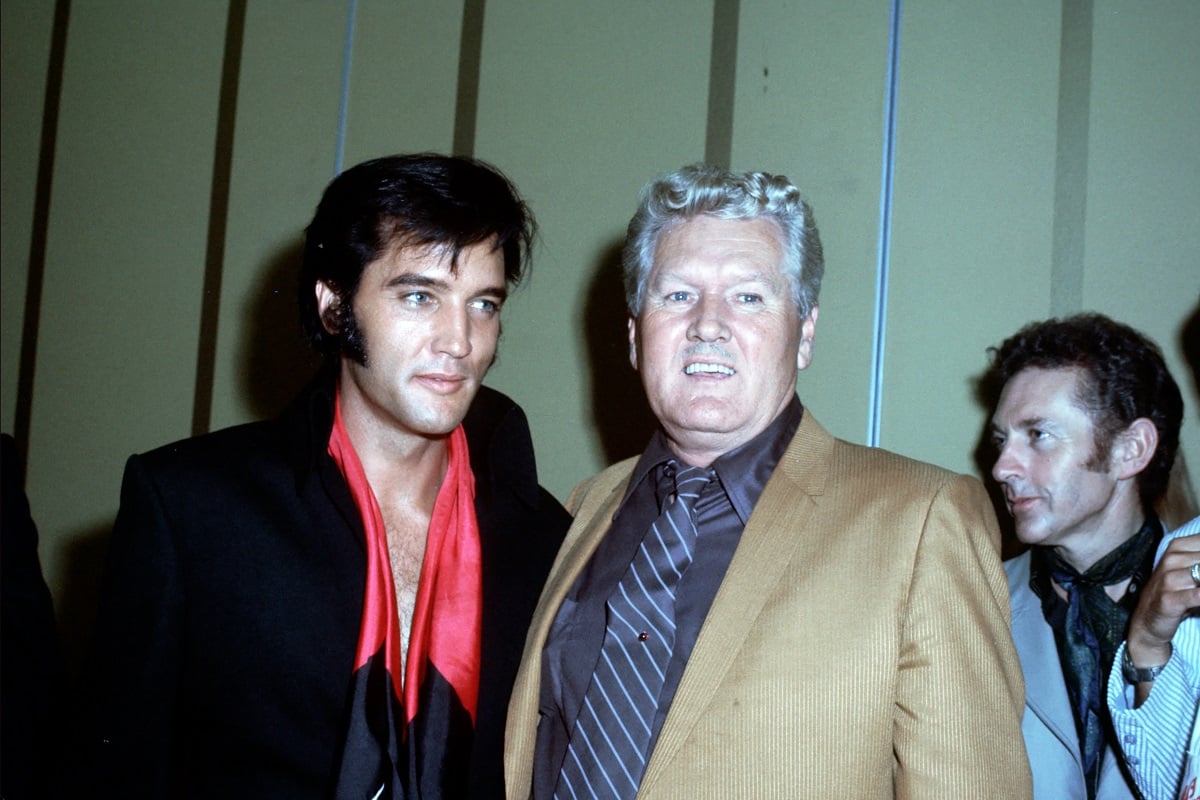 Thompson claimed Elvis's dad wanted to fly her to the King's funeral
Thompson – a lyricist, actress, and pageant queen who later went on to marry Caitlyn Jenner and David Foster – met Elvis in 1972. The couple was immediately inseparable, and they spent the better part of the next five years together in Las Vegas and Memphis. She even served as Elvis's primary caregiver for many of those years, as his longtime substance abuse and other medical issues began to take their toll on his health.
During her relationship with Elvis, Thompson fostered strong bonds with several of his family members, including his daughter, Lisa Marie, and his father, Vernon Presley. So it's no wonder that he offered Elvis's former love a spot on the private plane to his funeral.
According to Thompson in her 2016 memoir, A Little Thing Called Life, Elvis's father called her not long after the news of the King's death broke. After expressing his devastation over the loss of his beloved son, Vernon told Thompson that the Lisa Marie (Elvis's private plane) would be there to pick her up in just a few hours.
"Have your things ready to come back home," Vernon told Thompson – referring to Graceland, where she had spent most of the last five years. She had finally broken things off with Elvis several months earlier due to his substance abuse.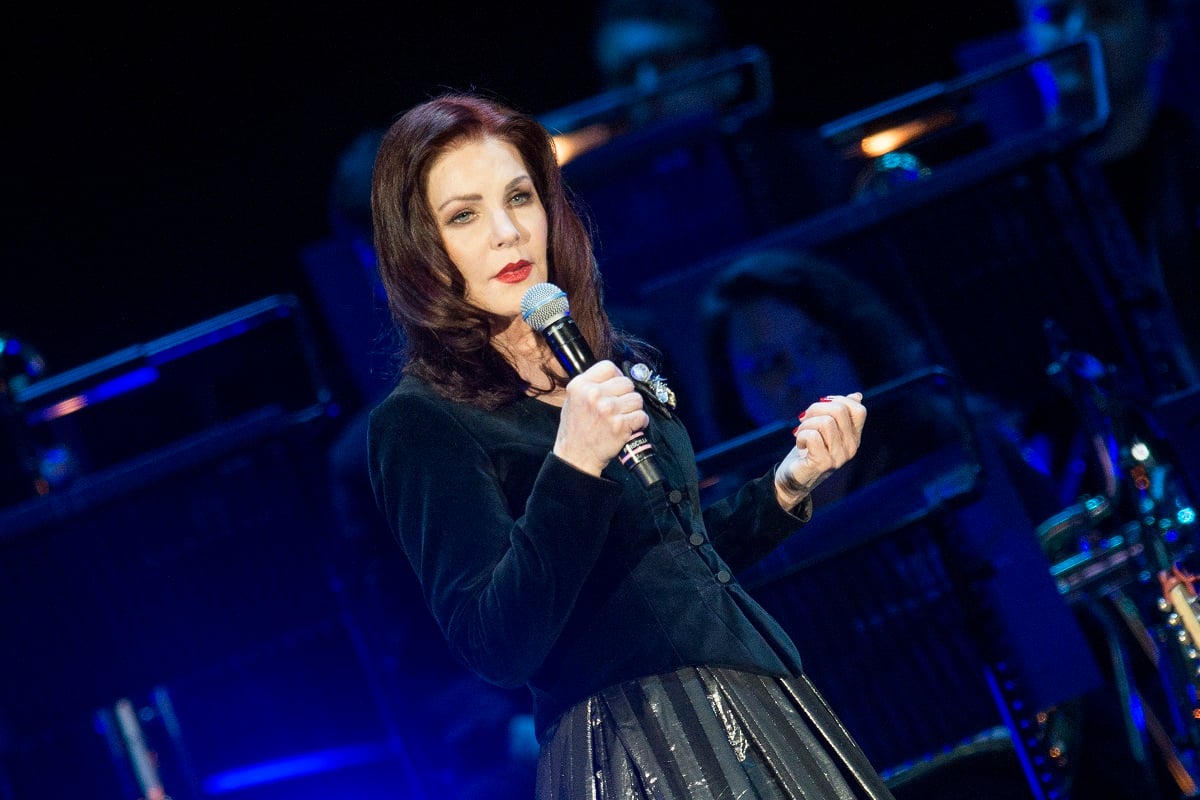 RELATED: Elvis Presley Sang This Famous Dolly Parton Song to Priscilla After Their Divorce
Priscilla allegedly told Elvis's ex she wasn't allowed on the private plane
Elvis's former girlfriend was grateful to be included in the funeral plans.
"I really did appreciate the fact that Mr. Presley had thought of me when he was trying to orchestrate the logistics of getting loved ones back to Memphis," Thompson wrote in her memoir. "He was so shaken by Elvis's death, and yet he'd had to plan and organize the unthinkable task of burying his only child."
But when Thompson called Elvis's ex-wife to coordinate the details, she said Priscilla wasn't having it. After an awkward pause, Priscilla told Thompson she wasn't "comfortable" with the idea.
"I don't want to land in Memphis and get off the plane to a three-ring circus of the press saying 'Linda and Priscilla flew together on the Lisa Marie,'" Priscilla told Thompson. "I don't think you and I should arrive together. I think I should be the only one like that on the plane."
Thompson admitted she was baffled and hurt by the rejection, to say the least. She had loved Elvis, too, she mused – and Priscilla hadn't flown on the Lisa Marie before, to her knowledge.
Still, Thompson reluctantly agreed to find a way to get to Memphis on her own. She couldn't imagine calling Elvis's father to make a scene about the issue "in his darkest hour," so she opted to let him grieve in peace instead.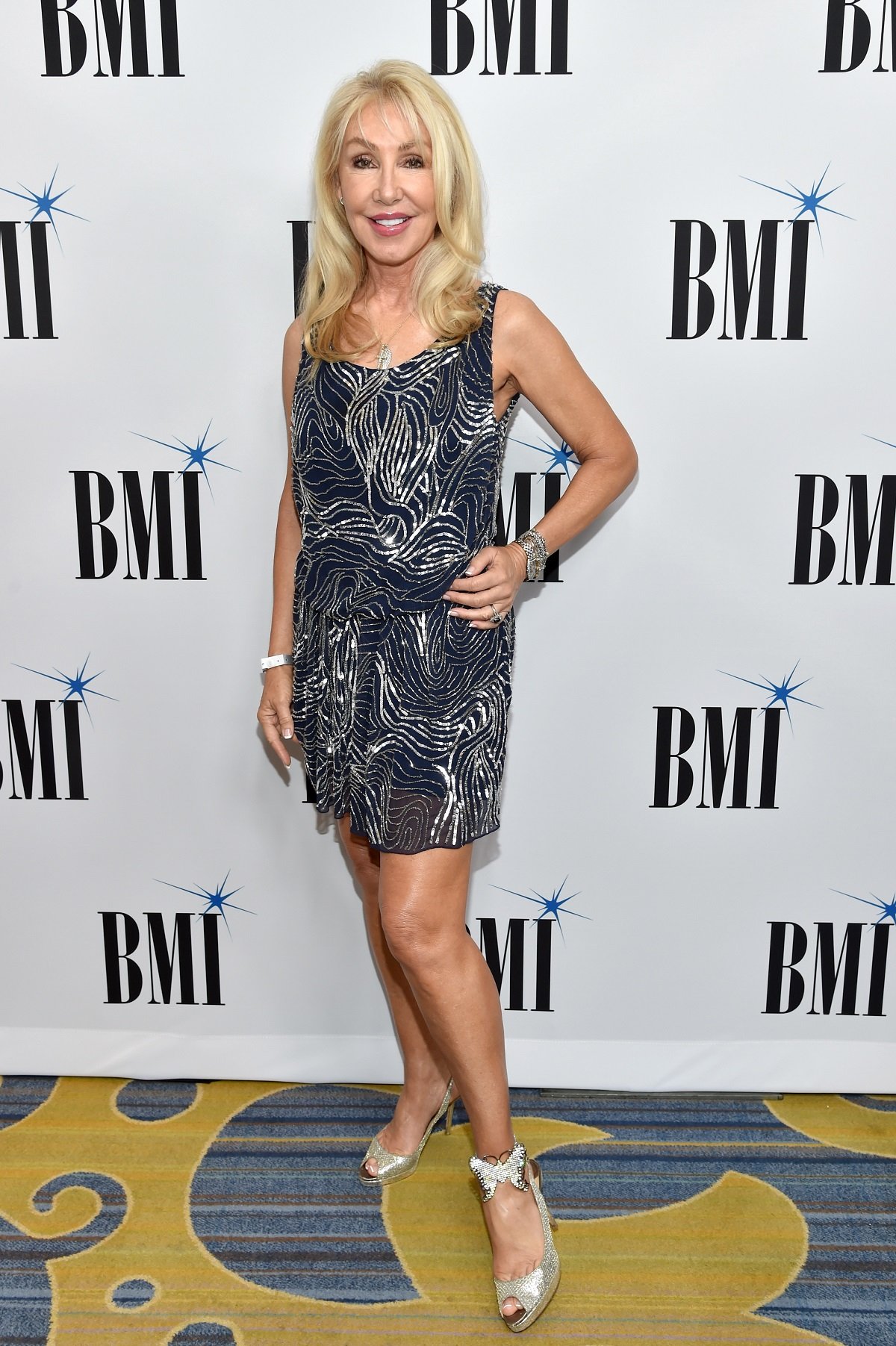 RELATED: Elvis Presley Asked Priscilla For a Separation When She Was 7 Months Pregnant
She later apologized for excluding her
Although Priscilla hadn't allowed Thompson to fly with her, she approached Elvis's ex to apologize as soon as they saw each other at Graceland the following day. She explained that it was "just a crazy time," and she hadn't been thinking straight.
"I understood – it was a devastating time for all of us," Thompson wrote in A Little Thing Called Life about accepting Priscilla's apology. While she'd been hurt by Priscilla's actions, she understood more than anyone that she was "under duress" at the moment.
The two women even took a moment to bond over their shared love for the King. To Thompson's surprise, Priscilla thanked Elvis's ex-girlfriend for taking "really good care of him."
"While you were with Elvis, I didn't hear from him very often at all, only very occasionally when it had to do with Lisa," Priscilla told Thompson, "so I knew that he was happy and well taken care of."
It might have been an unconventional bonding moment between two women who had loved the same man fiercely, Thompson admitted. But, as with many things when it came to Elvis, "unconventional" was just the norm.