Books / Celebrity / Movies / Music
Priscilla Presley Once Claimed Elvis Presley Told Her 'You're Not a Godd*mn Man' While They Play-Wrestled
In her 1985 memoir, Priscilla Presley claimed that Elvis Presley once accidentally hit her during a pillow fight that got out of hand.
Priscilla Presley waited for Elvis Presley for years after she first met him at age 14. After over two years of phone calls, letters, and occasional visits, Priscilla's family finally allowed her to move to the King of Rock and Roll's Memphis estate, Graceland, during her senior year in high school.
After her high school graduation, Priscilla revealed in her 1985 memoir Elvis and Me, she finally felt free – and ready to spend time with her man. The couple spent many long, happy hours watching movies together and listening to gospel music at Graceland.
But their relationship was sometimes rocky, even in those early days. One alleged incident, in particular, taught Priscilla that Elvis might have had more of a temper than she realized, especially when his consciousness was altered.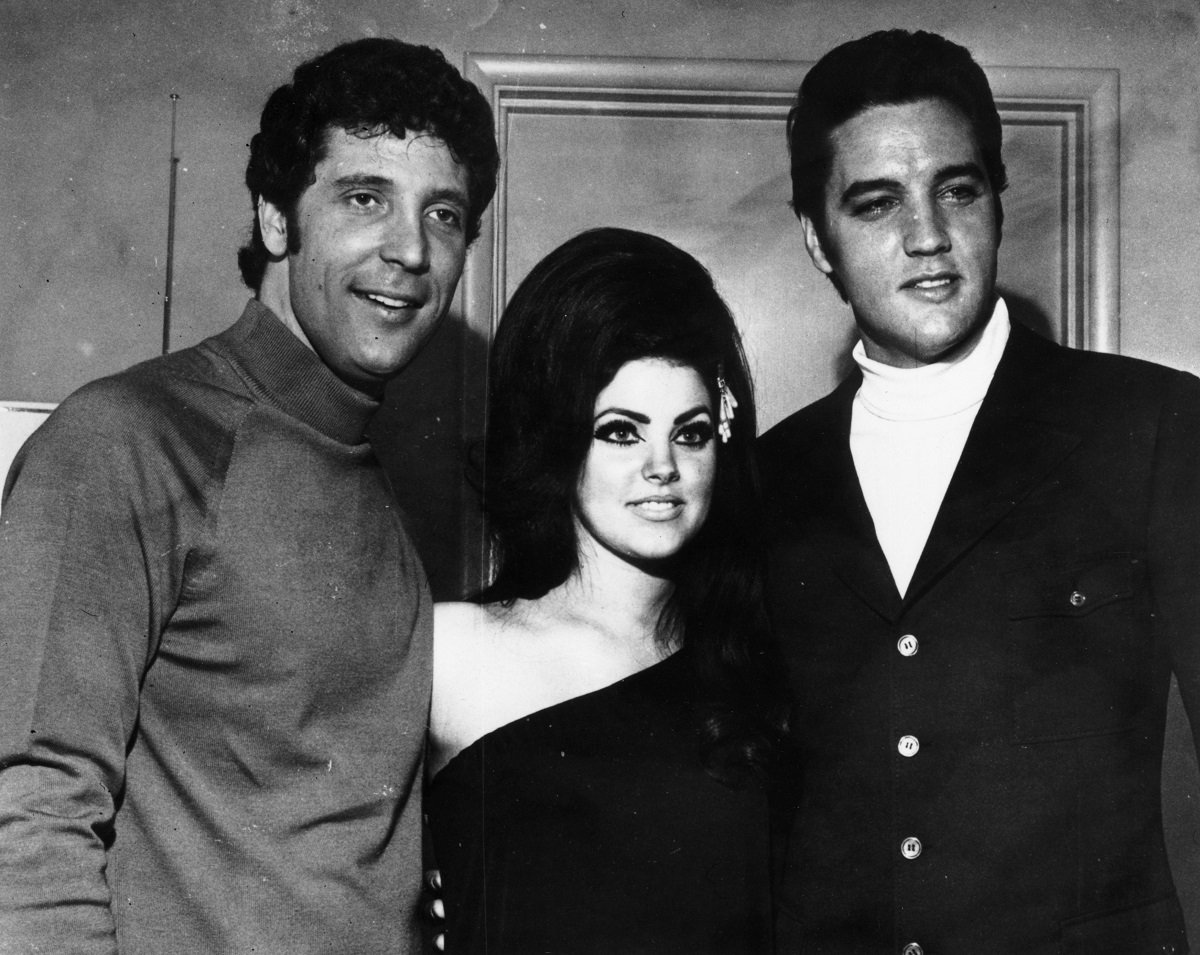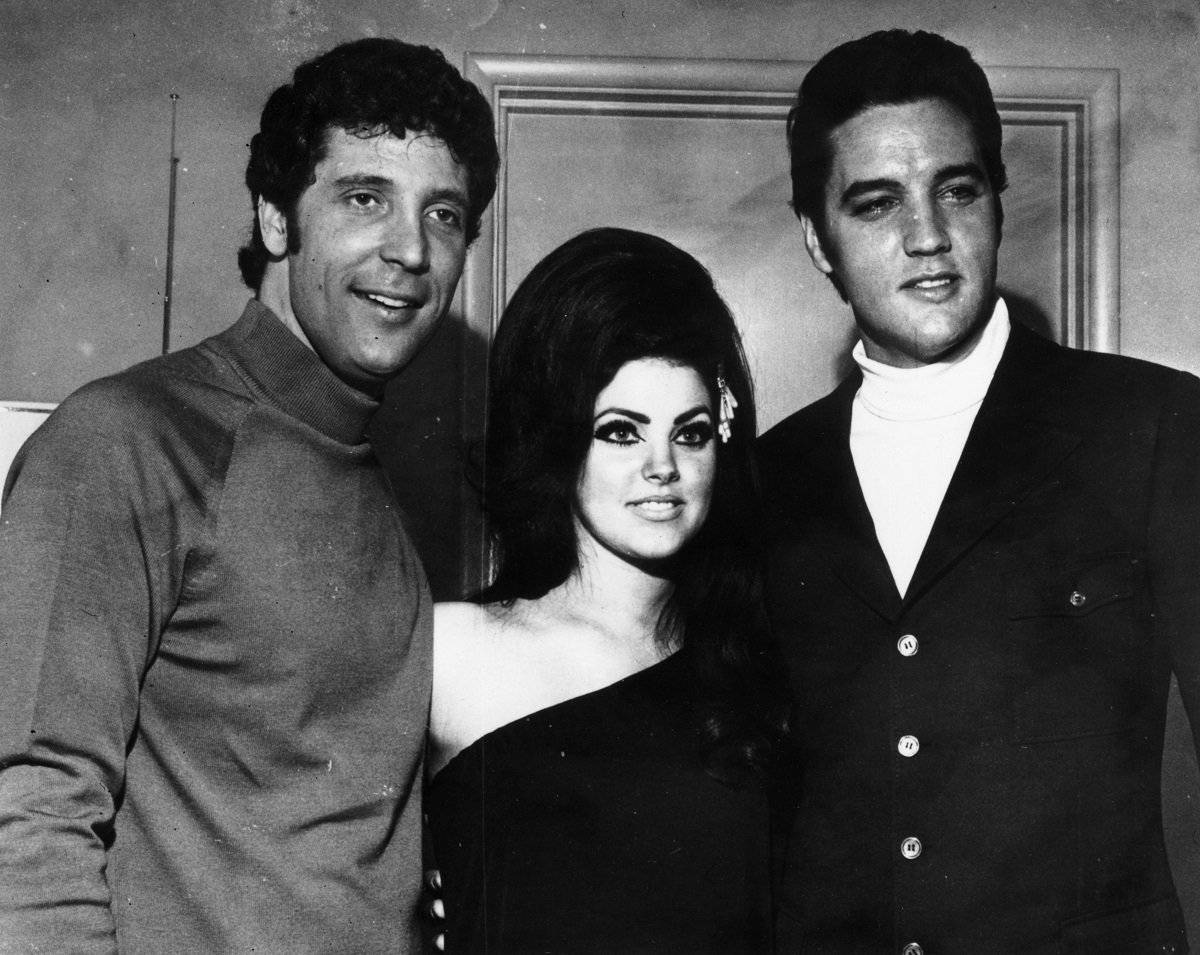 Priscilla claimed Elvis sometimes got overly competitive with her
After Priscilla moved in at Graceland, she and Elvis developed many playful games and routines. Elvis and Priscilla even started having flirtatious pillow fights together.
But their playful arguments about "who hit whom the hardest," Priscilla claimed, sometimes turned "serious" – especially when they were using substances, like diet pills.
After taking "uppers" one evening, Priscilla wrote in Elvis and Me, the couple started play-wrestling as usual. With her adrenaline pumping, she started to throw pillows at her boyfriend as he ducked. She threw another, and then another, before one finally hit him square in the face.
This time, Priscilla claimed, Elvis's eyes "flashed with anger."
"'Godd*mn it!' he snapped," she wrote of what he started yelling at her. "'Not so rough. I don't want to play with a god*mn man.'"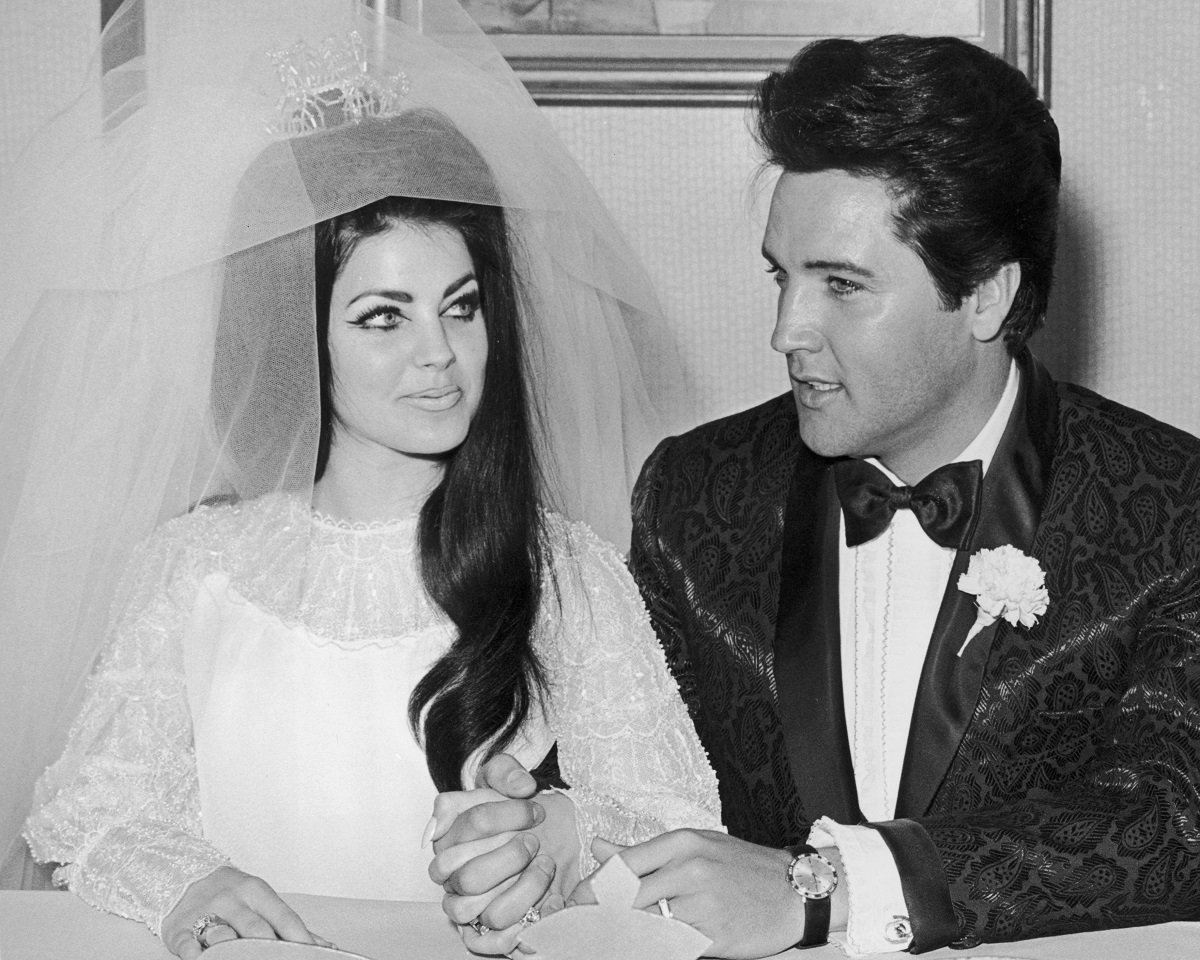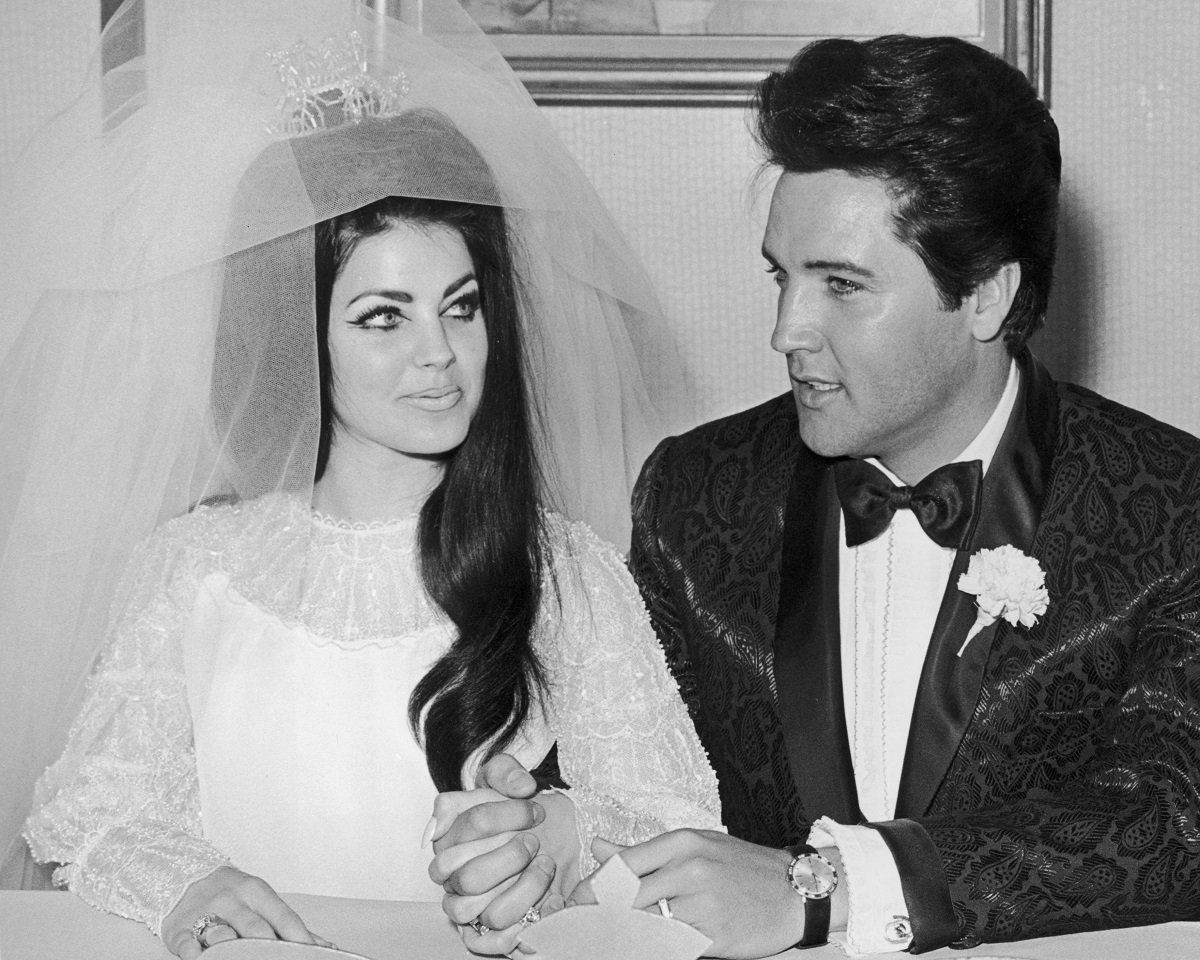 She alleged that Elvis accidentally hit her during a pillow fight
Then, Priscilla claimed, things took a turn for the worse.
"He grabbed my arm, throwing me on the bed," Priscilla alleged in Elvis and Me, "and while demonstrating how hard I had thrown the pillows, he accidentally hit me in the eye."
Priscilla accused Elvis of hitting her on purpose, which he denied. However, she was still disturbed by his desire to "win" every game, even against his own girlfriend.
The teen hustled out of the room, slamming the door behind her as Elvis yelled again, "You're not a god*mn man."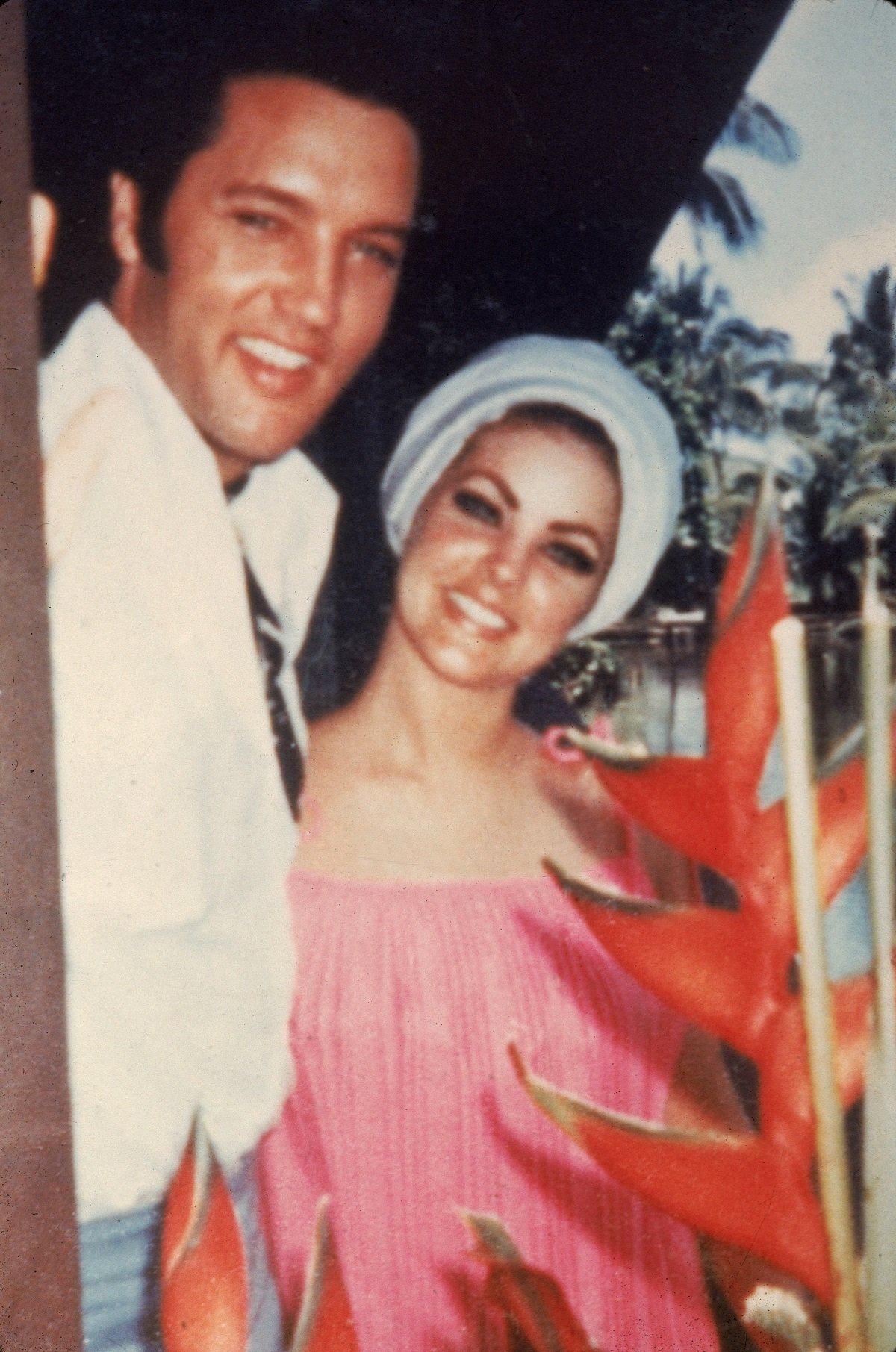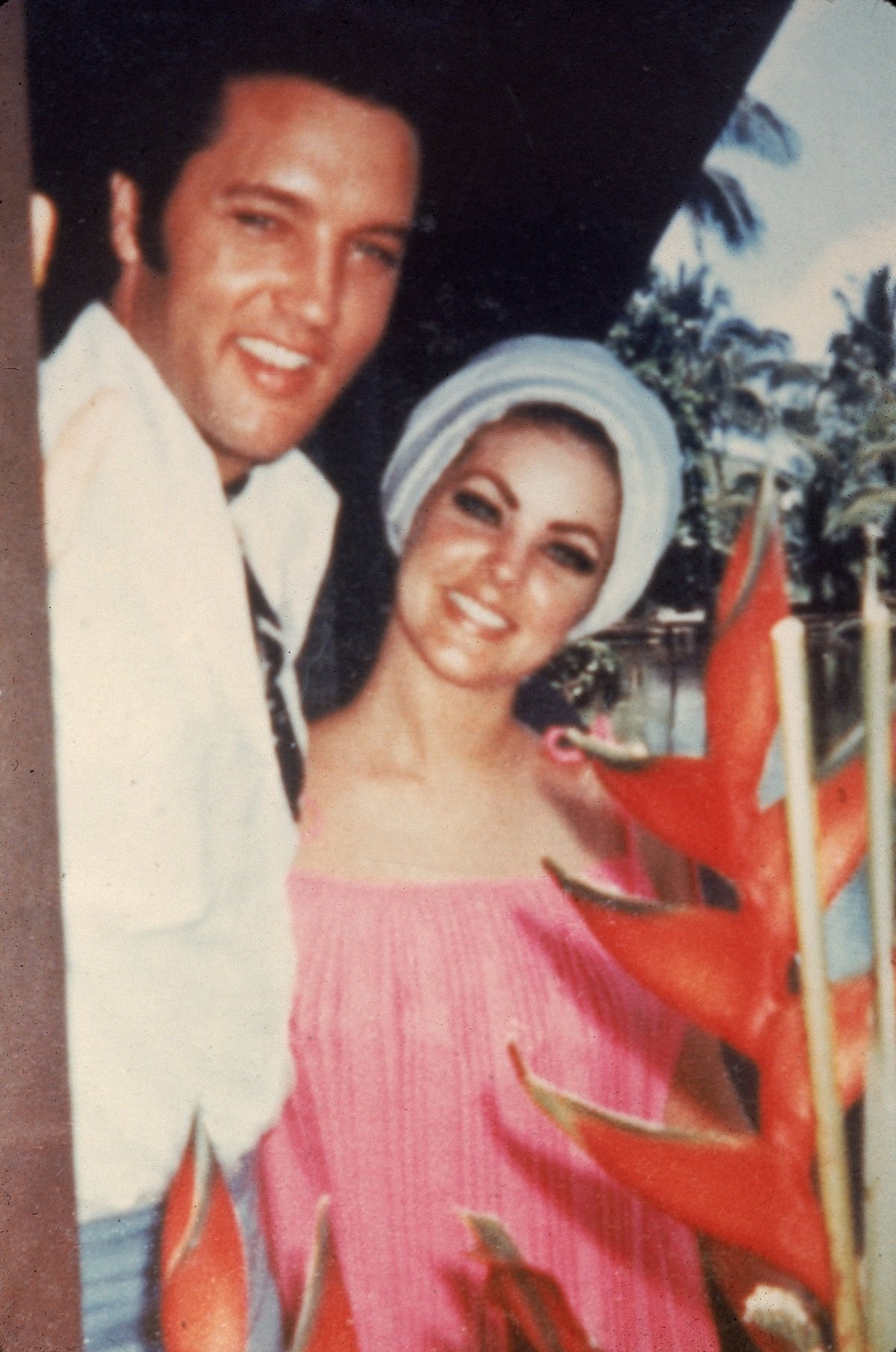 The alleged incident left Priscilla somewhat worried about the future
Later that night, Elvis and Priscilla headed to the movies with several members of the Memphis Mafia. By then, she'd allegedly developed a bruise on her arm, while she wrote that her "eye was swollen black and blue." She put a patch over it – partly, she admitted, to "make sure he felt bad."
Elvis's friends teased his young girlfriend for trying to fight him (even as a game), nicknaming her "Toughie" as a result. According to Priscilla, Elvis joked about the incident at first – telling his friends that he "had to show her who was boss" after she "got rough with him." Still, he continued to insist it was an accident.
And while Elvis apologized profusely and promised never to hurt her, Priscilla was upset about how things played out.
While Priscilla and Elvis continued to have "many wonderful happy times together," she began to wonder if he was taking excessive amounts of medication. She cut back on her own use of pills and began to worry that his substance use might be altering his behavior and making things get out of hand.