Priscilla Presley Realized a Dark Truth When She Held Elvis Presley's Hand in Divorce Court
Priscilla Presley and Elvis Presley were married from 1967-1973. Although Elvis and Priscilla enjoyed a lengthy romance after their first meeting in 1959 and shared a beloved daughter, Lisa Marie Presley, they ultimately divorced after several years of infidelity and tumult.
Priscilla and Elvis ended their marriage, but they still cared about each other to the very end. They even held hands in divorce court – which is when Priscilla realized something was very wrong with her ex-husband, she said in Elvis by the Presleys: Intimate Stories from Priscilla Presley, Lisa Marie Presley, and Other Family Members (edited by David Ritz).
Elvis and Priscilla Presley got divorced in 1973
Elvis and Priscilla tied the knot at the Aladdin Hotel in Las Vegas on May 1, 1967, before a honeymoon in Palm Springs. Their daughter, Lisa Marie, was born exactly nine months to the day after their wedding.
But over the years, Priscilla and Elvis encountered mounting problems. In addition to Elvis's ongoing infidelity and the stresses of his career and substance use, Priscilla turned to affairs of her own. Ultimately, they divorced in Santa Monica on Oct. 9, 1973.
According to Priscilla in Elvis by the Presleys, Elvis's prescription pill use ramped up as their separation and divorce process dragged on. Additionally, Elvis's grueling schedule of live tours was so demanding that he began to rely on prescription drugs more heavily to get through each night.
"His struggle to sleep, a lifelong dilemma, was gravely exacerbated," Priscilla claimed. "His dependence on pills – to chase away his blues or just give him the energy to make it through the day – became more extreme."
While Priscilla admitted that she should have seen trouble brewing for Elvis, she was distracted by her newfound independence and the duties involved in caring for little Lisa Marie.
"Because I was concentrating on my own life and the life of my young daughter, I may have missed some of the warning signs," Priscilla said. "That is, until the day of our divorce."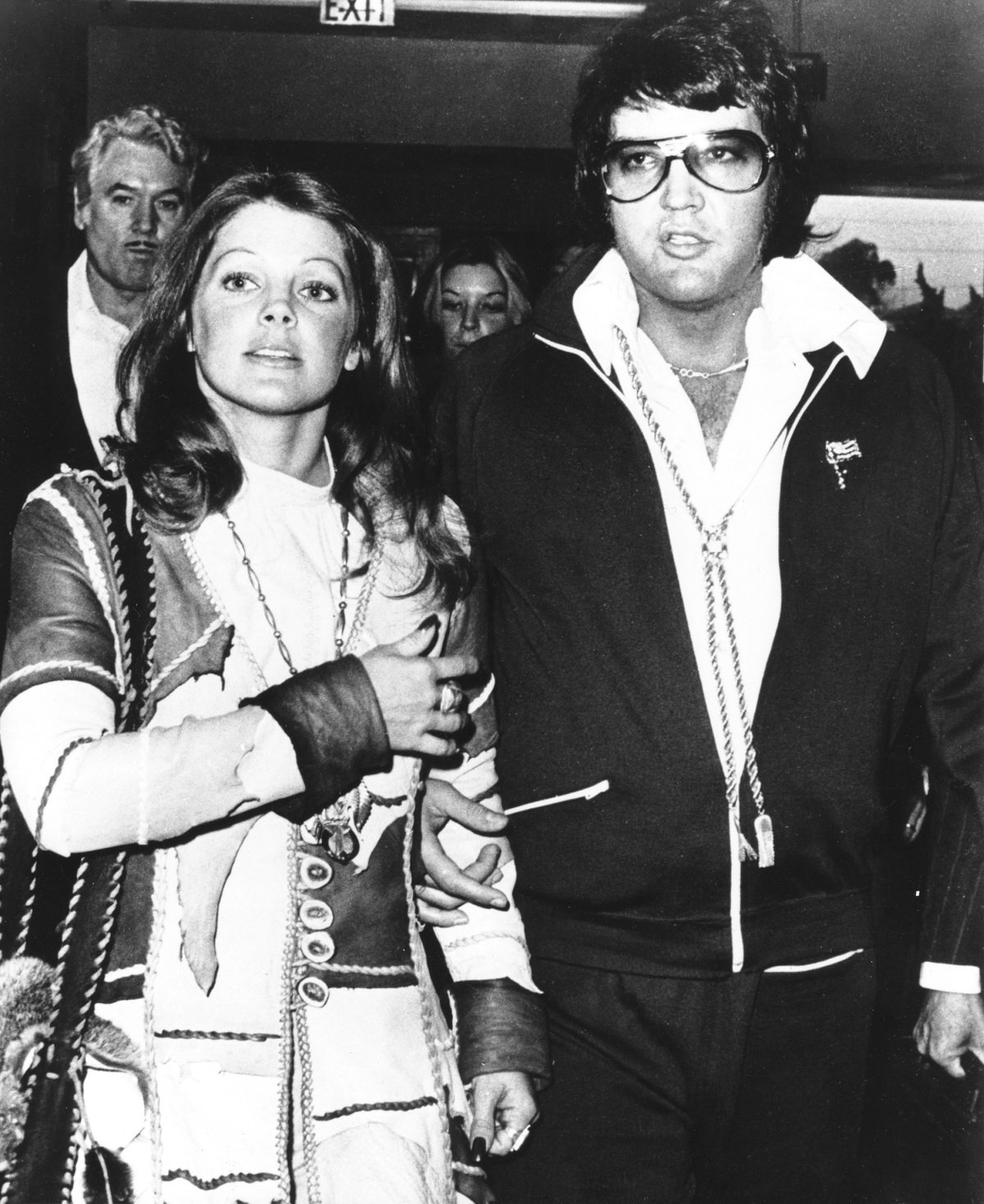 Elvis's ex-wife said their divorce proceedings were 'amazing'
Surprisingly, Elvis and Priscilla's day in divorce court was "amazing" – at least according to Elvis's ex-wife.
"Amazing, I believe, because as we sat in the judge's chambers and signed the final decree, we held hands," she said in Elvis by the Presleys. "It was as though we were an old married couple rather than about-to-be divorced adversaries."
Elvis was "tender and sweet" with his ex-wife that day. There was no remaining hostility or bitterness between them. In fact, Elvis softly sang Dolly Parton's "I Will Always Love You" to Priscilla as they exited the courtroom.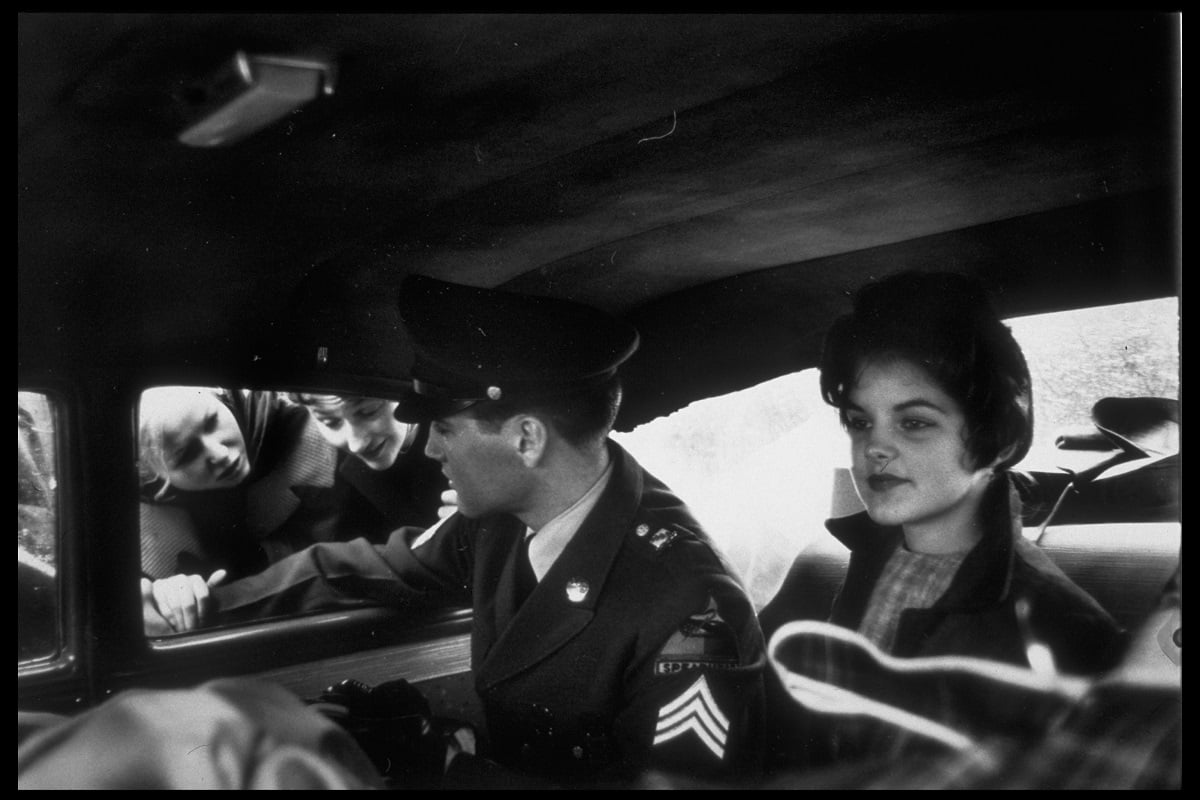 Priscilla Presley noticed that Elvis's hand was swollen when she held it in divorce court
Although Priscilla and Elvis were both comforted by the familiar act of holding hands with each other – even as they were ending their marriage – it was then that Priscilla realized Elvis's health might truly be failing.
As their hands touched, she could immediately sense that something was amiss. They'd held hands countless times over the years, of course. Suddenly, the hand she'd touched so often didn't seem so familiar.
"As Elvis's fingers touched mine, I grew alarmed," Priscilla revealed. "His hands, always smooth, were puffy, swollen. I knew something was different; something was wrong. I could see it in his eyes, I could feel it in his hands."
It was precisely at that moment that Priscilla came to a stark, painful realization about Elvis's poor health and escalating drug use. Tragically, she was right. Elvis's health and well-being continued to decline steadily until his untimely death just four years later, in 1977. He was only 42 years old.