Priscilla Presley Said Elvis Presley Once Slapped Her for This Shocking Reason
Priscilla Presley began dating Elvis Presley in the 1950s. After the singer courted her for eight years, they married in 1967. Although the couple got divorced in 1973, Priscilla has often opened up about her romance and life with Elvis.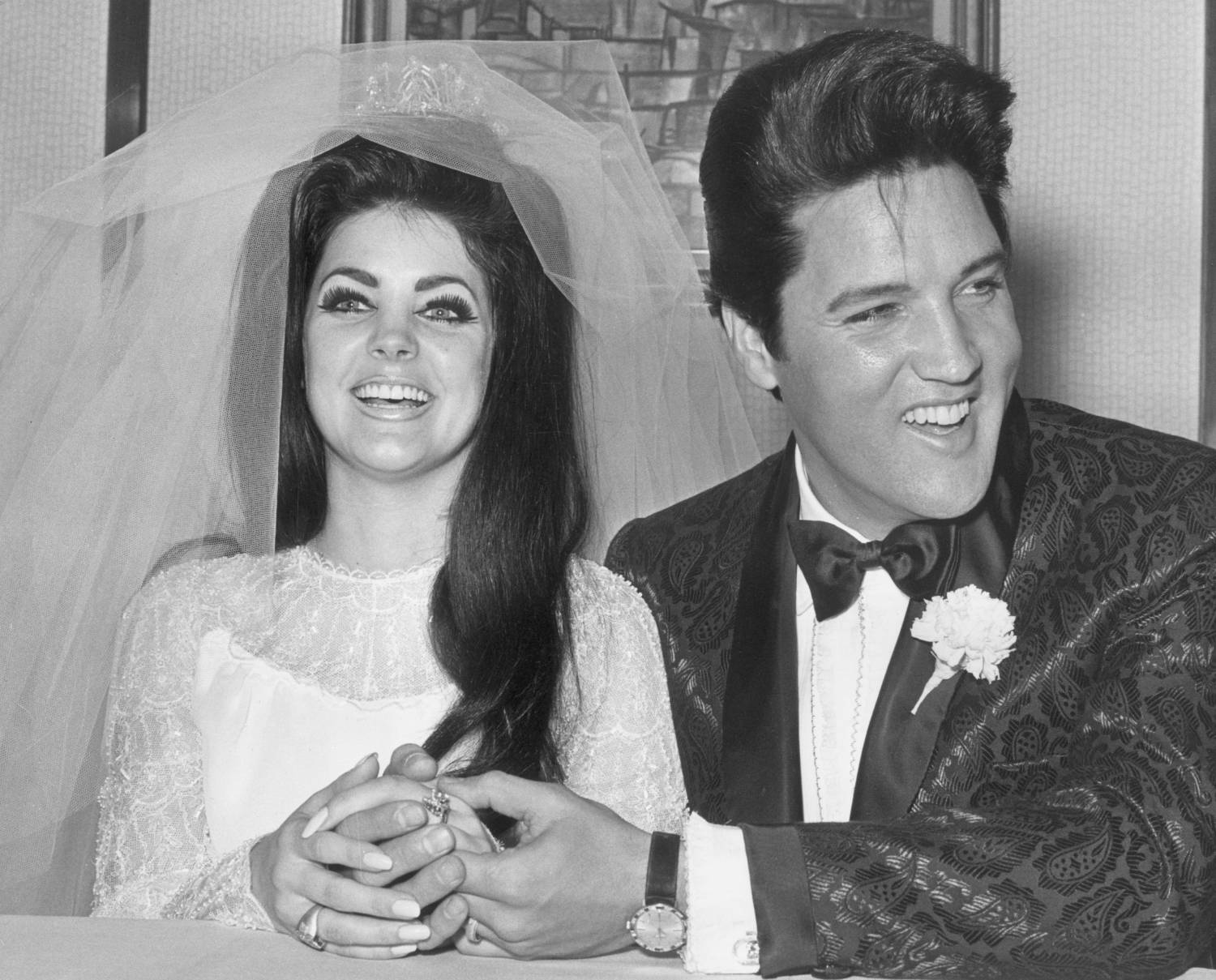 In 2015, Priscilla shared some of the troubling times she experienced with Elvis. 
Priscilla Presley was 14-years-old when she moved in with Elvis Presley
Priscilla first met Elvis when her stepfather got stationed in Germany in 1959. Elvis was already there during his Army career. After a friend saw Priscilla at a local hangout, he invited her to meet Elvis. The pair then connected at Elvis' home that he shared with his father, Vernon. 
After they met for the first time, Priscilla and Elvis communicated on the phone and in letters. Elvis, who was 24-years-old then, eventually left Germany to continue his music career. Priscilla also returned to her life as a 14-year-old high school student. 
Eventually, Elvis asked Priscilla's family to allow her to live with him in Memphis. He ensured them that Priscilla would finish high school while she stayed at his home. Although they lived in the same house for multiple years, Priscilla claimed in her book, Elvis and Me, that she never had sex with him until after their wedding in 1967. 
Priscilla Presley said Elvis Presley once slapped her on the forehead to avoid 'wrinkles'
Once she received permission from her parents to cohabitate with Elvis, Priscilla told The Guardian that she noticed his controlling behavior. Initially, Priscilla didn't see Elvis' actions as anything out of the ordinary. 
"At that time, I just liked that he was paying attention to me," Priscilla admitted.  "He was very opinionated on what he wanted: 'I don't like you in that color. Brown isn't good for you. Green looks horrible; it's a dull color with no spark to it.' I was a young kid, 16-years-old, so I thought: 'Oh, OK!' It wasn't until I got a little older that I started developing things that I liked."
In addition to controlling what she wore, Priscilla said Elvis tried to make her appear as young as possible. Although Priscilla was a teenager during the early stages of their relationship, she said Elvis worried about her having wrinkled skin. 
"I remember sitting down doing my homework," she said. "And when I would look up at him, he would slap me on my forehead and say: 'Don't do that, it gives you wrinkles on your forehead.' I didn't even think about wrinkles back then!"
Priscilla Presley believed she and Elvis Presley had a 'loving relationship'
While Elvis and Priscilla had a long courtship, their marriage dissolved after only six years. Elvis gained a reputation in Hollywood for allegedly having extramarital affairs. During that time, Priscilla mostly stayed in Memphis with the couple's daughter, Lisa Marie Presley. In her book, Priscilla also recounted Elvis being violent toward her throughout the marriage. On one occasion, Priscilla claimed that Elvis forced her to have sex with him after he suspected she had an affair. 
Priscilla said in her interview with The Guardian that she didn't want to discuss the details of her memoir publicly to preserve Elvis' legacy. 
"I don't want to bring something up that's gonna … just tell them to read the book!" Priscilla said of Elvis's alleged abuse. "Elvis and I had a truly loving relationship; I have to say. I'm not going to taint it in any way. I was honest in my book, but people go further; they try and pick out things that make it bigger and complicated."
How to get help: In the U.S., call the RAINN National Sexual Assault Telephone Hotline at 1-800-656-4673 to connect with a trained staff member from a sexual assault service provider in your area.