Priscilla Presley Said 'Little House on the Prairie' Star Michael Landon Was 'Distant' and 'in Conflict' When They Starred in a 1980s Film Together
Throughout his career, Little House on the Prairie star Michael Landon became known for his TV movies. In addition to writing two movies about his popular 1870s series, Landon also worked on films on hiatus. 
In 1982, Landon co-starred in a movie with Priscilla Presley. Presley shared via Twitter what it was like working with Landon.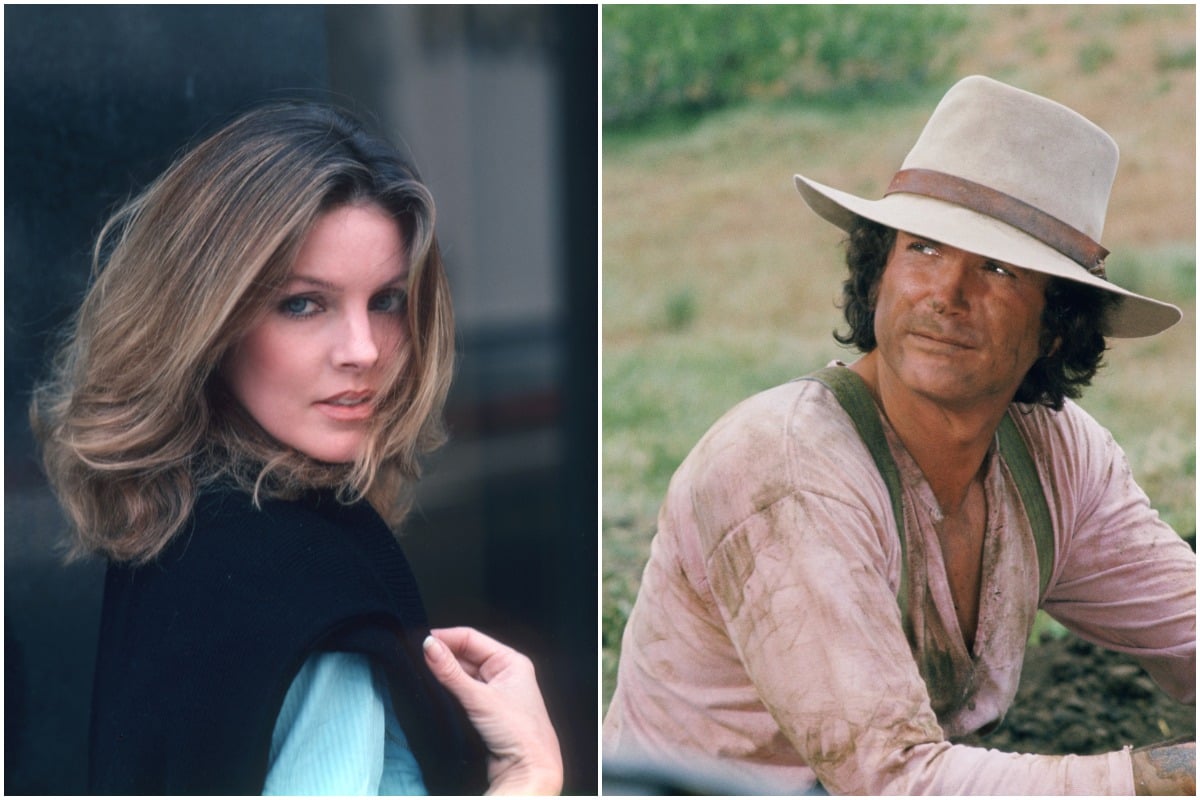 Priscilla Presley started acting after Elvis Presley died
Presley is most known for being the only wife of singer Elvis Presley. The couple married in 1967 after an eight-year courtship. Elvis met his bride when she was 14, and he was 24. In Presley's memoir, Elvis and Me, she described the King of Rock and Roll as "controlling." Some of his alleged actions included telling her what to wear in public. She also claimed that he would be mentally and physically abusive at times. During their relationship, Elvis also reportedly had multiple affairs with celebrities like Ann-Margret. 
After six years of marriage and the birth of their daughter, Lisa Marie Presley, the couple divorced. Four years later, Elvis died of a heart attack in 1977. Following his death, Presley maintained Graceland. Express reported that she also started acting and received an offer to be in Charlie's Angels, but turned it down. 
In 1982, Presley spoke to People about stepping out of Elvis' shadow. At the time, she was working on her movie with Landon, called Love Is Forever. She played the woman who taught Landon's character, real-life journalist-adventurer John Everingham, how to dive. Presley gushed about working on the film and felt empowered to be doing something by herself. 
"I'm willing to challenge the world now," she said. "This movie has given me such an experience." 
Why Priscilla Presley said Michael Landon was 'distant' 
When Presley and Landon started working together, he already had several successful movies under his belt. In addition to playing Charles "Pa" Ingalls on Little House on the Prairie, Landon also had a starring role in Bonanza. Landon also worked behind the scenes on Little House on the Prairie as the show's executive producer. 
Because Landon called the shots for his show, Presley said he and Love Is Forever producer, and director Hall Bartlett clashed. In 2017, Presley responded to a fan's tweet and shared that Landon and Bartlett's arguments didn't make for a peaceful setting. 
"Although Michael was very nice, the relationship was distant, as he was in conflict with the director and kept mostly to himself or with the crew who worked on the film," Presley said. 
Michael Landon allegedly mocked Priscilla Presley during filming
Bartlett shared with People that he didn't expect Landon to behave the way he did while filming Love Is Forever. During the interview, the director stated that Landon was the "biggest liar I've ever met in the picture business." He also claimed that Landon used "vulgar language" and "mocked" Presley for fixing her hair at work. 
Landon denied trying to take over Bartlett's production. However, the late actor did admit that he preferred to work on projects by himself. Presley tweeted that they resolved the issue when the movie ended.
"During the after-party,  Michael came over to me and apologized for his behavior," she wrote.