'Prisoners of the Ghostland': Nicolas Cage Said This Was The "Wildest" Movie He Ever Made
Nicolas Cage is the lead actor in plenty of seriously over-the-top movies. Considering the 57-year-old features in well over 100 films, this may come as no surprise. His performances range from critically acclaimed dramas to some pretty ridiculous theatrical flops. However, his latest picture may be his most ludicrously entertaining one yet.
In fact, Cage has called Prisoners of the Ghostland the wildest film he has ever made. The studio even used his words as a quote on the movie's poster, which is probably the first time in cinema history that has ever happened.
'Prisoners of the Ghostland' is a Japanese kabuki film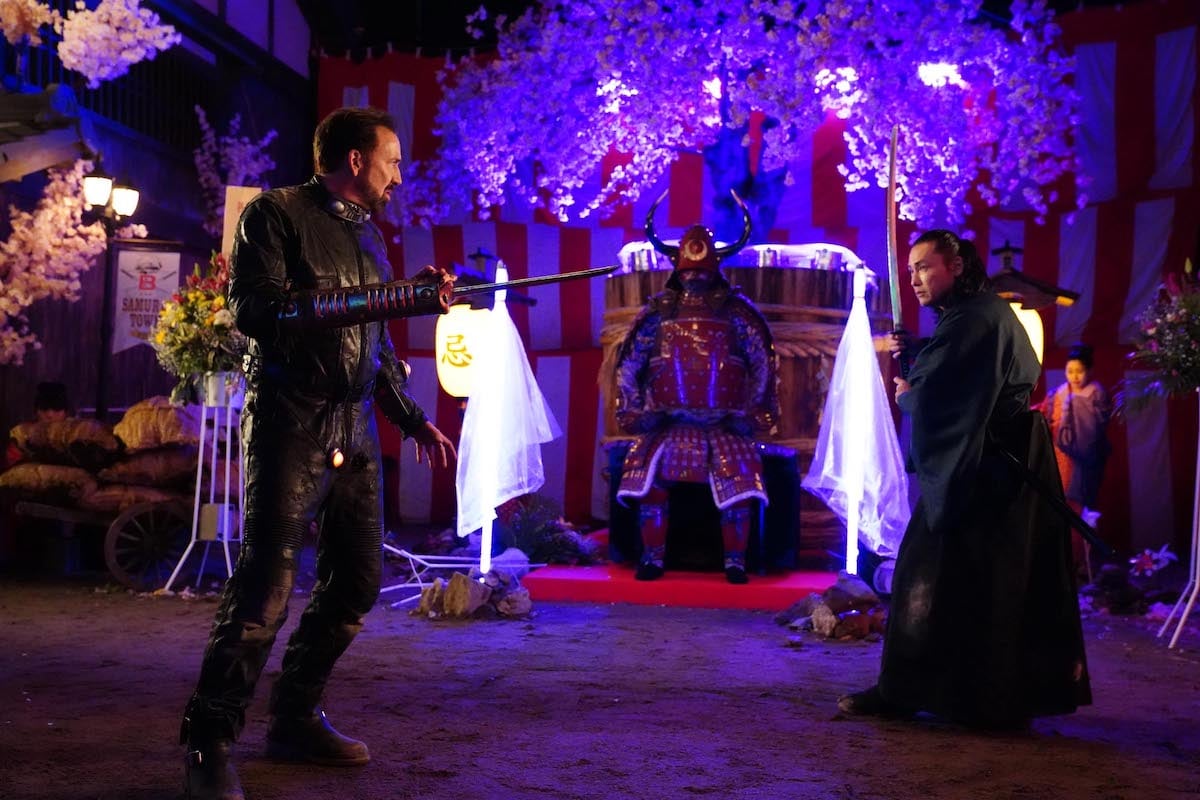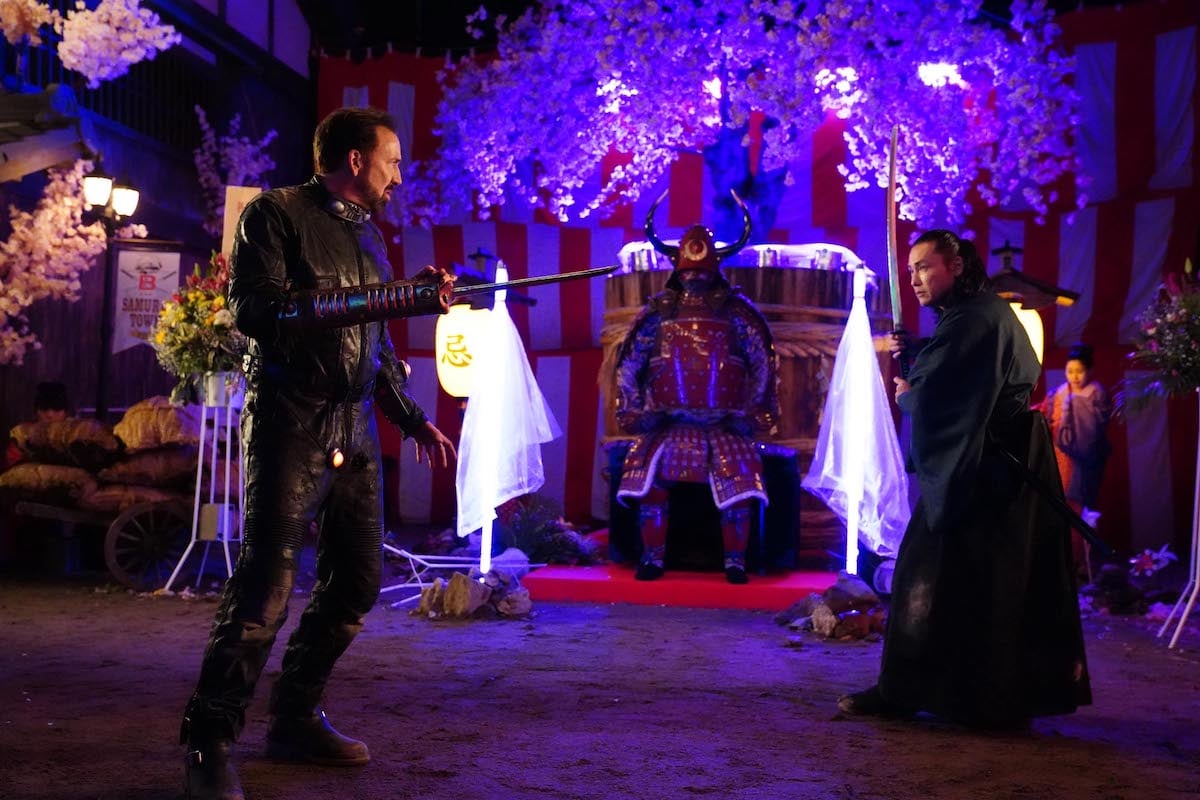 Prisoners of the Ghostland is a film in the genre of Japanese kabuki. Kabuki is a style of classical theater that is popular in Japan. It incorporates highly elaborate costumes and a dynamic style of acting.
"For me, this is more a visually artistic film than being wild, and making something wild wasn't the intention. I wanted to bring beautiful art somehow," director Sion Sono told Bloody Disgusting. "When we were shooting in Mexico, my idea was to create the classic Western style. But since it changed to Japan for the locations, I decided to make something extreme and extremely colorful. That was my decision."
The neo-noir Western action is about a robber who escapes from jail. He is sent on a mission to find and recover the Governor's adoptive granddaughter and bring her back to Samurai Town. However, in order to do this, he has to cross a post-apocalyptic netherworld called Ghostland, where things eventually take a wild turn. 
"My intention was that I wanted to have something impressive, in terms of the visual image of the film itself, more than the details of the story," Sono said. "So, I almost feel like I tried to create an amusement park or something like that. The visuals were more important this time."
Nicolas Cage says this is the wildest movie he ever made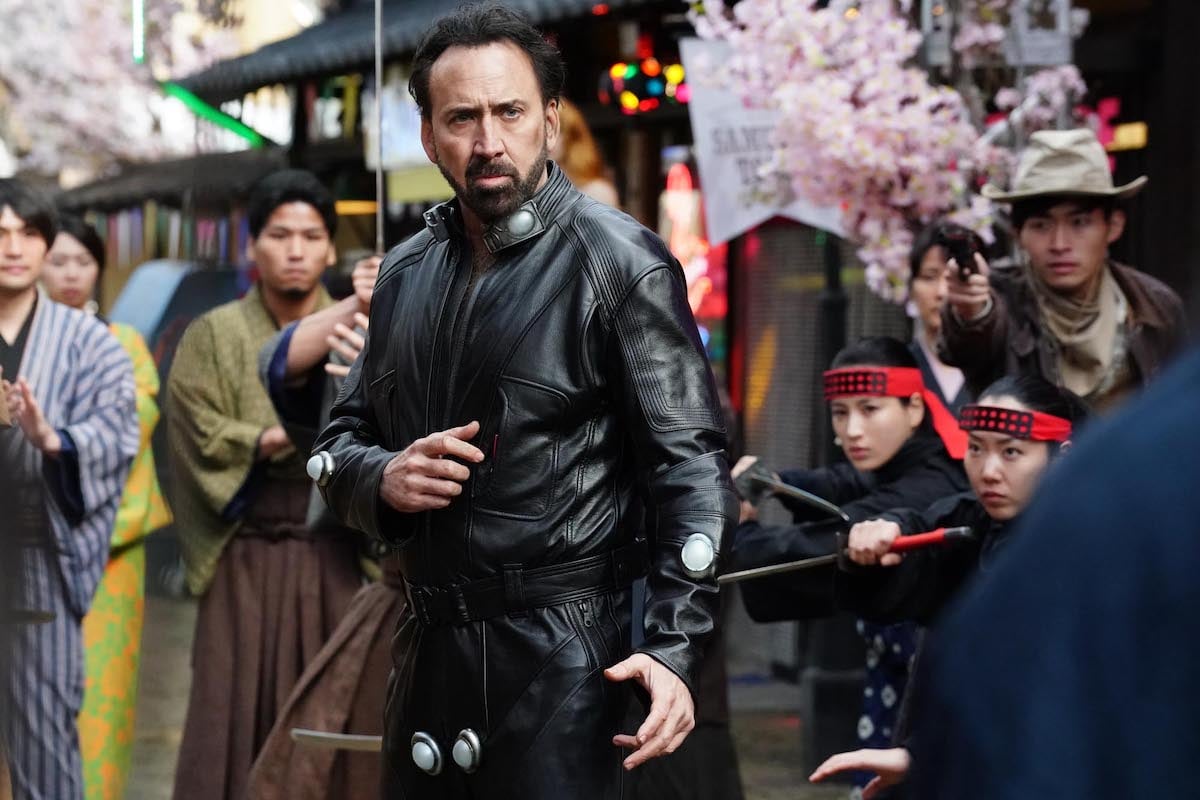 If you can believe it, Cage actually said that Prisoners of the Ghostland is the wildest film he has ever made. That is a bold statement coming from a man who was in Mandy and Deadfall, a film that scores 0% on Rotten Tomatoes.
"I had read the script, and I met with [director] Sion Sono, we didn't even make the movie yet," the Leaving Las Vegas star told Yahoo! entertainment. "I said it in a magazine: This is gonna be the wildest script I've ever made. And that transmogrified into 'the wildest movie I ever made.' And I stand by that."
Without getting into too much detail, the movie is extremely gruesome and outrageous. It encompasses roughly four different kinds of genres in one picture and features some rather inappropriate scenes. 
"Sono leans most heavily into the nonsense component with Prisoners of the Ghostland, a movie where incoherence is currency, possibly a virtue. It takes the director's nutty vision — the movie's art-directed within an inch of oblivion — to out-crazy his star, which is a mighty task indeed," critic John Serba wrote for Decider. "It features no less than: melancholy prostitutes, savage zombies, dirty moppets, slashy samurai, trigger-happy cowboys, the piteous and oppressed citizenry of apocalyptic badlands, trash scavengers, and an earnest preacher, with Cage Man mixed into the brew. "
Where can you watch 'Prisoners of the Ghostland'?
Prisoners of the Ghostland had its world premiere at the 2021 Sundance Film Festival in Park City, Utah. It was released in theaters and on video on demand on September 17.