'Private Practice' Is More Realistic Than 'Grey's Anatomy'
Although the Grey's Anatomy spinoff, Private Practice, is no longer airing, fans still stream the medical drama. When Addison Montgomery Forbes (Kate Walsh) left Grey Sloan Memorial Hospital to work at Oceanside Wellness, some viewers were distraught.
Ultimately, fans were happy to see the relationships develop between Addison and the other medical professionals. Even Amelia Shepherd (Caterina Scorsone) joined the series from Grey's Anatomy. However, viewers have mixed feelings about which show is "more realistic to life."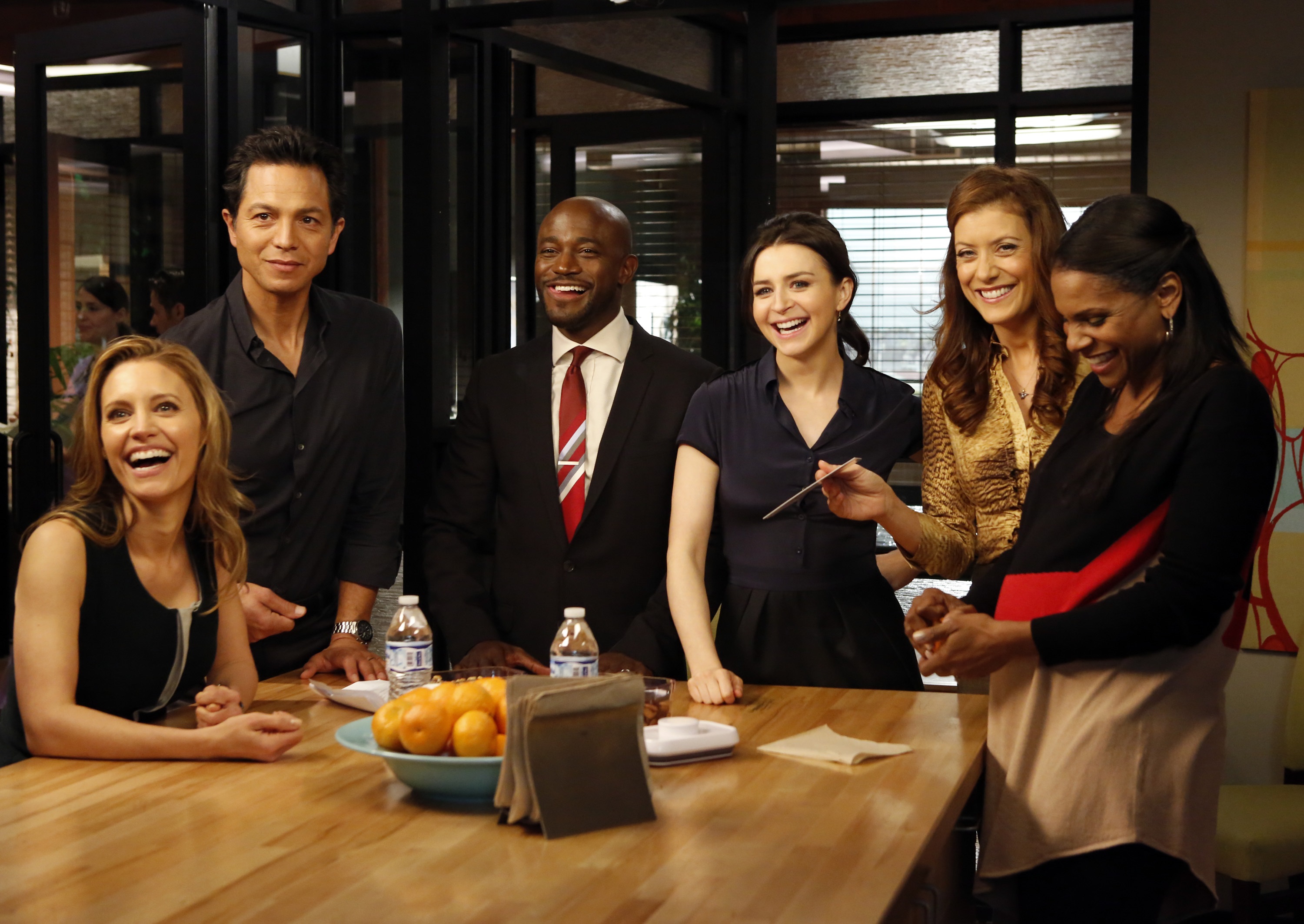 'Private Practice's cast was a spin off from 'Grey's Anatomy'
When Private Practice began airing in 2007, it was centered around the medical professionals at Oceanside Wellness, specifically Addison. While Grey's Anatomy had an ensemble cast at a hospital, Private Practice had a smaller group of actors who worked together. At the small practice, the doctors could spend more time with their patients and call on each other to help.
The small office's idea was that a patient could find an alternative approach to their health and wellness. Both medical dramas tackled medical dilemmas that might encourage discussion over what decision was best for the patient.
Many of the Oceanside Wellness cases caused tension between the doctors, such as a patient seeking an abortion and the sex reassignment of a newborn. 
'Grey's Anatomy' didn't show medical dilemmas well
Some fans pointed out that Private Practice showed varied opinions of ethical and medical dilemmas while Grey's Anatomy did not. 
"In my opinion, [Private Practice] talks about issues in a better way than Grey's Anatomy because it takes on a debate form," one fan wrote on Reddit.
The viewer added that the spinoff series allowed those watching at home to form their own opinions. However, Grey's Anatomy often only portrays one side of a dilemma.
"I think that Private Practice is more realistic to life and situations you may find yourself in where people disagree," the fan continued.
Several other viewers agreed that Private Practice always showed all sides of a medical dilemma or ethical issue. The characters on the show often disagreed about what was right or wrong. Fans believe the series helped them to develop their own opinions on the issues.
'Private Practice' had several plot holes that bothered fans
While Private Practice portrayed ethical dilemmas well, fans believe many major plot holes didn't add up. Violet Turner (Amy Brenneman) and Sheldon Wallace (Brian Benben) are psychiatrists on the series. However, one viewer pointed out that the medical drama often referred to them as therapists. The professionals rarely prescribed medications and acted more like clinical psychologists than psychiatrists. 
"I've been bothered by Sam's sudden cardiothoracic career many times, as well as Charlotte's being oddly present during multiple surgeries," another viewer wrote on Reddit.
Another plot hole included Sam Bennett (Taye Diggs) venturing into cardiothoracic surgery after working as a doctor of internal medicine. Plus, it was hard to believe that Charlotte King (KaDee Strickland) was the chief of staff at the local hospital when she was always showing up in the ER. Fans have mixed feelings about medicine in Private Practice. However, they do like how the show portrays multiple viewpoints of ethical and moral dilemmas.