Priyanka Chopra Admits She Hasn't Seen This Iconic Jonas Brothers' Movie
Over the course of their marriage, Priyanka Chopra and Nick Jonas have gotten to know a lot about each other.
Since they didn't know much about the other's early life—especially their careers—before tying the knot, the couple has made learning every little fact about each other a main priority in their marriage.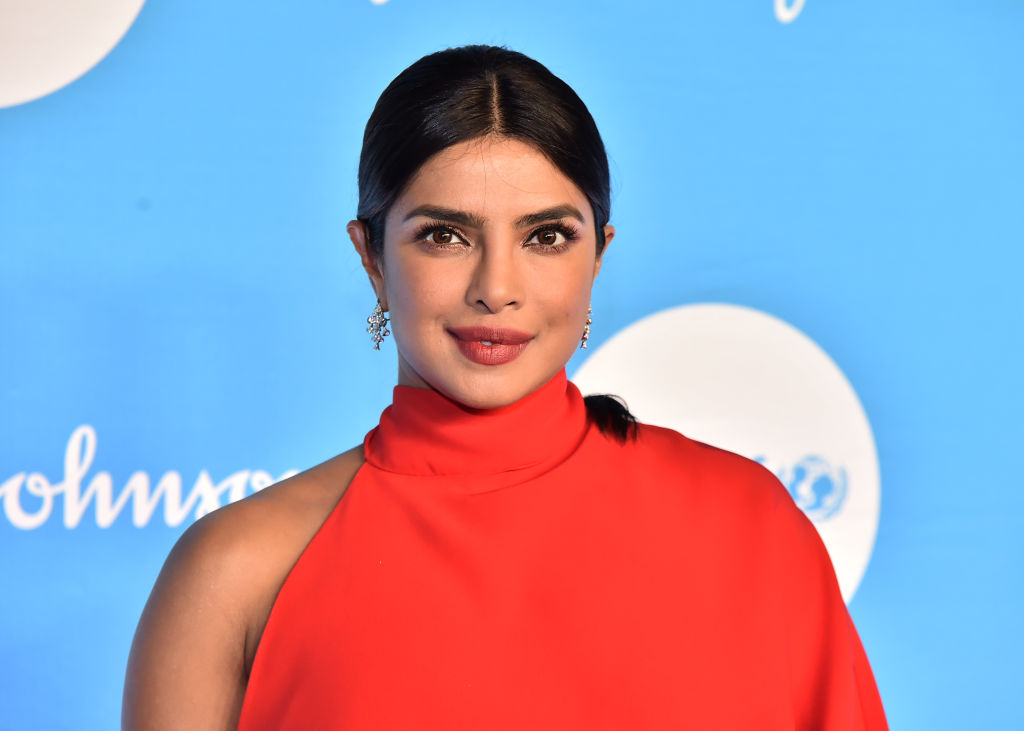 Chopra really wants to see Jonas in this Disney Channel classic
Since exchanging nuptials in December 2018, Chopra has witnessed many of Nick Jonas' incredible talents.
From watching him showcase his amazing vocals night after night at various concert venues to seeing him in action on the big screen, the Quantico star can definitely attest to how talented her husband really is.
Though she has gotten to see Jonas showcase his many talents over the last few years, there's one thing about the singer Chopra has yet to witness: his early days as an actor.
During a recent interview with Harper's Bazaar, the actress revealed that she hasn't had the chance to see Jonas' Disney film, Camp Rock, but intends to watch it very soon.
"We get movie screeners sent to us, so we host a lot of movie nights," Chopra explained. "I hate watching movies I'm in; all I see are the faults. But I'm happy to watch Nick's. I've never seen Camp Rock, and everyone makes fun of me about that, so maybe soon we'll have a Camp Rock viewing party. I bet it will be great."
Camp Rock is a Disney Channel Original movie Jonas and his famous brothers starred in with Demi Lovato back in 2008.
The film centered around Lovato's character, Mitchie, a young aspiring singer who heads to Camp Rock for the summer. There, she meets Joe Jonas' character, Shane, and his band Connect 3 (played by Nick and Kevin).
Mitchie and Shane strike up a close friendship that soon turns romantic and eventually solidify their love during the big music competition at the end, better known as the Final Jam.
Chopra and Jonas are still learning about each other's early careers
Though Nick Jonas' role was pretty minor in the 2008 DCOM, he steals the show in its 2010 sequel Camp Rock 2: The Final Jam. He even gets his own solo song "Introducing Me," which he sings in an attempt to catch the attention of his love interest Dana (played by Chloe Bridges!).
These DCOMs were major staples in Disney Channel history and honestly, we're a little shocked Chopra has yet to watch her hubby's very first small screen films.
Though we would have expected Chopra to have seen these films by now, the actress explains that she's still getting to know Jonas and is working toward seeing his early acting skills.
"Nick and I didn't really know that much about each other's careers before we came into each other's lives," Priyanka explained in the same interview. "So we used to do a show-and-tell at night where it would be like, 'This is my first song!' or 'This is my first movie!' or 'This is the first song I wrote myself,' things like that. And actually that's how we're still getting to know each other."
We really hope this show-and-tell night happens sooner rather than later so Chopra can finally see just how far Jonas has come as an actor!