Priyanka Chopra Has 1 Secret for Making Her Marriage With Nick Jonas Work Despite Their Age and Cultural Differences
When Priyanka Chopra and Nick Jonas got married in late 2018, many onlookers could not help but point out all the differences between them. They have a big age gap and grew up in very different countries—Chopra is from India, while Jonas is from the United States.
However, as time went on, it became clear that these differences do not pose as much of an issue for the couple. In fact, Chopra is now sharing her secret for making her marriage work in the face of an age and cultural gap.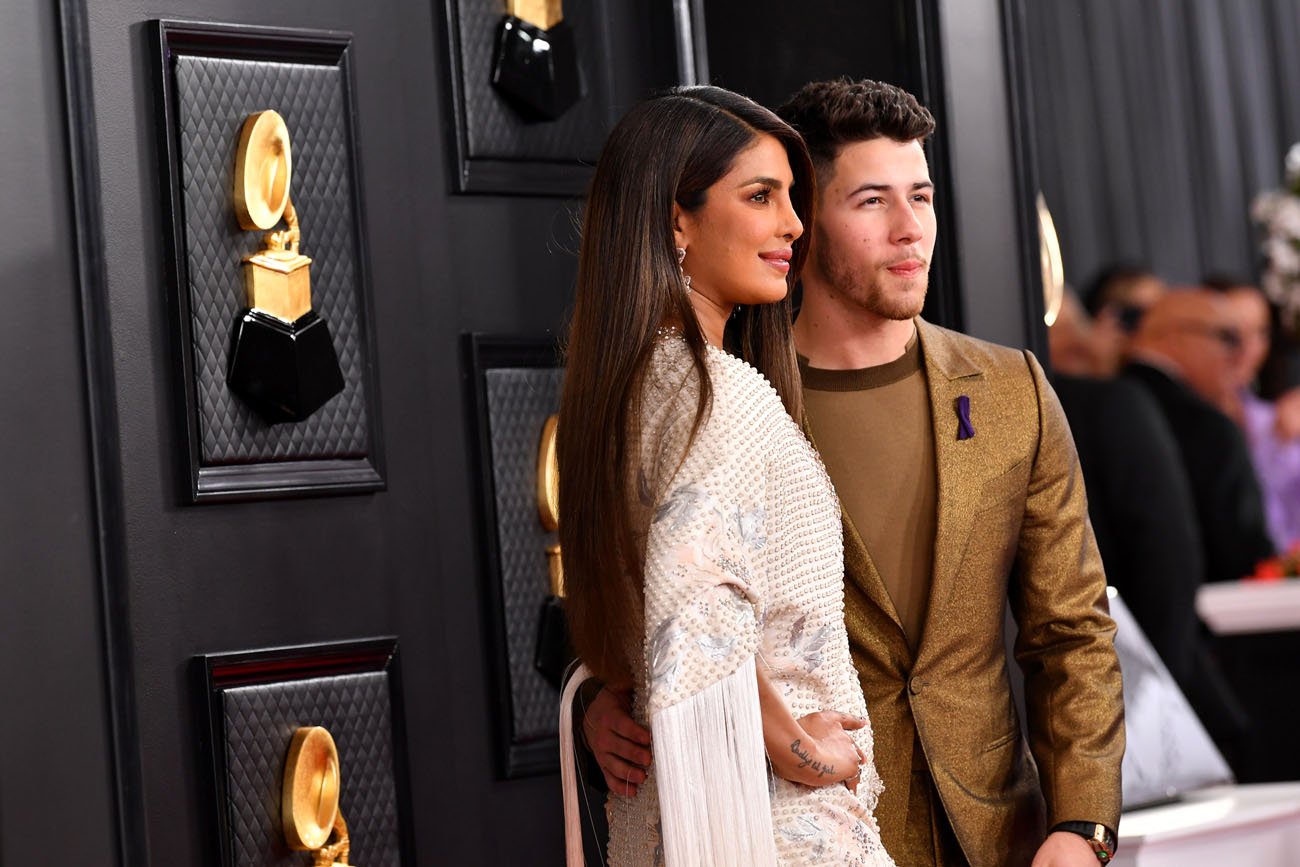 Priyanka Chopra and Nick Jonas seem different on paper
Chopra and Jonas seem like they should be quite different on paper. For one thing, Chopra was born in 1982, and Jonas was born in 1992, which means she is ten years older than him. In 2000, when she was crowned Miss World at the age of 18, Jonas was still an elementary school student.
Granted, Jonas' career did start early, and he was already performing in musicals and writing songs as a kid. However, Chopra and Jonas also had different career paths. Chopra started acting after her Miss World victory and became one of the top Bollywood stars of her generation. Meanwhile, Jonas and his brothers formed the Jonas Brothers and became a huge sensation among tween and teens in the U.S.
Chopra and Jonas grew up in different cultures as well. Chopra's family is Hindu, while Jonas' is Christian. She studied in the U.S. for a few years as a teenager, but spent much of her childhood and career in India. Jonas has toured all over the world, though he has never lived much outside of his home country.
Priyanka Chopra's secret for making her marriage work despite differences
While some people might find it hard to believe that Chopra and Jonas could maintain a relationship amid these differences, the couple is proving their critics wrong.
In a new interview with The Times, Chopra talks about this subject and shares her secret for making her marriage work. In fact, Chopra reveals that she never sees the age gap or cultural differences as a "hurdle" at all because she approaches her relationship from a different point of view.
"Nick took to India like a fish to water," she says. "But just like a normal couple, you have to understand each other's habits and what each other likes. So it's more of an adventure than trying to figure out hurdles. None of it was really that hard."
Priyanka Chopra and Nick Jonas also follow other relationship 'rules'
 Aside from being understanding of each other, Chopra and Jonas also have other relationship "rules" they try to follow.
For example, they try to have civil conversations when they disagree instead of letting their emotions take over. According to SpotboyE, Chopra shared during a film promotion that Jonas would encourage this by making her face a wall. She said, "Whenever we start arguing, he physically changes my direction and he says that talk to the wall and when you're willing to have a conversation then I'll move you back."
Chopra and Jonas also believe spending time together physically is important, so they try to not be apart for too long.
"We don't go more than two/three weeks without seeing each other," she told Tatler in a 2020 interview. "That's a rule. It's too hard otherwise, and you've got to work on the relationship to prioritize it."