Priyanka Chopra Hinted That She Was 'Expecting' With Nick Jonas 2 Months Before Shocking Baby Announcement
Priyanka Chopra and Nick Jonas shocked the world recently with an unexpected baby announcement. However, Chopra may have dropped some hints that they were 'expecting' months before.
Priyanka Chopra and Nick Jonas got married in 2018. The couple had since openly expressed their desire to have kids together, and they finally shocked fans by welcoming a baby in January 2022.
Although many people did not see this coming, looking back, it seems Chopra had hinted at it two months before the announcement came out.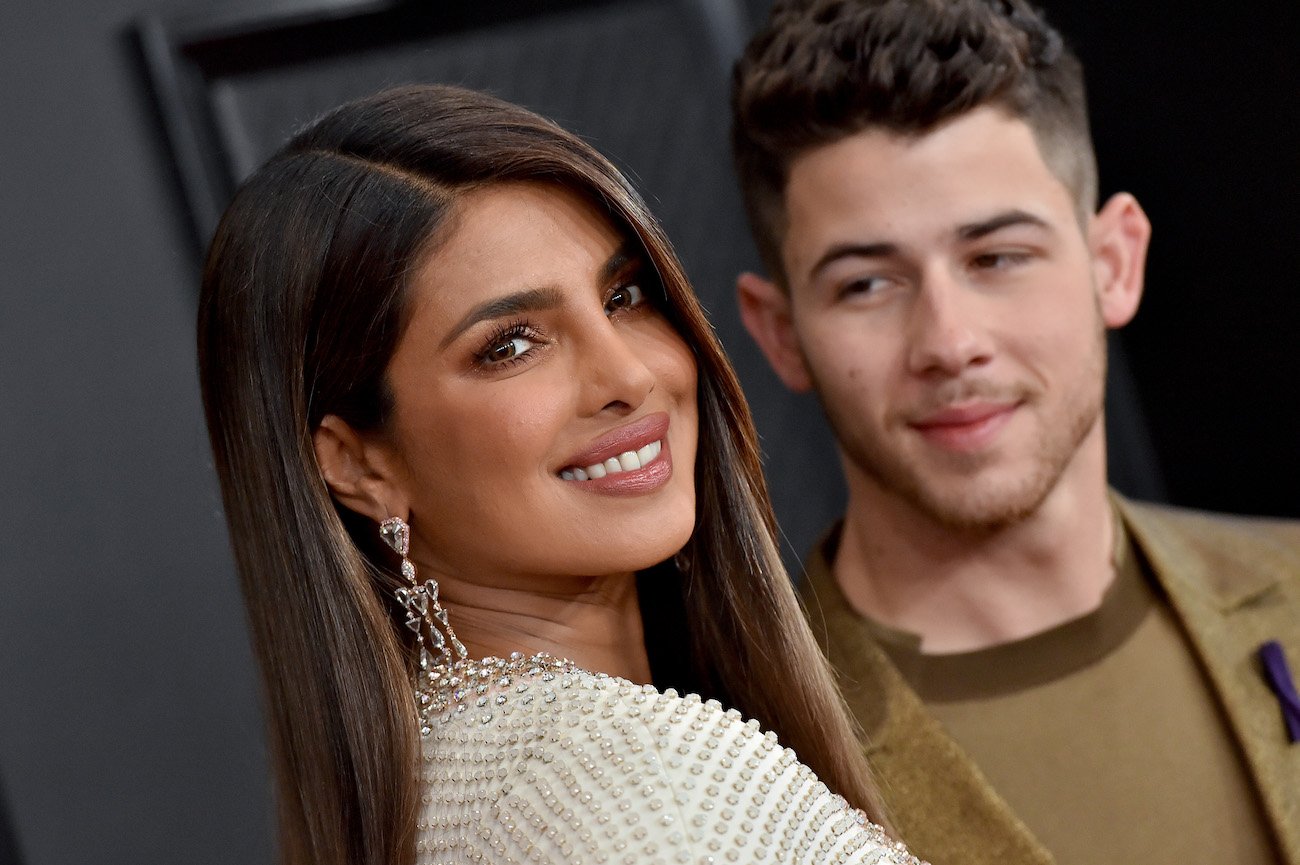 Priyanka Chopra and Nick Jonas welcomed a baby via surrogacy
On Jan. 21, Chopra and Jonas took to Instagram to share that they had welcomed a new member into their family.
"We are overjoyed to confirm that we have welcomed a baby via surrogate," the couple said. "We respectfully ask for privacy during this special time as we focus on our family. Thank you so much."
According to many news sources, their surrogate gave birth on Jan. 15.
Priyanka Chopra hinted that she and Nick Jonas were 'expecting' months before
Back in November 2021, Netflix premiered a special called the Jonas Brothers Family Roast. Friends and family members took turns joking about Kevin Jonas, Joe Jonas, and Nick Jonas. When Chopra took the stage, she seemingly hinted at their upcoming baby news.
"I love that I married a man who, like myself, values family," Chopra said. "If you don't know, we're the only couple who doesn't have kids yet. Which is why I'm excited to make this announcement. Sorry, babe."
Chopra continued, "We're expecting…"
Based on their facial expressions, it seemed the Jonas brothers were caught off guard. However, Chopra soon finished her sentence: "To get drunk tonight and sleep in tomorrow!"
Afterward, Chopra commented on her husband's reaction. "Your face was really funny when I said that."
Jonas responded, "Yeah, I was a bit concerned."
Priyanka Chopra and Nick Jonas have talked about how much they want kids
It is not surprising that Chopra and Jonas are "overjoyed" at having their first child. After all, the two of them have been open about their desire to expand their family.
"I definitely want to be a father someday," Jonas once said in an interview (via Daily Mail). "I think that's a real dream, and I think I have had to grow up pretty quick. With that, you could look at it two ways. You could say that was unfair, or you could say it has given me some real perspective at an early age. And I have seen a lot of life at an early age and I hope to be able to share that with a kid of my own someday."
Meanwhile, Chopra revealed in an interview with InStyle that she wants to leave a legacy.
"I want to change the world a little bit. My big endgame is creating a formidable career and legacy for myself, but at the same time I want to have moved something," Chopra Jonas explained. "I want my existence to have meant something. I want my kids to turn around and be like, 'Yeah, that was my mom.'"