Priyanka Chopra Learned 1 Thing About Her Relationship With Nick Jonas During the Pandemic
Priyanka Chopra and Nick Jonas got married in December 2018, and like many people around the world, the couple has been self-isolating during the coronavirus (COVID-19) pandemic. This unprecedented event has forced Chopra and Jonas to spend a lot of time together. As such, Chopra recently revealed one important thing she has learned about her relationship.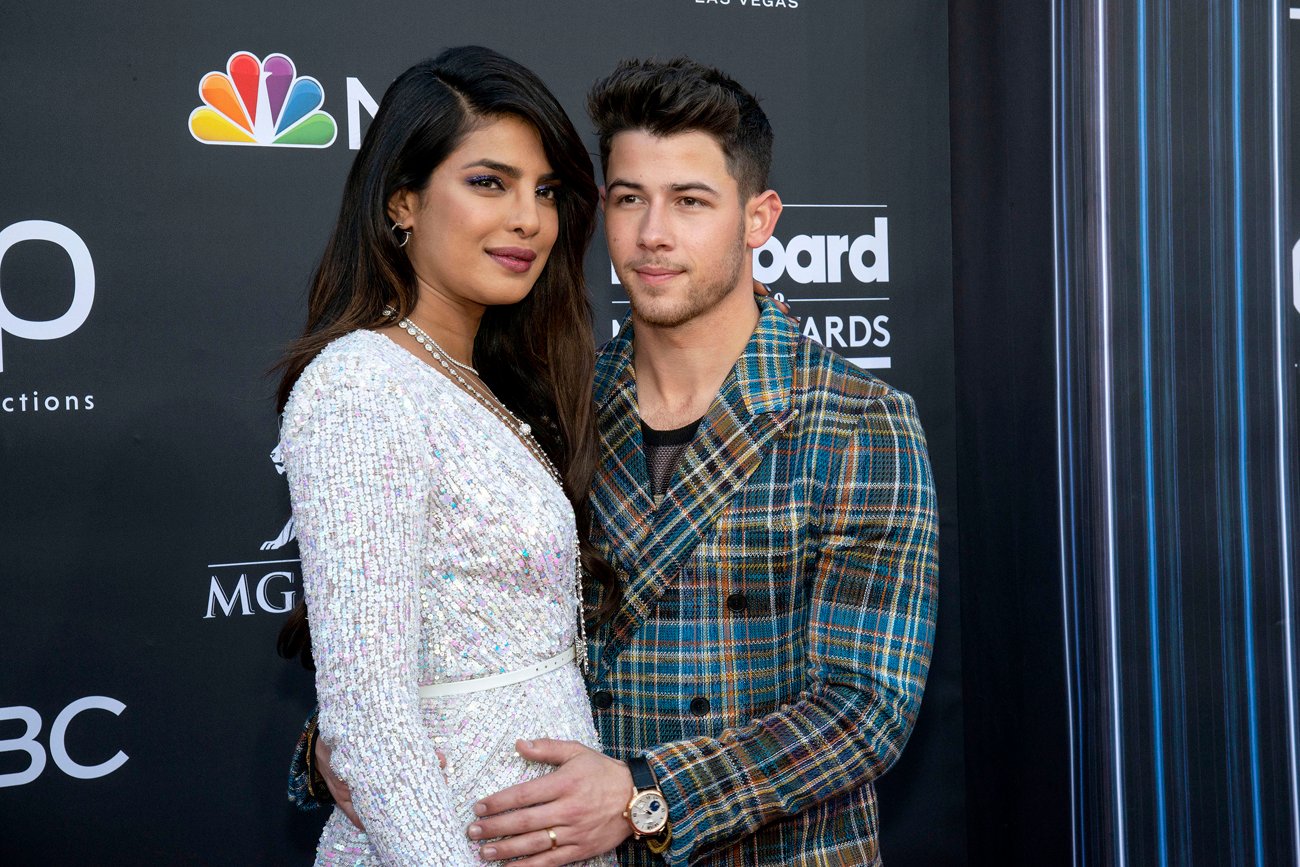 Priyanka Chopra and Nick Jonas have been taking the pandemic seriously
While some celebrities have shirked social distancing guidelines to party with friends and travel abroad, Chopra and Jonas have been taking the pandemic very seriously. Both stars have health issues that could be complicated by COVID-19, so they are not taking many chances.
"We've been very, very safe actually, because Nick is Type 1 [diabetic], and I'm asthmatic," Chopra told ET Online. "So, you know, we've just been super careful about who we interact with and how we do it."
Priyanka Chopra and Nick Jonas still try to work in quarantine
RELATED: Why Nick Jonas Sometimes Makes Priyanka Chopra Face a Wall When They Argue
The pandemic has forced many people to work from home, and Chopra and Jonas have been productive at home as well. For example, Chopra has taken steps to further her career without being physically present on a movie set.
In April, Chopra told Vogue, "Nick and I have used the quarantine not only to spend time with each other, but also to sharpen our creative skills and to write and develop projects we want to produce. We find a movie or a filmmaker we want to watch every night just for inspiration."
Chopra also finished writing her memoir, Unfinished, in some time during the summer. She shared the great news with fans in early August, and her memoir is set to come out in January 2021.
Many movies and TV shows have begun filming again, and Chopra has also been back on set. She has a number of projects in the work, including roles in the films We Can Be Heroes, The Matrix 4, and The White Tiger. Chopra also produced the movie Evil Eye, which recently got released on Amazon.
What is 1 thing Priyanka Chopra learned about her relationship during the pandemic?
RELATED: Why Is Priyanka Chopra So Open About Her Relationship With Nick Jonas?
Chopra and Jonas have been spending around eight months of 2020 in close proximity to each other. When asked on the Today show what Chopra and Jonas have learned about each other, Chopra gave a sweet response.
"That I still like him after spending so much time with him," she said. "He's great, and we would've never had as much time with each other as we got during this quarantine. It only took a global pandemic for us to align our schedules together, but that was definitely a silver lining is to be able to be home."
She also added, "We moved into a new house, and we had time to kind of do it up together and incubate, which was great."
Chopra shared with Vogue in April that Jonas had been teaching her how to play the piano, which shows that the pair are spending a lot of quality time together and bonding over something new. It's clear Chopra and Jonas have managed to find some positive aspects of this pandemic.