Priyanka Chopra and Nick Jonas Will Start Having Children 'Very Soon'
Children will be in Nick Jonas and Priyanka Chopra's future sooner rather than later. 
A source told Hollywood Life the couple who married in an extravagant ceremony in December of 2018, the 26-year-old singer and his 36-year-old wife have a specific time in mind when they'd like to start having kids. 
"For Priyanka and Nick, family is very important, and they actually want to have a few kids. And they want to start very soon," the source said.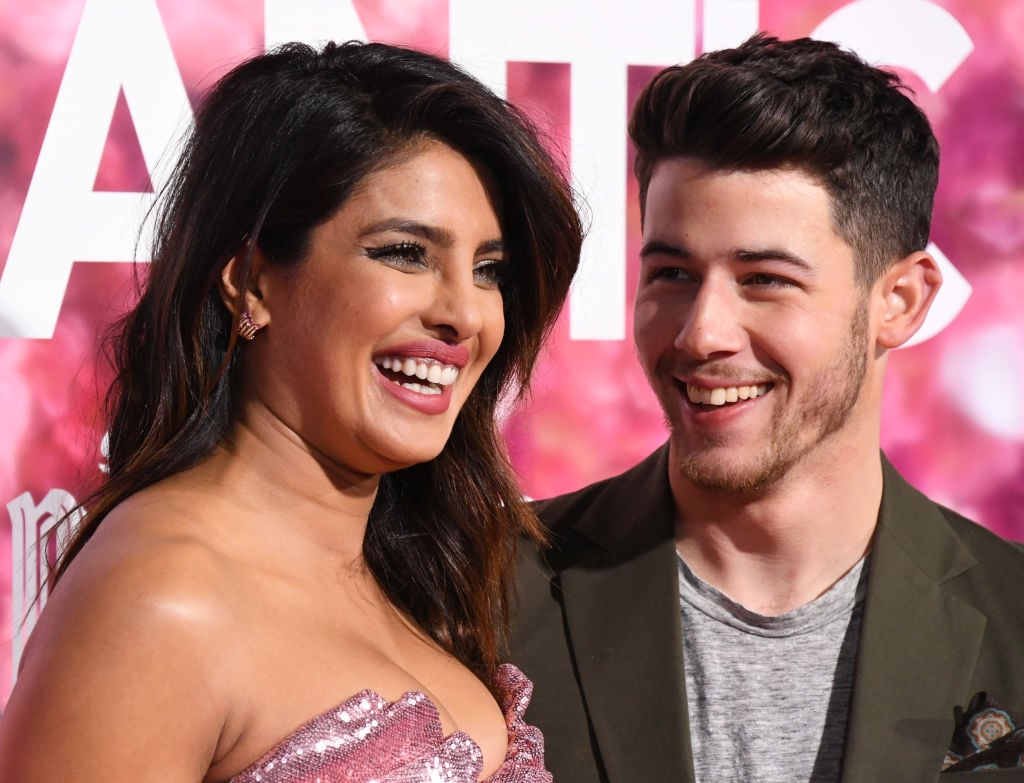 "They will likely work on starting a family next year after the Jonas tour is completed," they told the publication. 
Remember February 20, 2020, because that's the last tour date for the Jonas Brothers.
The reason the couple wants to wait until the tour is over is because Nick wants to provide as much support for his wife as he can. 
"Nick wants to be there for Priyanka the whole way, so that can only happen when he isn't on the road. Of course, they will hang out on tour, but Nick would like to have his full attention on Priyanka and be there for their kid as much as possible," the source explained. 
"When Nick becomes a father, he is going to put his full attention towards that. He can't wait to start a family with Priyanka, as they talk about it all the time," they added. 
It's not surprising Chopra and Nick want to have kids. Through their social media accounts, they've expressed their love for children over and over. 
Nick often shares pictures and videos of his nieces — his brother, Kevin Jonas, has two kids with his wife, Danielle Jonas — Valentina and Alena Jonas — on his Instagram.
Chopra's also shared sweet snaps of herself with Kevin's kids on her own Instagram. She's also very active with UNICEF and received the Danny Kaye Humanitarian Award at the organization's Snowflake Ball last year as a result of the work she's done as a UNICEF Goodwill Ambassador.
In an Instagram post thanking UNICEF for the award, Chopra wrote, "My work with @unicef on behalf of all the world's children means everything to me… Here's to peace freedom and the right to education… #ForEveryChild." 
In a video Chopra shared on Twitter featuring her work on behalf of UNICEF, it's obvious she loves children. 
When did Priyanka Chopra and Nick Jonas start dating? 
On May 25, 2019, Nick shared a picture of him and his wife on Instagram, a year after they met. 
Here's what he wrote in the caption: 
"One year ago today I went to go see Beauty and the Beast at the Hollywood bowl with a group of friends. One of those friends was the woman that would become my best friend, my confidant, my muse, my beautiful wife. I am so grateful for our journey together so far. You make me smile every day and you inspire me to be the best version of myself. I am honored to be your husband. I love you," he wrote tagging Chopra in the caption and adding a heart. 
We know they started officially dating after the group outing but this isn't exactly where it all started for the couple.
During an interview the couple did with Vogue, they talked about their exchange on Twitter that took place on September 8, 2016. 
Jonas sent Chopra a direct message (DM).
"I'm hearing from a few mutual friends that we should meet," the DM Jonas sent to his future wife read.
The same day, Chopra replied saying, "My team can read this. Why don't you just text me."
When Jonas finished reading their DMs aloud in the interview, Chopra excitedly said, "Boy got the number!" Next up, the married couple will attend the wedding Joe Jonas and Sophie Turner in France.