Priyanka Chopra Often Does 1 Unexpected Thing Whenever She Argues With Nick Jonas
Priyanka Chopra and Nick Jonas have had their fair share of arguments, and Chopra often does 1 unexpected thing when that happens.
Priyanka Chopra and Nick Jonas seem to have a rather loving relationship. The couple started out as online friends before romance bloomed between them. Now they are married and cannot seem to get enough of each other.
Of course, like many couples out there, Chopra and Jonas have bad days as well. They have moments when they disagree and argue, and Chopra has revealed that in such situations, she often finds herself doing something rather unexpected.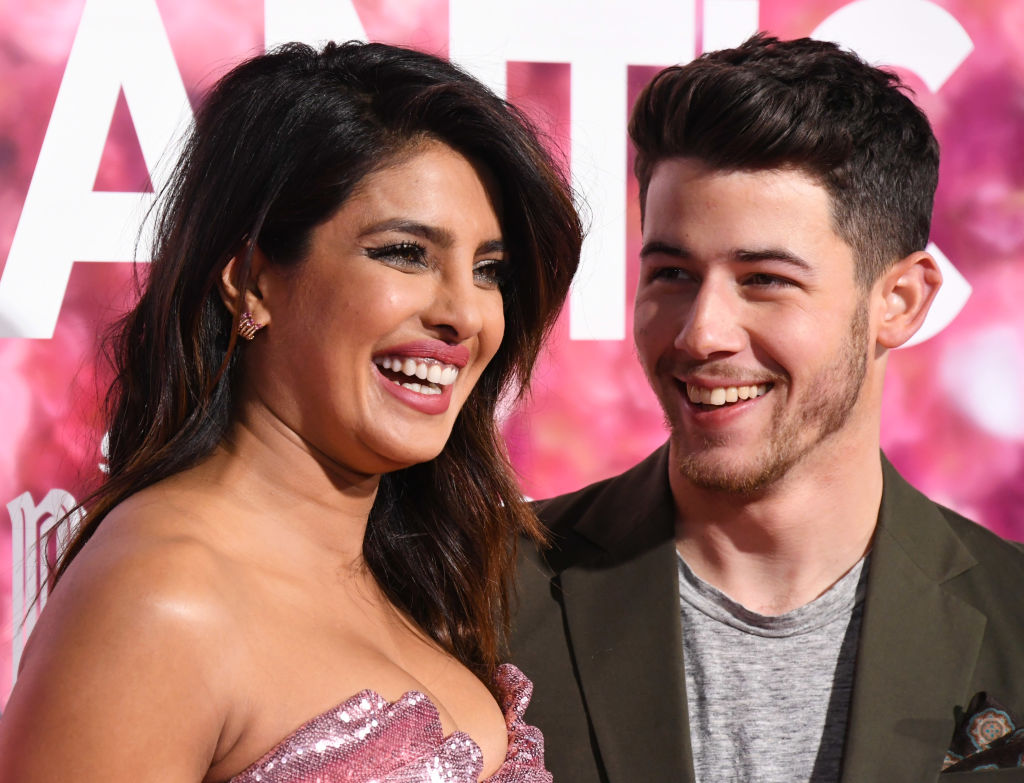 Priyanka Chopra and Nick Jonas have been married for over a year
Chopra and Jonas began dating in mid-2018 and tied the knot at the end of that year. Before then, they had been friends ever since Jonas first started talking to Chopra on Twitter in 2016.
These days, Chopra and Jonas are spending a lot of time together due to the coronavirus (COVID-19) pandemic. A source told Hollywood Life the pair is "still in the honeymoon phase when everyone sees them together."
Additionally, the next milestone for Chopra and Jonas might be a baby. Both stars have shared that they would like to have kids at some point, but the exact timeline is unknown.
Priyanka Chopra once shared her accent changes when arguing with Nick Jonas
While Chopra and Jonas seem to be great together, the couple still has tough moments when they do not see things eye to eye. For example, Jonas has shared that Chopra sometimes was not happy with him when he spoiled the results of The Voice for her.
At times when Chopra gets mad at Jonas, Chopra revealed her accent suddenly changes. During a promotion for her 2019 film The Sky Is Pink, Chopra said that she would start speaking with an Indian accent when arguing with Jonas.
"My accent changes so often, it's hard for me to keep up with it," Chopra said. "So apparently – and this is an observation my husband has made – when I get angry, my accent becomes so Indian that he can't understand."
Nick Jonas has Priyanka Chopra face a wall whenever she gets too angry
Most people can probably relate to the feeling of being so angry that one starts behaving irrationally. Chopra shared that, whenever this happens, Jonas would rather not engage with her until she calms down.
"Whenever we start arguing, he physically changes my direction and he says that talk to the wall and when you're willing to have a conversation then I'll move you back," Chopra said.
Jonas is definitely on to something there. Many relationship experts also agree that talking things out calmly with one's partner is a much more effectively way to settle conflicts than arguing with high emotions.
Priyanka Chopra and Nick Jonas have rules to keep their marriage healthy
Hollywood is known for having high divorce rates, and it seems like Chopra and Jonas are making sure they do not become a part of the statistics. Chopra has shared she and her husband have rules they follow to keep their relationship strong.
For example, she told Tatler earlier this year that they try to not be apart for too long, saying: "We don't go more than two/three weeks without seeing each other. That's a rule. It's too hard otherwise, and you've got to work on the relationship to prioritize it."