Priyanka Chopra Reveals 1 Incredibly Thoughtful Move Nick Jonas Would Make When They Are Living Far Apart
Priyanka Chopra and Nick Jonas often spends time apart due to their busy careers. However, Jonas would make one romantic gesture to spend time together with Chopra.
Priyanka Chopra and Nick Jonas are two extremely famous celebrities with busy schedules. However, the couple has not allowed that to affect their relationship. Chopra recently revealed that Jonas would do something very sweet for her whenever they are working far away from each other.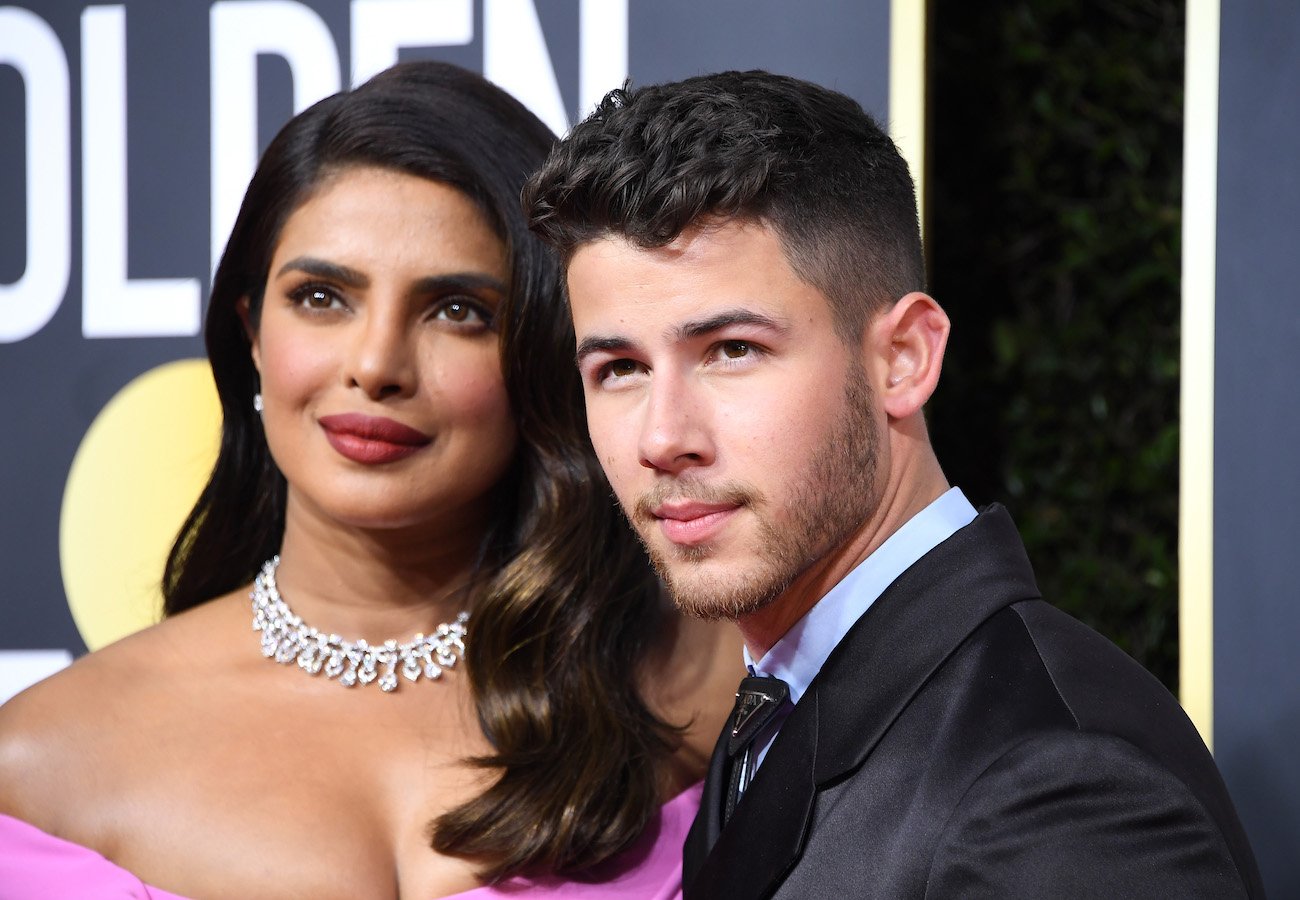 Nick Jonas and Priyanka Chopra put a lot of effort into their relationship
Given how busy their respective careers are, it's easy for Jonas and Chopra to put their relationship on the back burner. However, ever since their marriage in 2018, the couple has shared that they try their best to always prioritize their relationship.
Chopra told Tatler in 2020, "We don't go more than two/three weeks without seeing each other. That's a rule. It's too hard otherwise, and you've got to work on the relationship, to prioritise it."
Chopra and Jonas also try to understand each other's work obligations. The Bollywood actor told ET in 2019 that Jonas helped her a lot during their wedding planning process because she was busy shooting a movie.
"Nick had come down to India because he was handling logistical things with the wedding planners while I was finishing the movie and he came to set," the actress shared. She added, "That's the best thing about our relationship. When he's working, I do it, when I'm working, he does. That's something that we adore and understand about each other, that our work is of precedent to us."
Nick Jonas would make 1 thoughtful move when Priyanka Chopra is filming in London
These days, Chopra has been spending a lot of time in London to film the upcoming Amazon Prime Video series Citadel. Jonas is based in the United States, but Chopra shared with InStyle's Ladies First with Laura Brown podcast that they "talk all the time" despite the long distance.
She also revealed that Jonas will occasionally fly to London just to spend a bit of time with her.
"It's very important to keep a check on the other person's heart," she said. "And how they're feeling, and prioritizing that … Like I said, this year was hard for me being in London. He would just drop everything, come in for even, like, a day, just to have dinner with me and fly back."
Priyanka Chopra says she and Nick Jonas do not 'interfere' with each other's career
Chopra and Jonas also make their relationship work by respecting their individual careers. Both Chopra and Jonas became successful in their own rights, and they do not mess with the careers that got them to where they are today.
"We've had individual careers and we're both very clear about never interfering in each other's professional lives because we're always partners and assets," Chopra said. "We'll have an opinion on each other's things—we'll be each other champions—but those decisions are predominantly for both of us to take because we've built our careers by ourselves for such a long time."