'Prodigal Son' Star Alan Cummings Says Simon Hoxley Will 'Suss' Everyone Out
Prodigal Son season 2 is back after its long mid-season hiatus, and it's turning up the heat for the Whitly clan. Alan Cummings joins the FOX series as Europol agent Simon Hoxley. And he says his intuitive character is ready to suss everyone out over the murder of Nicholas Endicott.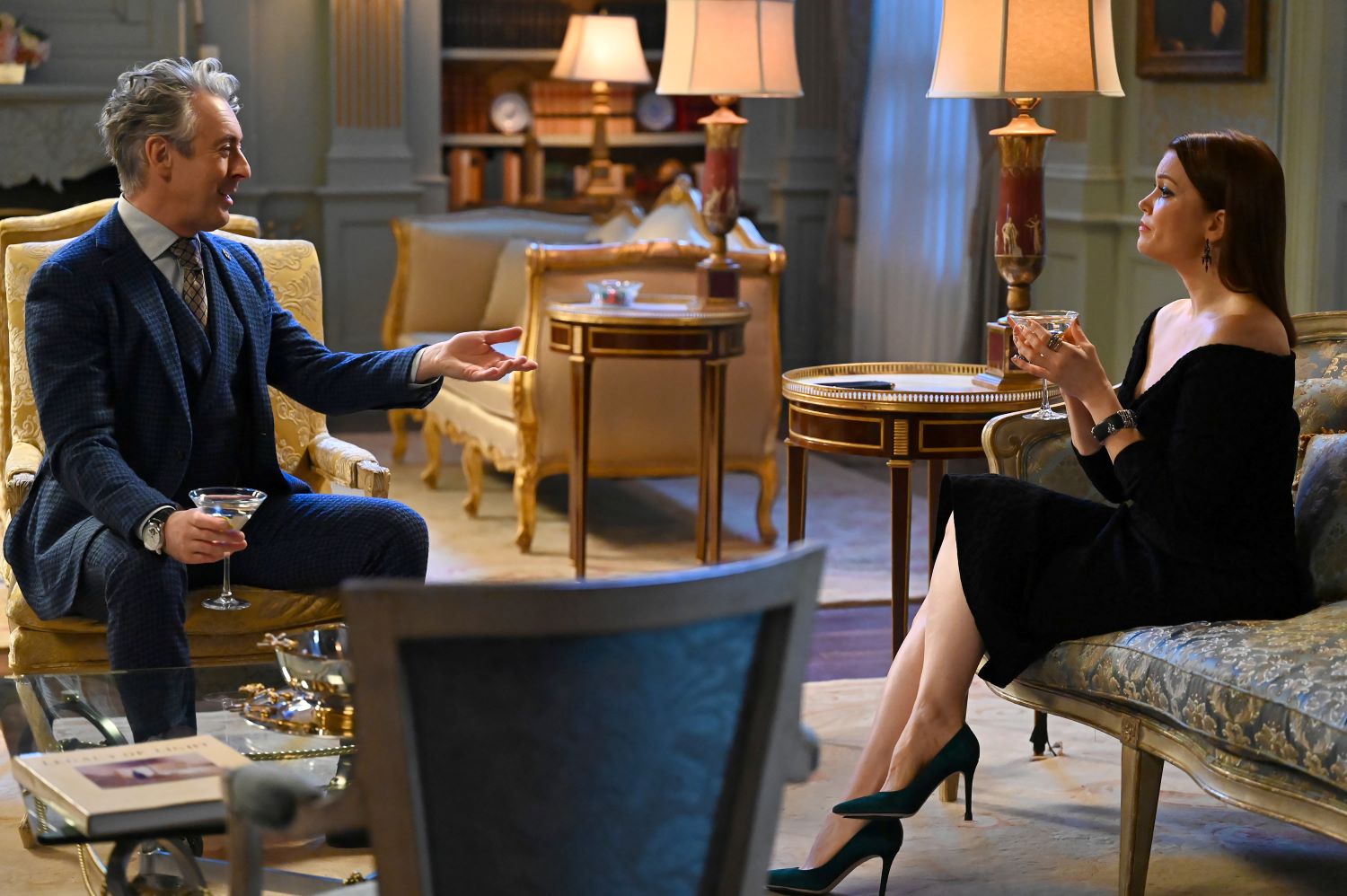 Where we left Malcolm in 'Prodigal Son,' Season 2 Episode 7
In the episode just before Prodigal Son took its seven-week break, Malcolm (Tom Payne) discovers that his little sister Ainsley (Halston Sage) remembers the night she murdered Nicholas Endicott in cold blood. All this time, she had blocked out the memory, believing Malcolm was the killer. 
When Ainsley realizes that she did it and that Malcolm lied to her about it, she angrily confronts him. But what's shocking to Malcolm is her calm demeanor. Ainsley doesn't seem torn up over being a killer, and this has Malcolm wondering if she has their father's serial killer gene. 
At the end of the episode, Nicholas Endicott's dismembered body is discovered in Estonia — right where Malcolm hit it. And when Simon Hoxley, aka the Mindsleuth, takes on the case, he realizes the perpetrator has to be somewhere in New York. But Malcolm — who followed Martin's (Micahel Sheen) instructions on the body's disposal — has no clue Hoxley is coming.  
Alan Cummings, who plays Simon Hoxley, says the Mindsleuth will go head-to-head with Malcolm
The Whitley's are usually the sharpest people in any room, especially Malcolm, who has an immense talent for reading other people's psychology. But according to Cummings, his character, Simon Hoxley, will give the family a run for their money. 
"There's a lot of head-to-head, in fact," he told TV Insider when talking about the Mindsleuth's story arc this season. "I come in with a lot of very accurate suspicions. I go to everyone and suss them out. [With Jessica,] it's like two peacocks facing off. It's mental. I notice something about her rug. It sends her into a spiral of panic."
Cummings also revealed that he is friends with Sheen and series newcomer Catherine Zeta-Jones. And he noted that their scene together will be "epic."
"We've all known each other for a long time," Cummings said. "There's the three of us. We're in a mental hospital, Michael chained to [the wall], Catherine pouting away, me camping it up asking these ridiculous questions, none of us using our own accents. I said it was a miracle there was any scenery left after we chewed it all."
The 'Prodigal Son' showrunner teases what's to come between Malcolm and Simon Hoxley
Malcolm has always prided himself on being a great profiler. And he's usually one step ahead of his foes. But as teased by Prodigal Son showrunner Chris Fedak, Malcolm will meet his match with Simon Hoxley.  
"Sparks are going to fly," Fedak told TV Insider.  "We've always wanted to have a profiler versus profiler story. Now that Bright has taken part in a murder coverup, along with solving murders every week, he's the perfect target for someone like Simon Hoxley, Europol's greatest profiler. Alan is delicious. He just eats up the screen. Simon is a lot of fun and very funny."
Prodigal Son airs Tuesdays at 9 p.m. EST on FOX.