'Prodigal Son': The Surgeon Will Meet His Match With Catherine Zeta-Jones' Vivian Capshaw
FOX's killer drama, Prodigal Son upping the tension in the Whitly family. Martin Whitly, aka the Surgeon, may have remained above the fray so far. But it looks like he's finally going to face his match with Catherine Zeta-Jones's new character, Vivian Capshaw.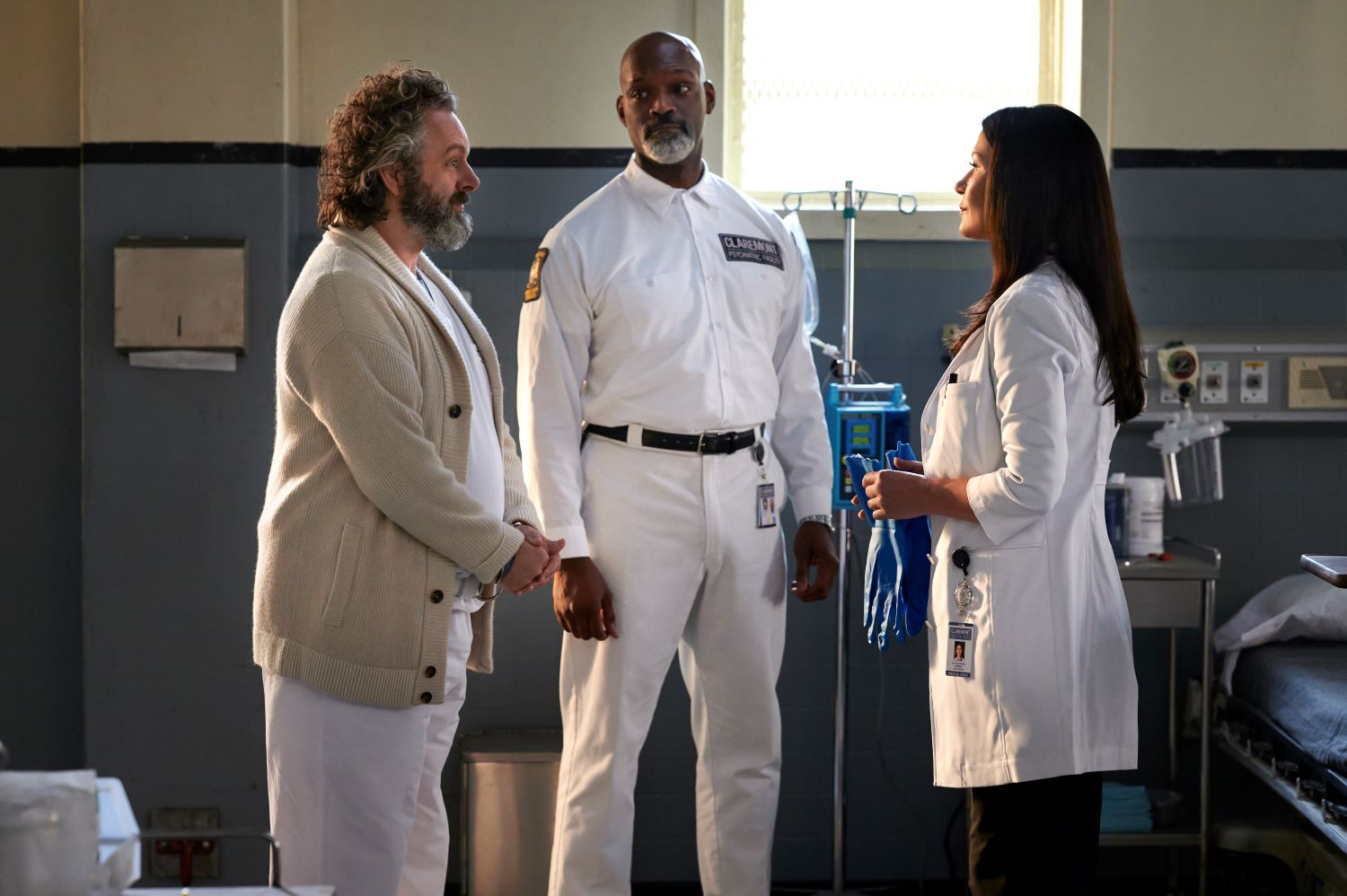 Catherine Zeta-Jones joins 'Prodigal Son' cast in season 2 
Zeta-Jones will take on the role of Dr. Vivian Capshaw in the upcoming episodes of Prodigal. The Academy Award-winning actor will play a psychiatric doctor charged with supervising Michael Sheen's serial killer character, Dr. Martin Whitly.
Dr. Capshaw will enter Martin's life when he leaves his cushy hospital room to tackle his infirmary duty. The new doctor will oversee his daily responsibilities and assign him menial chores. But when she realizes he's a medical genius, Capshaw will develop a sense of respect for the surgeon.
"An extraordinary talent, Catherine Zeta-Jones, is the perfect foil for the brilliant Michael Sheen," FOX Entertainment President Martin Thorn said of Zeta-Jones's character. "I can't wait to see these two greats go head-to-head in a season that is bound to raise the bar set by an outstanding season one."
'Prodigal Son' showrunners reveal The Surgeon will finally meet his match
In a recent interview with TV Insider, Prodigal Son showrunner Chris Fedak talked about expanding Martin Whitly's world. "Martin's usually the smartest guy in the room," he said. "We really wanted to paint a different picture here. Now that he's actually done a couple good deeds — helped solve a murder in Episode 4, was helpful with COVID, cured Jerry accidentally using electroshock — we have an opportunity for him to get a new responsibility: work in the infirmary, [not as] a doctor, [but] cleaning bedpans."
And to further push Whitly's character, the writer created Vivian Capshaw, who Fedak noted would be his intelligence and prowess match. 
"The doctor in charge is smart and charming," Fedak added. "She's Martin's match in a way and really not going to put up with any of his bulls**t. Also, we're so excited to have essentially the most Welsh thing you can imagine on TV with Catherine Zeta-Jones and Michael Sheen acting together."
Alan Cumming is also set to join the 'Prodigal Son' Season 2 cast
Award-winning actor Alan Cumming will be a pain in Malcolm's (Tom Payne) side in season 2 of Prodigal Son. As Europol agent Simon Hoxley, aka The Mind Sleuth, he will hound the Whitly family about Nicholas Endicott's disappearance. 
"Sparks are going to fly," Fedak teased in his chat with TV Insider.  "We've always wanted to have a profiler versus profiler story. Now that Bright has taken part in a murder coverup, along with solving murders every week, he's the perfect target for someone like Simon Hoxley, Europol's greatest profiler. Alan is delicious. He just eats up the screen. Simon is a lot of fun and very funny."
Prodigal Son airs Tuesdays at 9 p.m. EST on FOX.