'Prodigal Son': Tom Payne Says Ainsley and Malcolm Are Headed Into a 'Dangerous' Situation
Prodigal Son is making killing a family affair. In the season 1 finale of the FOX series, Malcolm Bright covered for his sister Ainsley after she murdered Nicholas Endicott. The disturbing secret has been weighing on Malcolm. And actor Tom Payne says the murder and coverup will lead the Whitly siblings into a dangerous situation.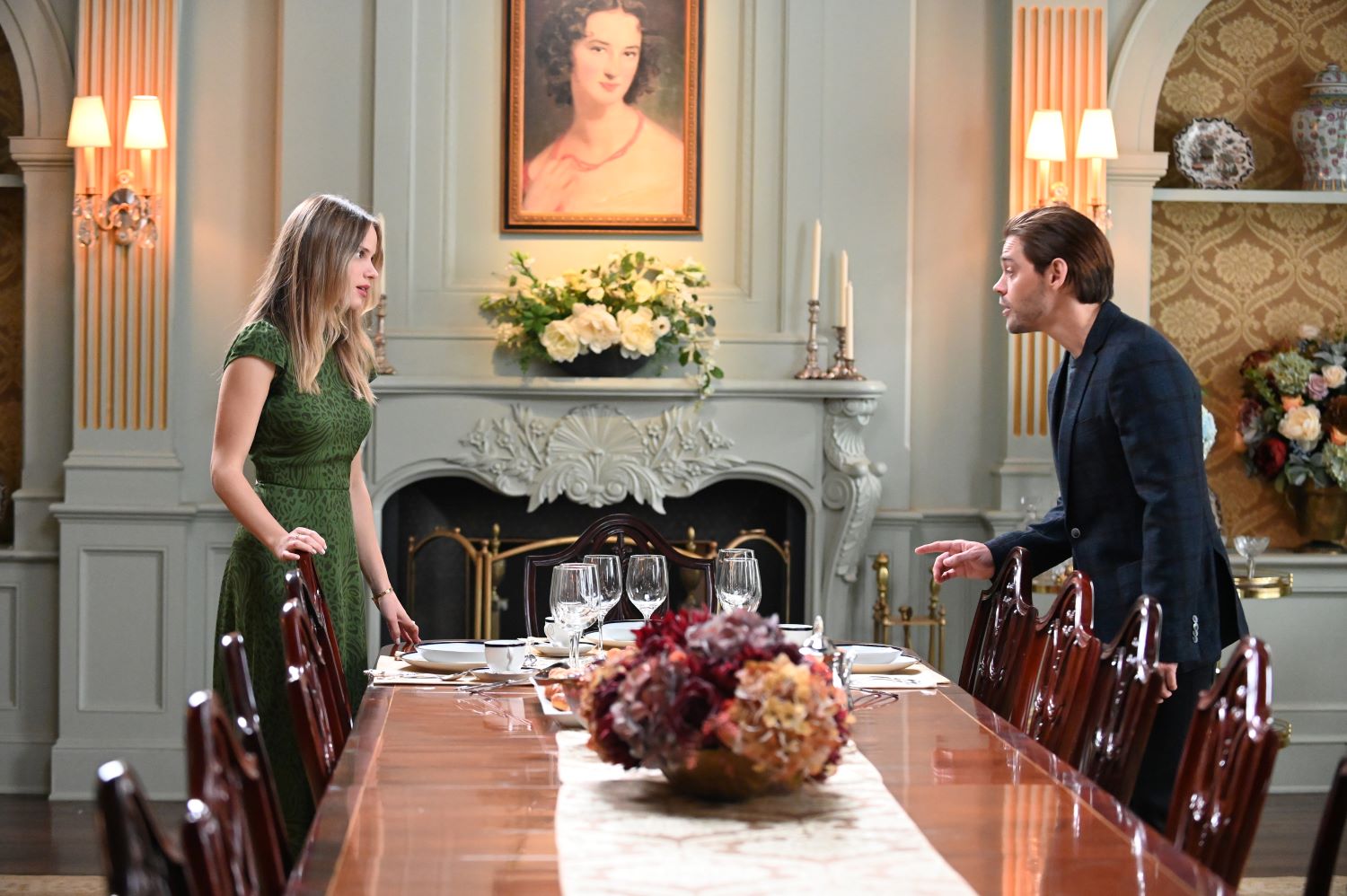 'Prodigal Son' introduced a new killer in the Whitly family
In the riveting finale of Prodigal Son, Nicholas Endicott (Dermot Mulroney) kidnaps Ainsley (Halston Sage) and lures Malcolm (Tom Payne) into Jessica's (Bellamy Young) home. The two fight, and during the brawl, Ainsley grabs a knife and stabs Endicott to death. 
But immediately after killing him, Ainsley forgets what she did. Malcolm takes charge and tells her she did nothing. He then gets on the phone with his serial killer dad, Martin (Michael Sheen), who talks him through the process of disposing of the body.
In the season 2 premiere, Malcolm reveals that he dismembered Endicott's body and sent it to Estonia. No one, except Martin, Ainsley, and Malcolm, knows what happened to Endicott.
'Prodigal Son' star Tom Payne says Malcolm might start questioning Ainsley's nature
In a recent interview with Collider, Prodigal Son star Tom Payne talked about Malcolm and Ainsley's dynamic in season 2. He noted that after Malcolm witnessed his sister murder Endicott so violently, he may start questioning her true nature. 
"It's about wanting to look after her — but also being afraid of her and not knowing if she's been communicating with Martin and what's been going on," Payne said. "We know our siblings, but after we leave home, we don't spend a lot of time with them. Who do they end up becoming?"
"I think Malcolm has got a lot more questions about who his sister really is," he continued. "What's happening in the show now is that she doesn't remember anything, so his fear is that she will remember, or that maybe she's lying."
Ainsley and Malcolm's deadly secret may catch up with them
Ainsley doesn't remember what she did, so Malcolm is the only one bearing the burden of Endicott's murder. With his dad's coaching, he's successfully disposed of any evidence tying him or his sister to the crime. 
But when chatting with Collider, Payne suggested the cover up may land Ainsley and Malcolm in hot water by the end of the season. He revealed that the cast is currently filming episodes 6 and 7. And by that point, fans will learn how Malcolm managed to get Endicott's body out of the country. 
"We're still seeing if they're gonna get away with it and how it might be resolved," Payne said. "It's been fun. We've taken a bit of a step forward in time and we have somehow magic-ed the body away to Estonia, and we will discover some details of how that happened and threads might start to be pulled on that. The situation might start to be a bit more dangerous for Ainsley and Malcolm."
New episodes of Prodigal Son air Tuesday nights on FOX.