'Project Power' Star Joseph Gordon-Levitt Reveals Why Dominique Fishback is His Favorite Part of the Movie
'Project Power' star Joseph Gordon-Levitt is talking about his special bond with co-star Dominique Fishback. And he says she's his favorite part of the film.
Project Power features a cast of familiar faces, including award-winning actor, Joseph Gordon-Levitt. He stars alongside Hollywood heavyweights like Jamie Foxx and Courtney B. Vance. But Gordon-Levitt actually calls his co-star, Dominique Fishback, the "favorite part" of the movie.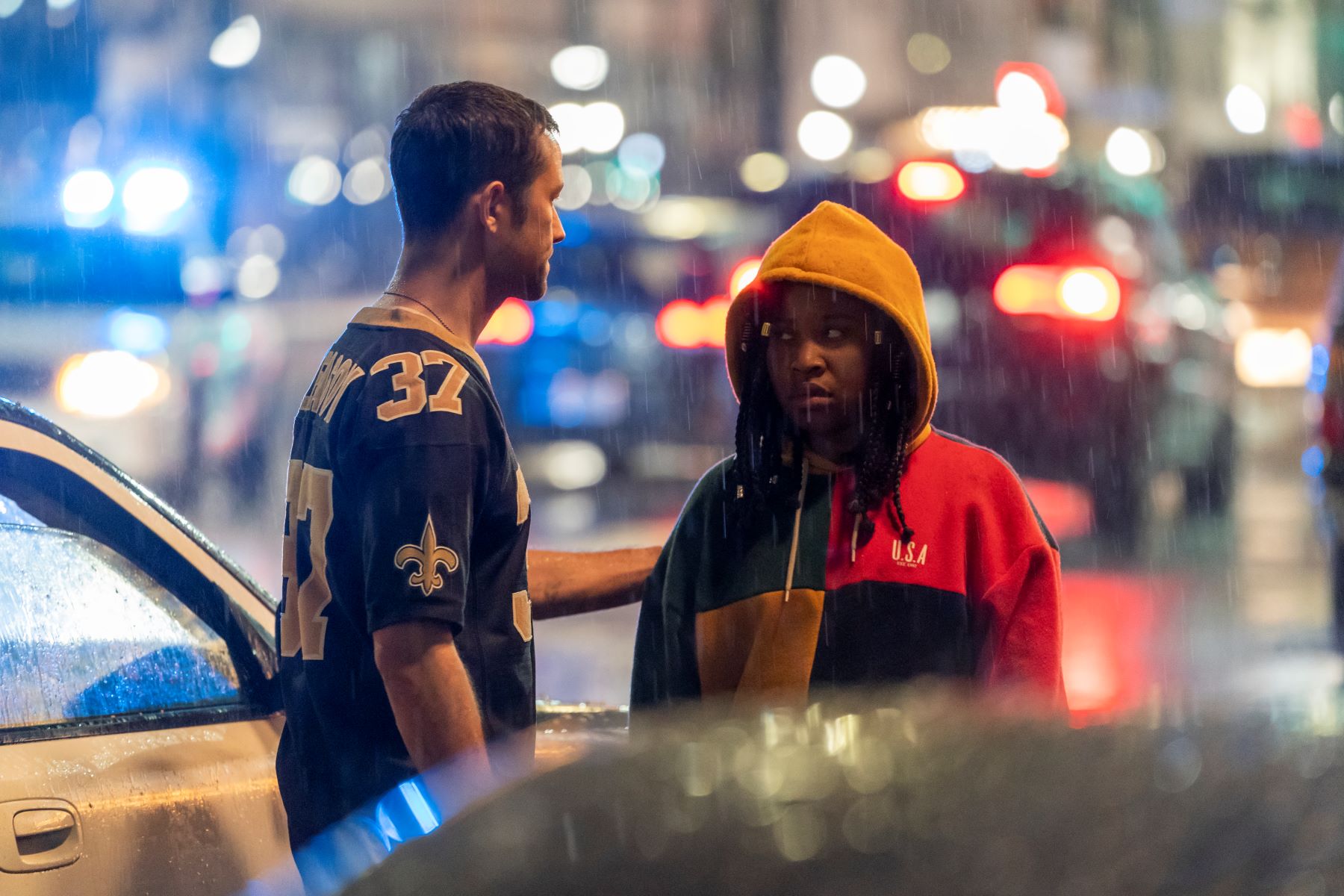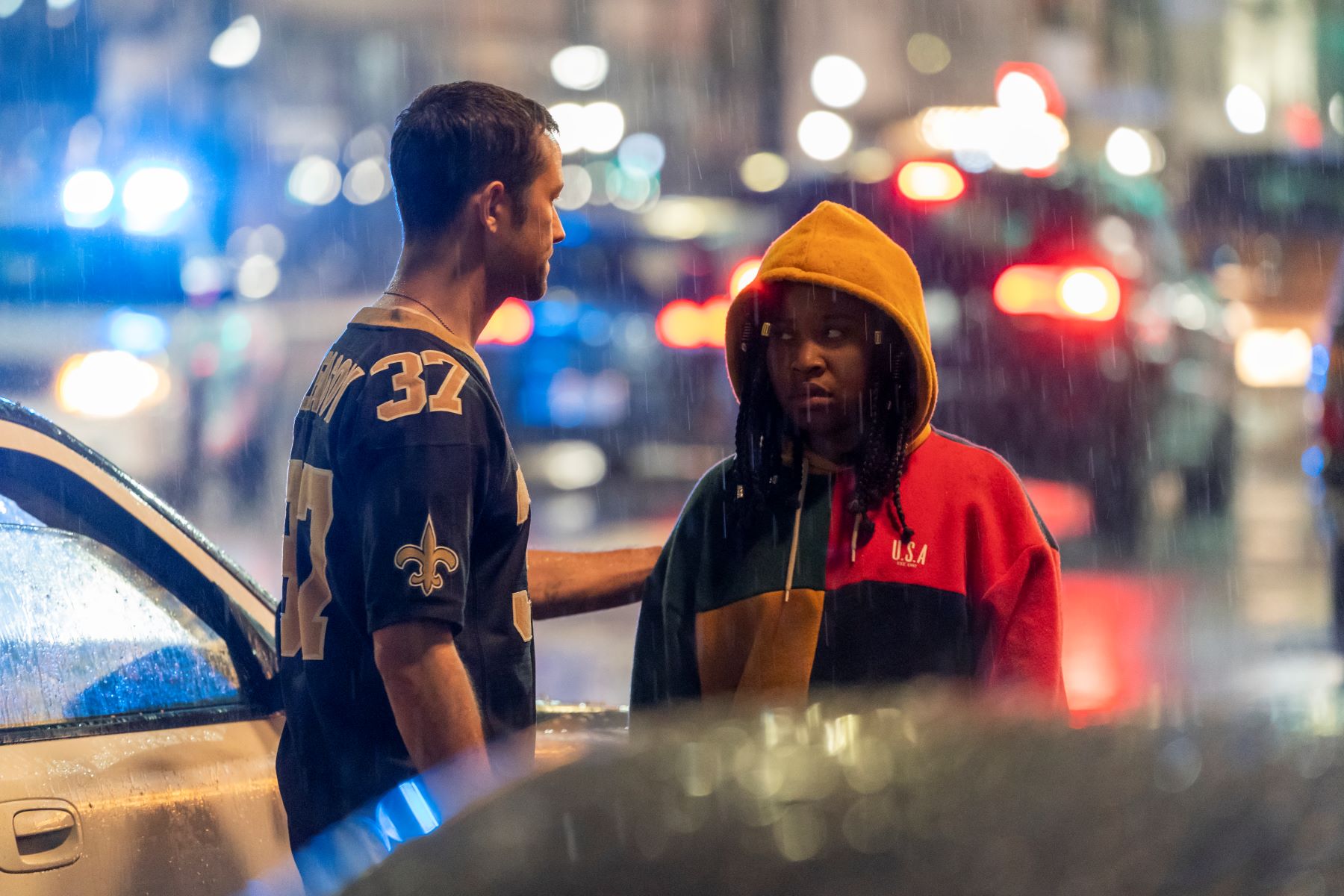 What is 'Project Power' about?
Netflix's new action film, Project Power, follows the rise of a dangerous drug being pushed on the streets of New Orleans. The electric-bulb like pill gives people five minutes of superpowers, but each experience is unique to the user. 
Art, aka The Major (Jamie Foxx), rolls into town to get to the source of the drug. Along the way, he meets a young drug dealer, Robin (Dominique Fishback), and her cop friend, Frank (Joseph Gordon-Levitt). An unlikely team, the three come together to find the people responsible for the drug. 
The Project Power writer was inspired by Dominque Fishback's character
Project Power screenwriter Mattson Tomlin looked to his favorite superhero stories for inspiration. But in an interview with Forbes, he revealed that the idea for the film clicked when he found Fishback's character, Robin. 
"I started to think in terms of, 'What's a movie that I would really want to see?" said Tomlin. "Not necessarily what I'm dying to write as a personal piece, but what are the genres that are really working right now? I love superhero films and I love superpowers and I love comic books, so that felt like a place that I wanted to start." 
"It wasn't until I came up with her as kind of the heart and soul of the movie, that I was then able to put it in someplace that was personal and saying things about real life," he added. "On the one hand, it was the big idea of the pill, but then finding it through the point-of-view of this great character; and then it all stemmed from there."
Joseph Gordon-Levitt says Dominique Fishback is his favorite part of the film
When talking to Collider, Gordon-Levitt opened up about his character, Frank's special bond with the young girl Robin in Project Power. While talking about their relationship, the actor revealed how much he cherishes his co-star, Dominque Fishback.
"She's my favorite part of this movie," Gordon-Levitt said. "Anybody out there who's into movies and acting and who's interested in an up and coming talent, you have to check out Project Power just to see Dominique Fishback."
Gordon-Levitt also explained that he and Fishback worked hard to get their on-screen chemistry right. They analyzed their character's backstories and improvised scenes.
"From the first time we met, we were rehearsing and we decided to just do some improv about how these two met," the actor explained. "Because they're an unlikely pair. It's a high school student and a detective, and we wanted to kind of go through and experience the backstory — we had this history in place that we had experienced and I think you can feel that. Even in our first scene, the audience doesn't know anything yet about their relationship, but we knew it and I think you can feel that when you're watching."
Project Power is currently streaming on Netflix.