'Promising Young Woman': How Oscar Nominee Emerald Fennell Balanced 'Horrendous and Hilarious' Moments
Promising Young Woman is now a five time Oscar nominee, but it has been controversial since it debuted at the 2020 Sundance Film Festival. Critics were divided on the film's revenge tale. It seems like writer/director Emerald Fennell expected that kind of reaction. She knew she was balancing dark comedy and confrontational sexual violence.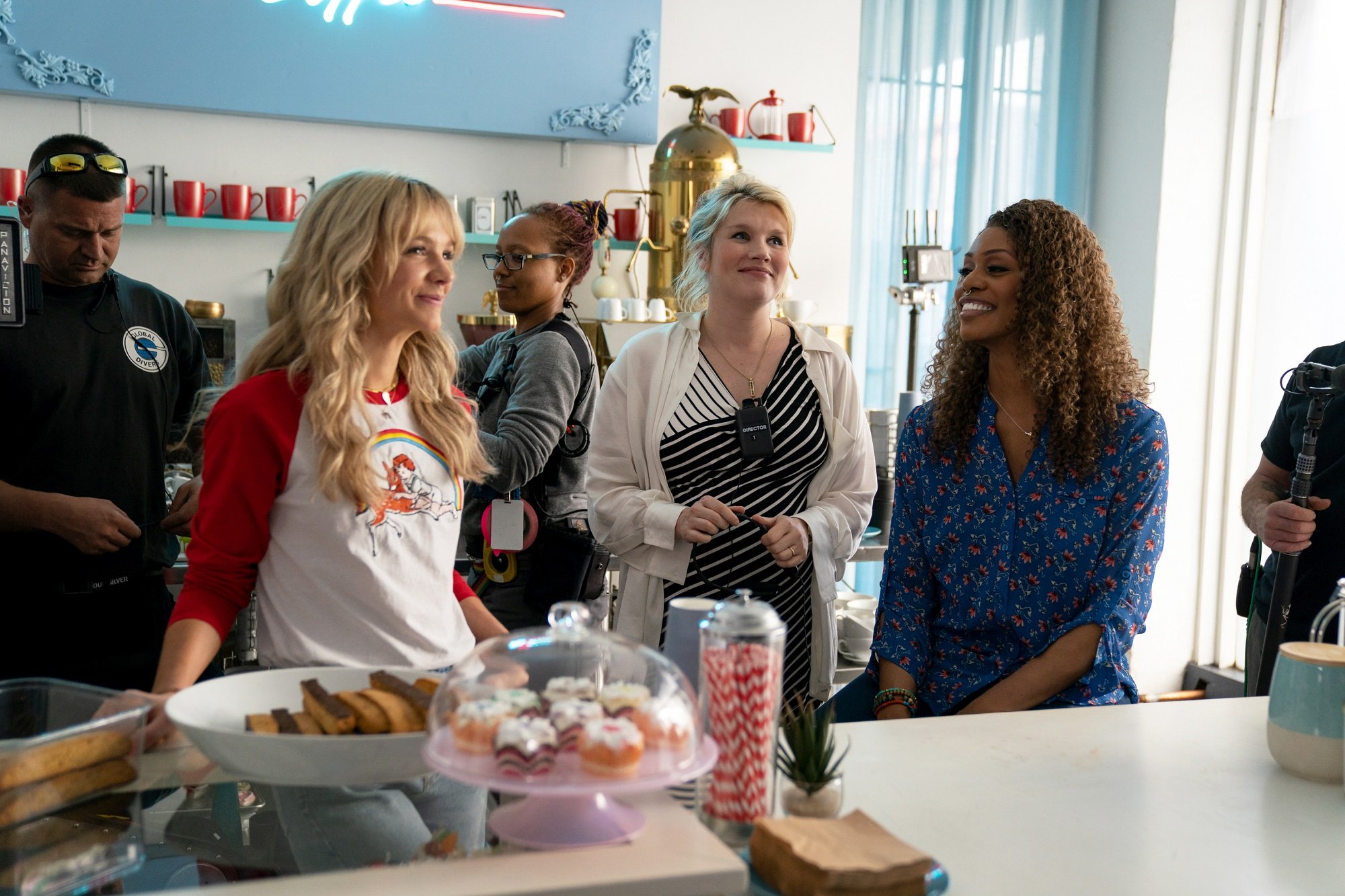 Promising Young Woman is now available on DVD, Blu-ray and VOD. The Blu-ray edition includes bonus features in which Fennell and the cast discuss the film's controversial tone. 
Emerald Fennell knew 'Promising Young Woman' was a balancing act
Promising Young Woman stars Carey Mulligan as Cassie, a woman on a mission. Every night she goes to a bar and acts passed out drunk. Every night a man takes her home and tries to take advantage of her, until she reveals she's stone cold sober. 
"I think the tone of the movie I hope is a kind of horrifyingly dark comedy and a thriller," Fennell said. "It does sit on a razor's edge I think of horrendous and hilarious which is kind of the space that I like to be in."
Mulligan appreciated that Fennell included enough bright spots to attract audiences. Then she could hit them with the dark elements. 
"Emerald wasn't interested in making a gritty indie film," Mulligan said. "She wanted to make a film that people liked that people wanted to go and see, that was entertaining, beautiful and visually exciting and thrilling."
Who is the cast of 'Promising Young Woman'?
The ensemble cast includes Bo Burnham, Laverne Cox, Chris Lowell, Alison Brie, Max Greenfield, Connie Britton, Clancy Brown, Jennifer Coolidge and Molly Shannon.
"Emerald would describe these competing tones that to me didn't seem possible," Burnham said. "I just wanted to be a gear in the machine Emerald was making."
Cox plays a coworker at the coffee shop where Cassie works. She provides some of the comic relief.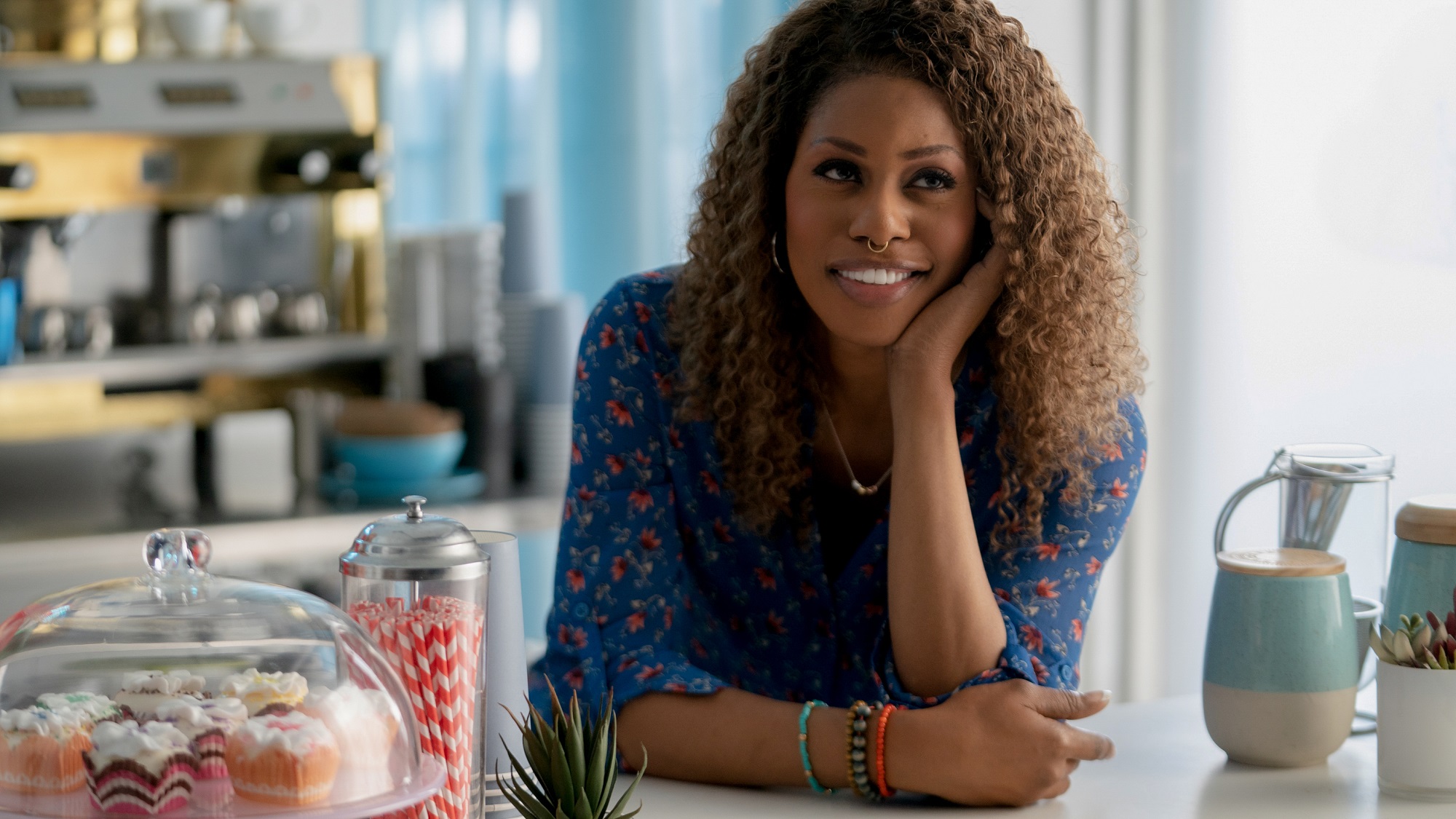 "Emerald wants a certain kind of lightness I think because the material is so heavy," Cox said. 
The plot thickens when Cassie goes after the people involved with her friend's rape at college. Lowell plays the leader of the rapists.
"I think a lot of times when you have a subject this dark, it's very difficult to stay engaged as an audience," Lowell said. "We want to turn away from it. I think having this levity throughout the film helps to mitigate that, keeps you having fun and at the same time pulls you very close to a very disturbing story."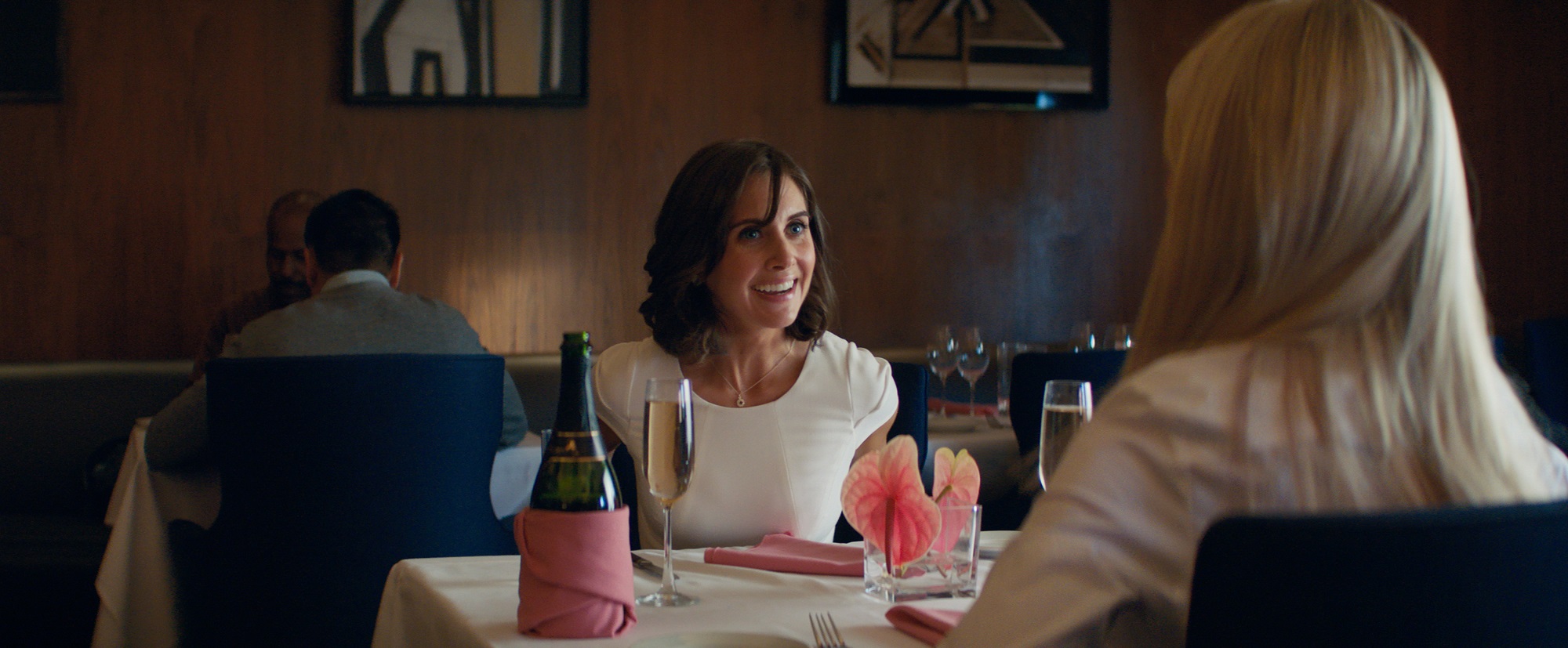 Brie plays a classmate who sided with the men over Cassie's friend. She found it significant that Fennell cast lovable actors in Promising Young Woman.
"I think that's part of the point," Brie said. "When we think about consent I think we often want to really think about monsters and villains perpetrating horrible acts on women. I think more often than not, it's really friendly-looking people that you wouldn't suspect that behavior from. They don't even think of themselves in that way. They especially don't."
Emerald Fennell wasn't making a female 'Death Wish'
Fennell said she cast comic actors in Promising Young Woman on purpose. 
"A lot of people in this film are playing parts they don't normally play which is always the thing that I love most about movies is seeing someone and being like wow, that's not expected," Fennell said. 
It was also important to Fennell that Cassie doesn't just pick up a gun and shoot the rapists.
"I really wanted to write a film about how an ordinary woman might take revenge in the real world," Fennell said. "That's very rarely reaching for a gun. It's more twisted than that, looking at my own life, thinking how are we all part of this awful knot we need to unpick."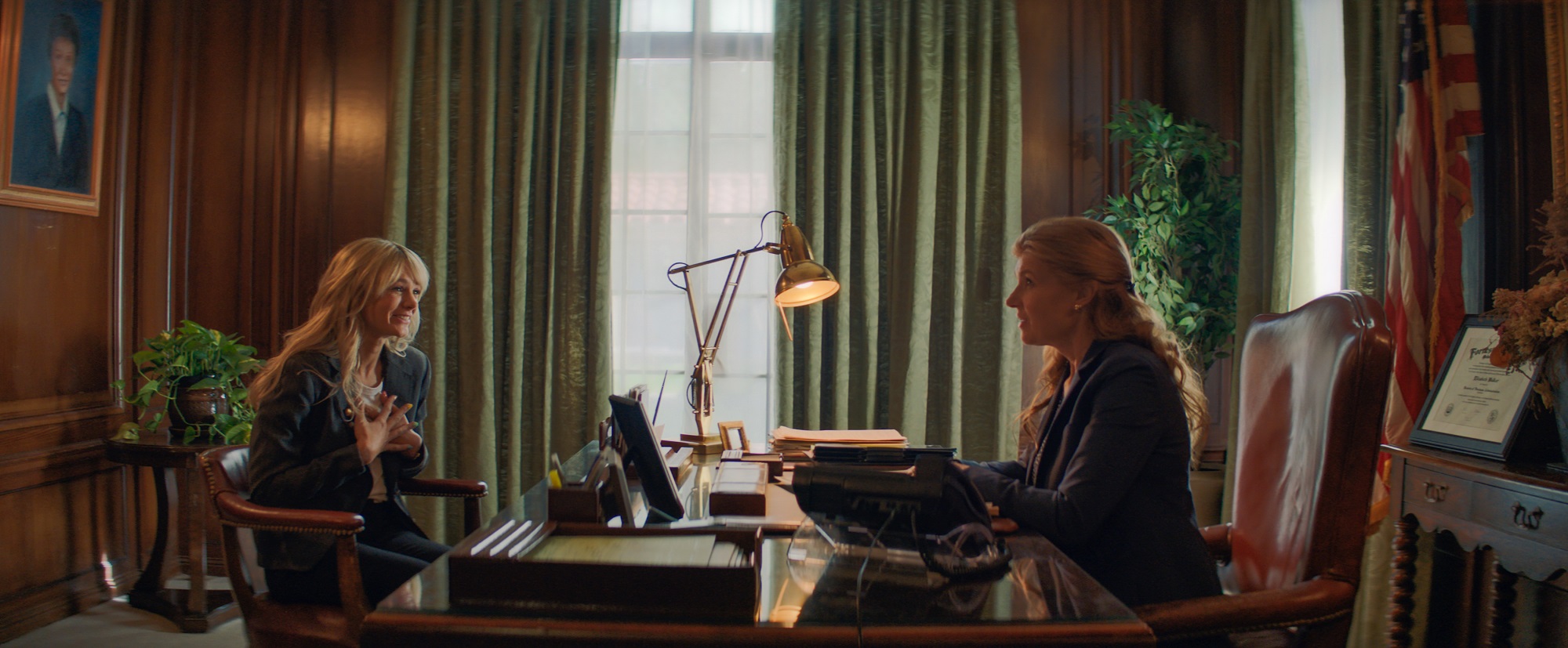 Those "horrendous and hilarious" moments combine in Promising Young Woman to make the viewer think.
"What was important to me about this movie is that there's nothing in it that's not extremely commonplace and also borderline illegal," Fennell said. "I wasn't really interested in making a film that examined terrible acts of violence. I'm much more interested in our culture and the kind of things that, when I was at university, were completely normal that now seem horrendous." 
Mulligan agreed.
"It's not a male/female issue," Mulligan said. "It's a societal issue. It is a lot to do with what has become acceptable in our society and trying to talk about those gray areas."