Proof Sammi 'Sweetheart' Giancola Isn't Mad at Deena Cortese
'Jersey Shore' star Sammi 'Sweetheart' Giancola seems to have moved on from any ill-will she felt toward Deena Cortese.
Jersey Shore stars Sammi "Sweetheart" Giancola and Deena Cortese have recently had a lot to say about each other — albeit indirectly. Giancola posted a cryptic message on her Instagram Stories after Cortese expressed how hurt she was by Giancola's past actions. Fortunately, it looks like the two have made amends.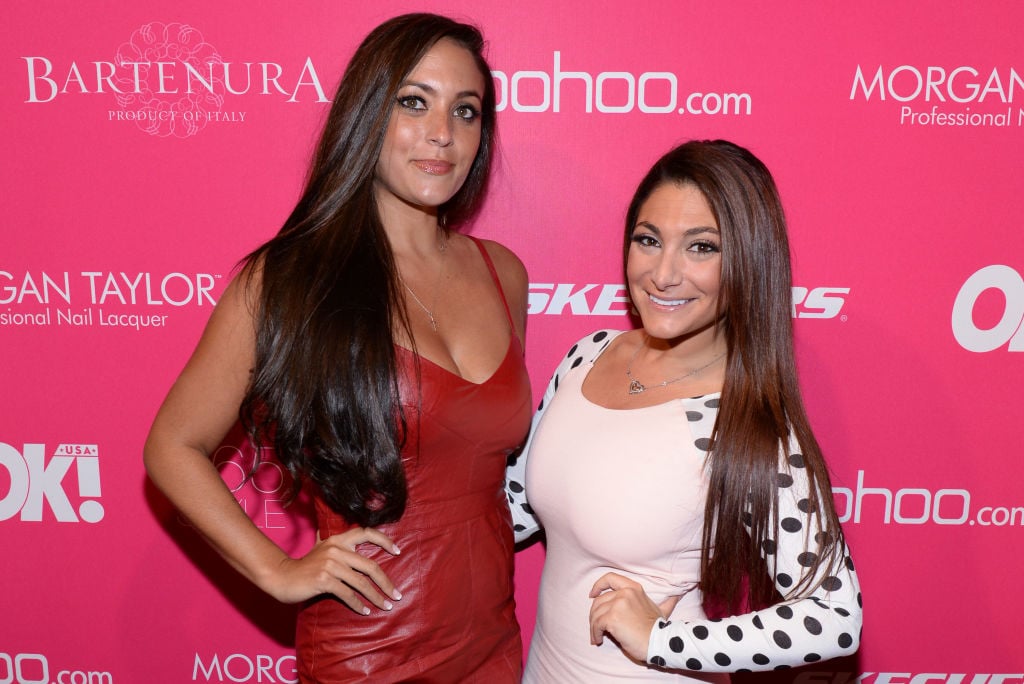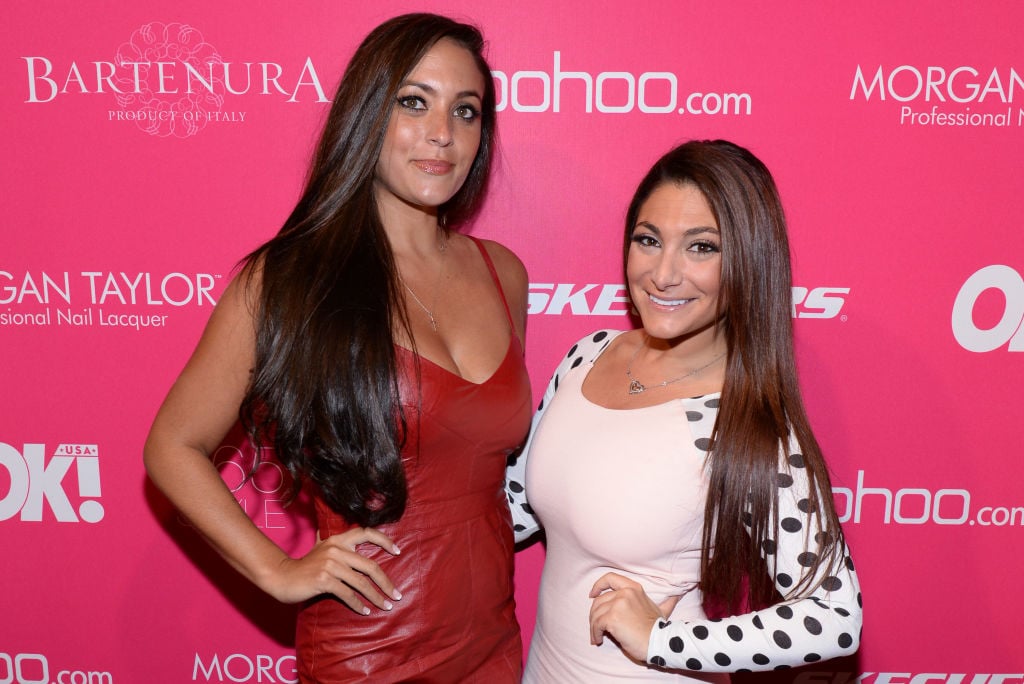 Deena Cortese misses Sammi 'Sweetheart' 
Cortese has been very vocal about missing her ex-roommate. In an interview with In Touch, Cortese discussed not having Giancola in her life much anymore. "We haven't spoken to her in a while," Cortese said. "[Sammi] came to my baby shower, and she met CJ, and then we kind of lost touch." Jenni "JWoww" Farley and Nicole "Snooki" Polizzi expressed similar sentiments. 
When Polizzi and Cortese took to Instagram Live, things escalated. A visibly upset Cortese talked about how hurt she was when Giancola supposedly unfriended all of the Jersey Shore cast on Facebook. "I had her at my baby shower," Cortese explained (via App). She continued: "I had her everywhere, and then out of nowhere, she unfollowed me on Facebook. She unfriends all of us on Facebook, and she just wants nothing to do with us, which is fine. Let her do her thing, and I will always wish Sam well, but it did hurt my feelings."  
The Meatballs also discussed being invited to Giancola's upcoming wedding — which is postponed due to the coronavirus (COVID-19) pandemic. "I did nothing but speak up for her throughout all the seasons, and then all of a sudden, I found out that she unfollowed me and then didn't invite me to the wedding," Cortese said. 
Was Sammi 'Sweetheart' mad at Deena? 
After Polizzi and Cortese's Instagram Live, Giancola posted a quote to her Instagram Stories that read: "Your taste in people will change as you learn to love yourself." She included a sticker that read "Facts" to emphasize her point. It's unclear whether or not Giancola was directing that post at Polizzi and Cortese. Still, given the timeline of Cortese's statement and Giancola's post, the quote was likely directed at her former roomies. 
Deena doesn't follow Sammi 'Sweetheart' on Instagram
During their Instagram Live, Cortese and Polizzi discussed theories about why Giancola unfriended them on Facebook, but not Instagram. Cortese believes Giancola remained friends with the cast on Instagram because the public would have been able to tell if she had unfriended them.
Now, fans have noticed Cortese no longer follows Giancola — but she did comment on a recent post. Giancola recently modeled for a bridal beauty masterclass, sharing photos from the event on Instagram. Many of her former roommates commented on the photos, including Farley, who wrote "Stunning." 
"Thank you!!" Giancola cordially replied. Farley's ex-husband also commented on the post: "Looking good girl." Giancola did not reply to Mathews. 
Sammi 'Sweetheart' is being civil with Deena 
It seems like Giancola has moved on from what Cortese said about her during the Instagram Live. Cortese commented on another photo writing, "You look beautiful," with a red heart emoji. At first, fans were the only ones replying to Cortese's comment. "You unfollowed her, though," one fan wrote.
Cortese no longer follows Giancola on Instagram, so she would have had to manually check Giancola's page or stumble across the post on her discover page. Regardless, Giancola replied with a friendly "Thank you!" and a few heart emojis. 
Maybe one day, Cortese will follow Sammi "Sweetheart" once again. Until then, fans will likely continue calling her out when she comments on Giancola's posts.