Proof 'This Is Us' Star Milo Ventimiglia Was a Heartthrob Way Before Hollywood
Fans of This Is Us took a big sigh of relief when the show returned for its midseason premiere. Without a weekly dose of the Pearson family, the days feel longer than usual. However, dearly departed patriarch, Jack Pearson, wouldn't be fully realized without Milo Ventimiglia. The actor effortlessly pulls off "hero dad" without breaking a sweat. Was he always so suave or is that something he deliberately put into Jack for the show?
Milo Ventimiglia is an extremely private guy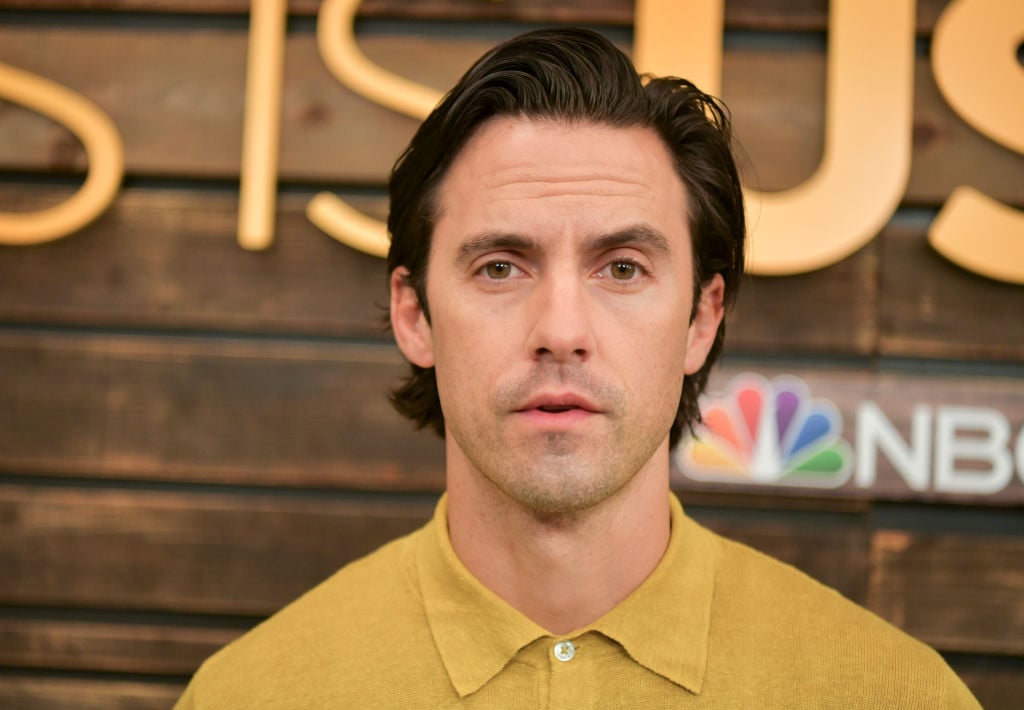 We can't emphasize how private Milo Ventimiglia is without first referencing that Jack Pearson is also very private on This Is Us. The similarities are interesting to note, though Ventimiglia said in past interviews he's nothing like Papa Pearson.
However, just as Jack kept his Vietnam War, Nicky, and alcoholism secrets, Ventimiglia keeps his dating life under wraps. The last semi-public relationship reported was with Kelly Egarian in 2017.
Ventimiglia made headlines since, during a couple of seperate outings with a mystery woman at Disneyland and Orange Is the New Black star, Diane Guerrero. The actor only makes the news because it's so very rare to catch him in public with anyone anymore.
Previous relationships, he said, taught him to never date a costar again. With that, he seems to have realized not to appear in public unless he wants to give the impression he's dating that person. It's unclear if he's currently single or taken.
We can't blame him for keeping his private life private, but it makes fans everywhere wonder if he's always been this way or if it only came with the pressures of the spotlight.
Ventimiglia's throwback photos are everything 'This Is Us' dreams are made of
Thank the internet for the glory of throwback photos. Otherwise, This Is Us fans couldn't get a glimpse of Ventimiglia pre-showbiz. Recently, the star's former prom date posted a picture of a young Ventimiglia, proving he's basically been a heartthrob forever.
"Awww milo!" a fan replied. "Aww, Milo's always been so handsome. I wish he was my prom date back in the day (almost 15 years ago.. yikes)," another said.
The throwback is only the beginning of the Ventimiglia treasure trove. The Anaheim, California native attended El Modena High School in Orange County where you can easily find photos of the actor via Classmates way before he shot to fame.
Ventimiglia graduated in 1995, but not before taking charge of the wrestling team, student government and, of course, drama, according to the page.
What else did Ventimiglia do before Hollywood?
That same year, while still attending the University of California, he landed a guest spot (as "party guest") on The Fresh Prince of Bel-Air.
He now credits star of the show, Will Smith, for showing him the ropes.
"The most impactful thing for me being on that set was to see how Will Smith was with his crew," he told Interview Magazine. "He was not just a TV star; he was a movie star already. He knew everyone's name and was inclusive of everyone and the crew."
He added that the experience taught him how to treat others on-set.
"It impacted me and how I am around my sets and my crews. Will Smith is a good man. So I just try to be a good man. It was a pretty impactful moment, I'm very thankful that that was my first gig — being around him. "
From there, Ventimiglia took on guest appearances in many projects before landing his break-out character, Jess Mariano on Gilmore Girls. The rest, as they say, is history. Still, those throwback photos of a young MV are everything, so thank you, internet, for coming through.
This Is Us airs Tuesdays at 9 p.m. ET on NBC.