'Property Brothers': Drew Scott and Linda Phan Secretly Had Two Weddings
Drew and Jonathan Scott rose to fame on HGTV's Property Brothers back in 2011. Since then, fans have been able to see much deeper into the brothers' lives — including their love lives. Drew married his longtime girlfriend, Linda Phan, in 2018 and fans love her. But it turns out Scott and Phan had a secret wedding right before their real nuptials.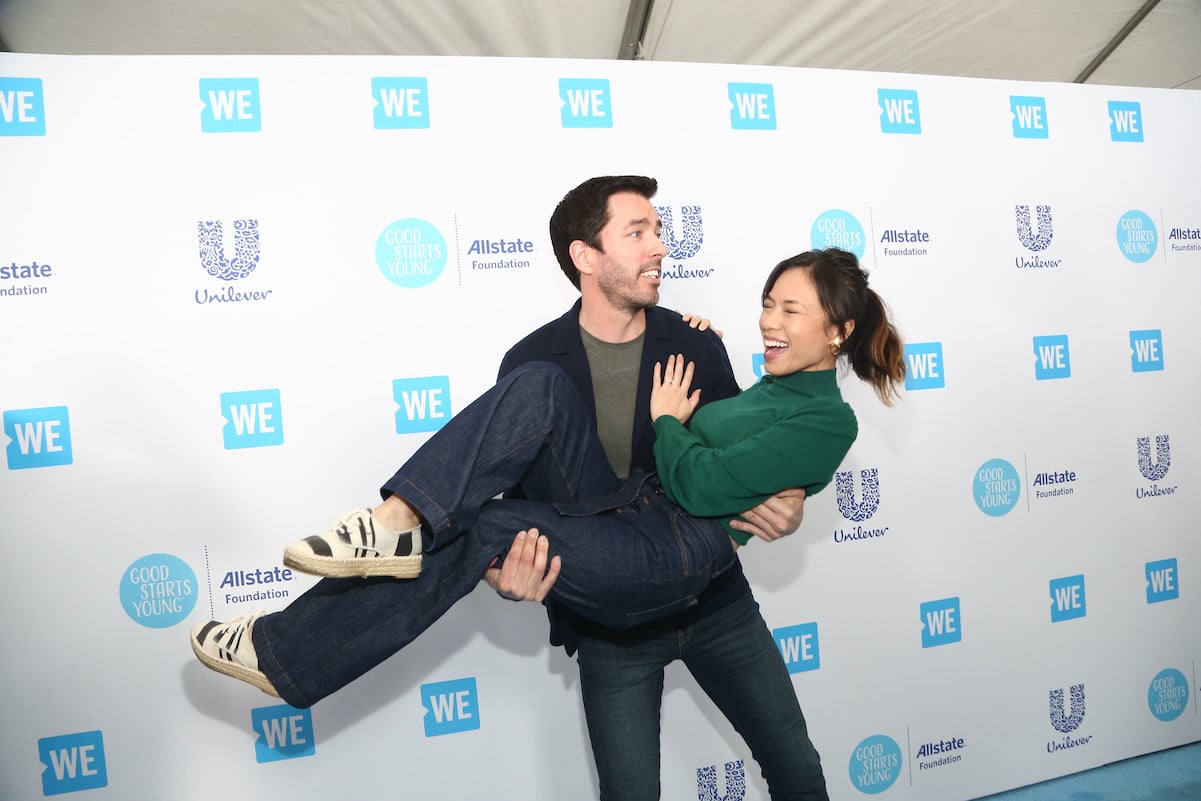 'Property Brothers' star Drew Scott and his wife, Linda Phan, captured fans' hearts years ago
When Property Brothers first aired in 2011, Scott and Phan were basically an unknown couple. But when the two started dating — reportedly just before the show began filming — they kept the relationship under wraps. Scott wasn't nearly as famous at the time as he is now, and he never introduced Phan; she just started making occasional appearances.
Still, fans realized pretty quickly that Scott and Phan were together. The couple's relationship started gaining publicity, and Phan began making more frequent appearances on the brothers' HGTV show. Eventually, after dating for about six years, Scott proposed to Phan in 2016. The couple had a high-profile wedding overseas, but it turns out that wasn't the only marriage ceremony the couple had in order to symbolize their love.
Drew Scott and Linda Phan had a secret wedding before their Italy nuptials
Most people heard about Scott and Phan's luxurious wedding plans long before they took place in 2018. It had been rumored that the couple were planning to tie the knot overseas, and they certainly pulled out all the stops for their dream wedding. The couple's Italian wedding drew 300 guests — and the photos prove it was a dream come true. But it turns out the two made their relationship legal without anyone ever knowing.
Scott and Phan frequently post YouTube videos about their lives, and those who follow the two closely have learned plenty behind-the-scenes details about their relationship from their YouTube channel. In a video posted in May, Scott and Phan revealed that the vows they exchanged in Italy were actually their second time officially marrying — the first was in Nashville.
"How it works, there's a whole other process if you want to get married overseas," Scott revealed in the video. "So, the legal wedding is done locally, and then you just do a ceremony and all the fun stuff abroad."
Phan added that the couple's first ceremony was far from glamorous. "Instead of exchanging rings, we exchanged burgers, and we got married in a hot tub," she said. Phan added that the justice of the peace said it was "the coolest thing" they had ever seen.
Drew Scott and Linda Phan are loving married life
Scott and Phan knew they were each other's forever long ago. Now, they're living it up as a married couple. Phan frequently appears on the brothers' shows, and she and Scott have settled down in Los Angeles, though Phan is often with Scott whenever he travels. Scott did reveal that he and Phan have plans to grow their family. According to House Beautiful, he once commented on Joanna Gaines' Instagram post, saying he and Phan are "having kids soon" and that they'll "hit [Joanna] up for hand me downs."