'Property Brothers' Jonathan Scott Learned to Drive While Building a Ranch
Almost everyone remembers their first car. And most can probably tell you exactly where they were when they first learned to drive. For Property Brothers star, Jonathan Scott, he too fondly recalls not only his first car but also where he learned to drive a car in the first place. His story is more than likely different from most though, and involves some words of wisdom from his dad and the building of a Canadian horse ranch.
Jonathan Scott's claim to fame in television with his brother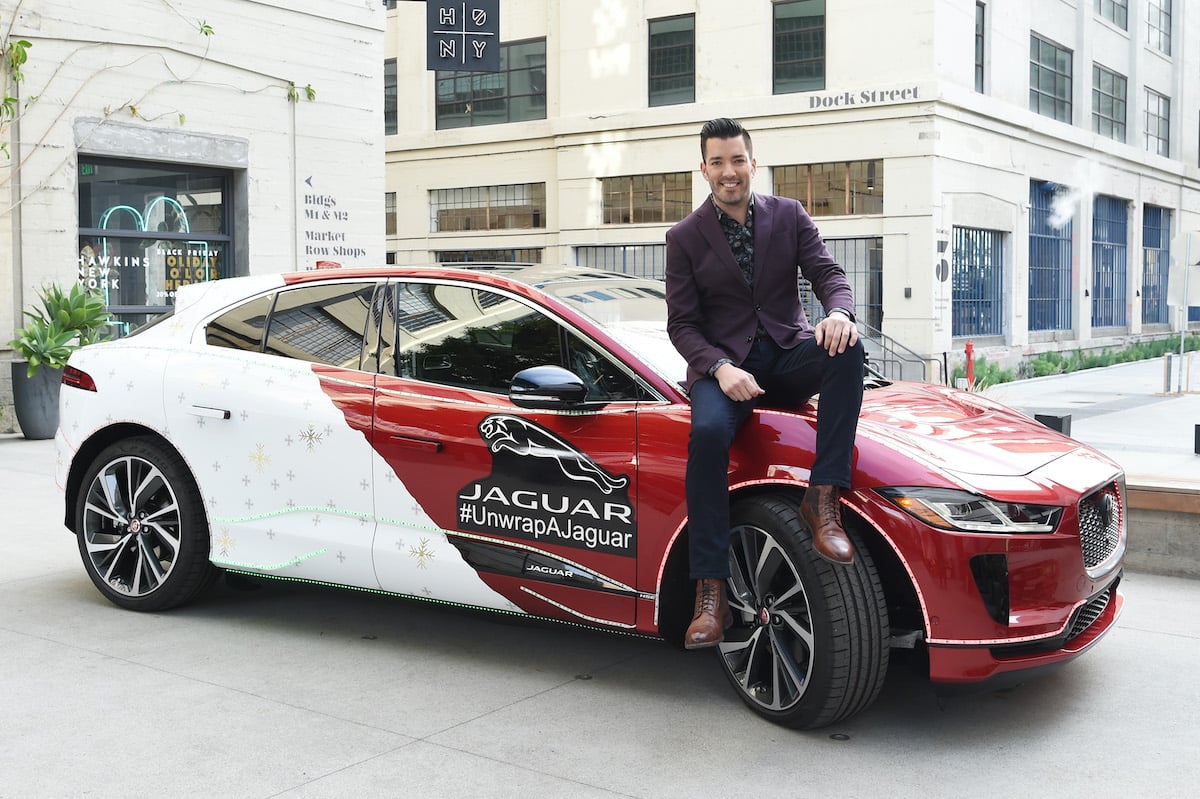 Jonathan Scott and his twin brother Drew are hilarious and fun as the hosts of HGTV's Property Brothers. The two have grown their fan base across other shows like Buying & Selling and Brother Vs. Brother. Fans love their relatable sibling rivalry, partnered with their natural comedic and improv genius. Together, the pair help their on-screen clients realize their real estate potential, through renovation and home improvements. Jonathan Scott is a licensed contractor while his brother is the well-versed real estate agent.
Aside from their television performances and house remodels, the twins also founded Scott Brothers Entertainment. This company produces digital and television content, with the same funny and giggle-worthy personality of the brothers themselves. They also launched Scott Living Collection, a line of luxurious and affordable furniture and décor. The British Columbia born brothers are truly successful and have earned several awards for their television series and content creation work.
Jonathan Scott's dad built a ranch and had rules about a first car
Jonathan Scott recently talked about his father, James Scott, during an interview. His father, who was an entrepreneur himself, had a rule when Jonathan and Drew were young and on the verge of learning to drive. The fatherly law was that the boys should not expect their parents to just buy them their first cars. Instead, Jonathan and Drew would be responsible for coming up with half the purchase price, "max of $2,000," Jonathan Scott said.
That rule may not seem odd, but at the time, he had moved to Alberta Canada to help his dad build a ranch. Jonathan Scott decided instead of finding a $4,000 car, he would opt for a "total beater" car and wait to pursue the better car with his brother once the ranch was built.
Learning to drive in a 'beater'
Jonathan Scott's first car was a "total beater," albeit a beloved set of wheels he talks about fondly. It was a 1975 Oldsmobile Omega, and it was the car he not only learned to drive first but was also the car in which he took his drivers' test. Before the driving test, he would spend hours tooling around the wide-open, Alberta ranch pastures. "I would go out in the field," he said and would do circles and practice steering. He joked in this interview about this car's horsepower being a quarter horse. The pastures he would practice driving in were also home to equine grazers.
What kind of cars does he drive today?
Jonathan Scott says he's always been environmentally conscious, especially when it came to cars and auto pollution. As an adult, he continues his promotion of green and eco-friendly vehicles. He, of course, has amassed a bit of wealth, given his career and television success. But he's not interested in high-dollar exotics. He does have a 2019 Jaguar I-Pace, which is considered a luxury model. But his favorite car is his 2018 Tesla Model X. His brother Drew has a Model S.
Jonathan Scott's first-time driving takes him back to the ranch and practicing his behind-the-wheel techniques in the wide-open fields. He fondly remembers his old Oldsmobile too.