'Property Brothers' Jonathan Scott Said One Homeowner Tried to Seduce Him — 'She Would Hit On Me So Bad with Her Husband Right There'
The Property Brothers Drew and Jonathan Scott are both incredibly talented. That's how this duo wound up with multiple shows on HGTV, the most popular lifestyle network on television right now. But it's not just pure talent that made so many fans fall in love with the Scott brothers — they're also very easy on the eyes.
Fans of Drew and Jonathan have been exclaiming over how hot they are for years now. But one homeowner they helped on the show took that attraction a step too far when she started openly hitting on Jonathan during filming.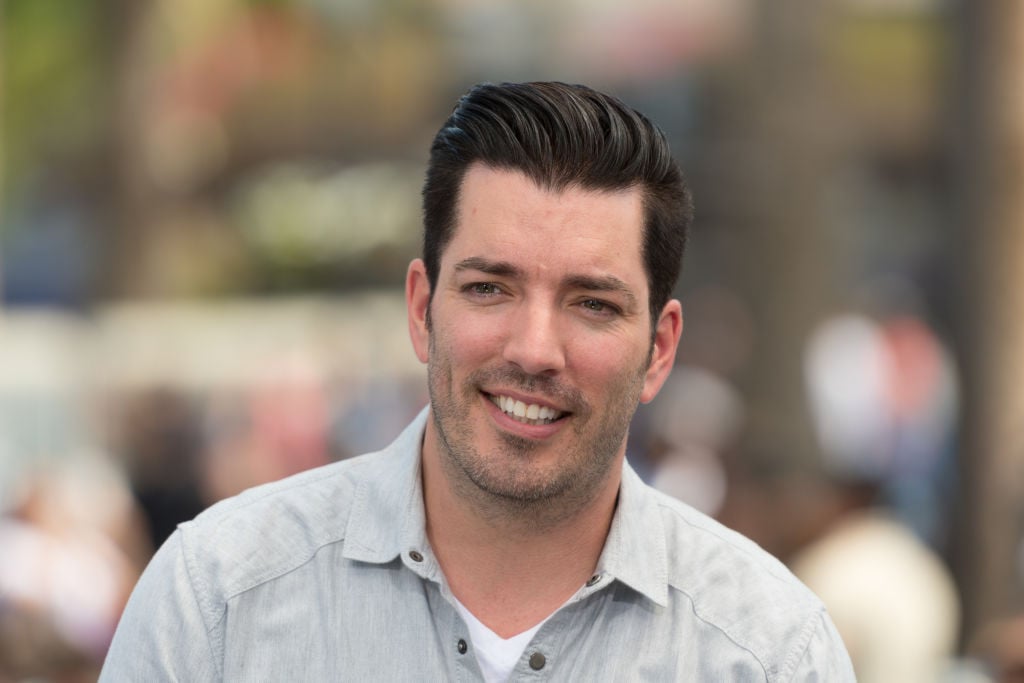 Conan O'Brien asked Drew and Jonathan Scott about being hit on
It's not too surprising to find out that the homeowners they work with are physically attracted to Drew and Jonathan. But thinking something and acting on it are two very different things.
While speaking with Conan O'Brien, the HGTV hosts discussed their relationships and who has better game with the ladies. Drew also revealed how he and his wife Linda Phan began their relationship. But when O'Brien asked the brothers if they'd ever been hit on during filming, no one was prepared for their answer.
Jonathan Scott told a shocking story about a homeowner propositioning him
Both Drew and Jonathan admitted that they'd been flirted with by various clients while filming the show. But one incident really stuck out.
"I was single for a long time and it didn't even matter if they were single," Jonathan said. "We had this one homeowner, not to be named. She would hit on me so bad with her husband right there and he was oblivious to what was going on."
He went on to say that the client would "whisper things" to Jonathan plus did a "weird convulsing eye connecting thing" that made her intentions clear. It made the brothers quite uncomfortable. Luckily, that type of behavior isn't the norm.
"Most of them [the homeowners] are amazing and they're thankful," Drew explained. "And there's just a few that want a piece of Jonathan."
Jonathan Scott is currently dating actress Zooey Deschanel
Though Jonathan was single when his client tried to take their relationship to the next level, he's currently dating New Girl actress Zooey Deschanel and isn't likely pursuing any other romantic interests. Especially married clients.
Deschanel met Jonathan during an appearance on James Corden's Carpool Karaoke. Jonathan said he was "totally chill" while Deschanel was being "super flirty," though she claims the exact opposite is true. Deschanel insisted that producers had to edit the segment to camouflage how much Scott was flirting with her.
Fans are predicting Zooey Deschanel and Jonathan Scott will get engaged soon
While there hasn't been a formal announcement yet, fans are anxious to see Jonathan and Deschanel make a permanent commitment to each other. During an interview with ET, Jonathan explained that he loves how he and his girlfriend can always make each other laugh and entertain one another.
Deschanel probably gets a kick out of the story Jonathan tells about the overly friendly client.