Property Brothers' Star Jonathan Scott Reveals If He and Zooey Deschanel Will Elope
Zooey Deschanel and Jonathan Scott may not be one of the more public couples in Hollywood, but they sure are one of the cutest. The Property Brothers star and New Girl actress have been dating for just a few months, but in that short time, they have developed quite a deep bond. So much so, …
Zooey Deschanel and Jonathan Scott may not be one of the more public couples in Hollywood, but they sure are one of the cutest. The Property Brothers star and New Girl actress have been dating for just a few months, but in that short time, they have developed quite a deep bond. So much so, that there's already talks of marriage. 
Jonathan and Drew Scott recently stopped by Entertainment Tonight where the two participated in a segment called "reveal." The hosts asked questions about the brothers' romantic lives, and also addressed the big question: "Is he ready to tie the knot with Zooey Deschanel?"
Zooey Deschanel and Jonathan Scott met in a totally modern way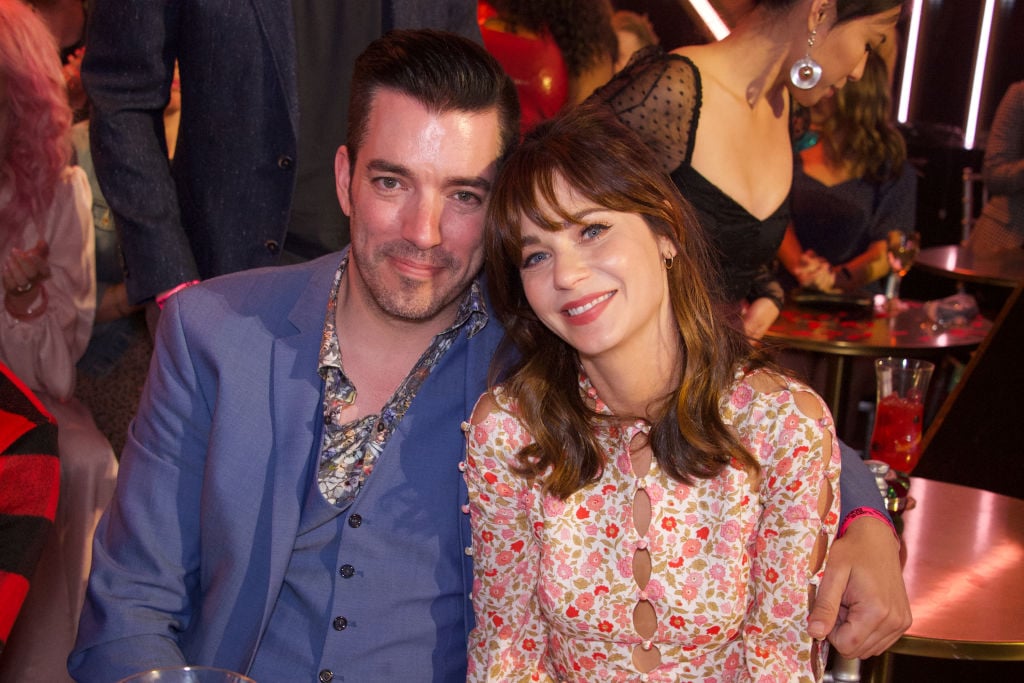 Everyone has their love story about how they met the love of their life. For these two lovebirds, their love story is 100% unique and 100% adorable. Deschanel and Scott met while they both appeared on James Corden's Carpool Karaoke. When the ET host asked Scott who made the first move, the Property Brothers star says there's a little disagreement about the true story.
While Scott insists that he was "totally chill," and Deschanel was "super flirty," when the two met, he says his girlfriend remembers differently. In fact, her story is that their first encounter was completely the opposite of how Scott describes. As it turns out, it was Scott who got it wrong. He tells the story of the editors approaching him after the Carpool Karaoke segment. It turns out that Scott was flirting so much that the producers had to do substantial editing of the segment just to get some of it out. 
What keeps the couple together
During the interview with ET, the host asked Scott what he thinks makes his relationship with Deschanel work. Scott says that the two of them just laugh all the time. He says that this really is a big part of what makes their relationship work. They are able to entertain each other, which he says he has never had in a relationship before. 
But it looks like both Scott brothers are smitten with the New Girl star. Drew Scott said that the entire family loves Deschanel and that it's great to see someone who treats his brother so well. As for the parents, apparently Scott's mother said, "Zooey can literally never do any wrong." Scott went on to say, "I love her family. I love her. It's a good match."
"Once in a lifetime, you meet someone who changes everything" 
Things have been moving quickly for the happy couple. So much so that fans are asking whether the two will celebrate with marriage bells in the near future. ET joined in saying that it seems that that is the path that the two are moving on. 
Scott didn't give a direct answer, but he did say that he has never had a relationship like this before. He's never been with someone who has been such a good match for him and gets along so well with the people he loves. 
But fans on social media think that the couple might already be engaged. Deschanel posted a picture with her man, captioning, "One more with my one and only prom date @mrsilverscott ❤️." Scott replied in the most adorable and perhaps foreshadowing way, writing, "May I have this…and all future dances?"
There may not be an official announcement yet, but it seems like there is nothing that is going to set this relationship off course. Will there be a new Mrs. Scott by the end of the year? Time will only tell, but it's certainly not out of the realm of possibilities.