'Property Brothers' Stars Drew and Jonathan Scott Creating Show for Preschoolers
Like Chip and Joanna Gaines, Drew and Jonathan Scott have become one of HGTV's most beloved duos on and off the small screen. Outside of the show, fans are enchanted by their love lives—especially Jonathan's current romance with Zooey Deschanel—and their Scott Living décor and furniture brand. The Property Brothers have found a winning formula when it comes to the work they do, and now they're poised to expand their reach in another way.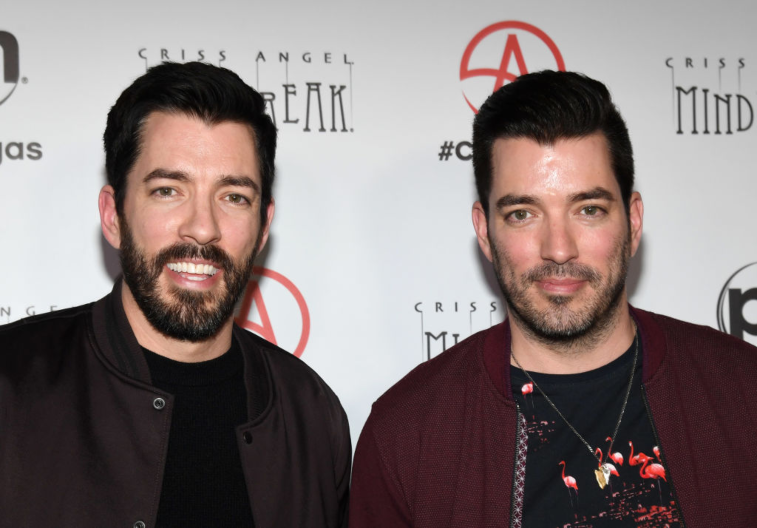 The Property Brothers are launching a new media venture
In what's considered uncharted territory for them, Drew and Jonathan Scott are moving into children's programming. According to Deadline, the sibling entrepreneurs are working on an animated series aimed at preschool kids. Builder Brothers' Dream Factory will feature kiddie versions of the famous brothers:
"Builder Brothers' Dream Factory centers around 10-year-old twins, Drew and Jonathan. A pair of regular kids whose extraordinary imagination, creativity, grit and heart help solve problems in their neighborhood by dreaming big and sometimes too big. Along with their dog Moose and best friends Mel, Cee-Cee and Aiden, the Builder Brothers navigate the highs and lows of trying to make the world a better place – one big dream at a time."
The series is being developed in partnership with Scott Brothers Entertainment and Sinking Ship Entertainment and aims to tackle everyday childhood issues that come with being a kid and learning about the world. However, there will also be lots of fun moments that showcase their brotherly relationship.
This isn't their first time venturing into the children's space
Did you know the Scott brothers are also published authors? The Builder Brothers aren't anything new, as they first came on the scene as book characters in Builder Brothers: Big Plans and Builder Brothers: Better Together. Both center on the young twins creating and designing projects with their friends and working through whatever problems pop up along the way.
For the new animated series, Drew told Deadline:
"Jonathan and I are grateful for our incredibly engaged kid fanbase and have wanted to do something more for this audience since launching our series of kids' books, Builder Brothers."
Jonathan added:
"We grew up on a ranch where we were encouraged to dream big, work together, keep trying and always learn from failure. These are the values we hope will resonate with this young audience."
The brothers already have multiple shows on the air
In addition to their TV empire, the Scotts recently launched a new magazine. But their hands will continue to be full thanks to their latest television project which joins a slate of old and new shows.
Currently, HGTV airs old episodes of Property Brothers, and has just renewed Brother vs. Brother and Property Brothers: Forever Home. The network also has plans to develop more programming with the pair in the future. According to their website, Scott Brothers Entertainment, they're casting for a show featuring Dave and Kortney Wilson.
There's no word about which channel the Builder Brothers' Dream Factory will land on, but fans shouldn't be surprised if HGTV is somehow connected. Stay tuned to learn when the series will officially launch.