Psychedelic Mushrooms Helped Lil Nas X 'Open Up a Lot' While Working on 'Montero'
As confident as Lil Nas X appears, the rapper still struggled while writing the music for his new album. Fortunately, some mushrooms helped.
At only 22 years old, Lil Nas X has already become an icon in the music industry. With his impossible-to-categorize music and unapologetic attitude, people tend to love him or hate him. Given the enthusiastic response to his new album Montero, it seems like his fans outweigh the ones who don't know how to handle him. 
But as confident as Lil Nas X appears, the Georgia native still struggled while writing the music for his new album. Fortunately for his fans, he found an unorthodox way to tap into the creativity he needed. 
Lil Nas X is unlike any other music artist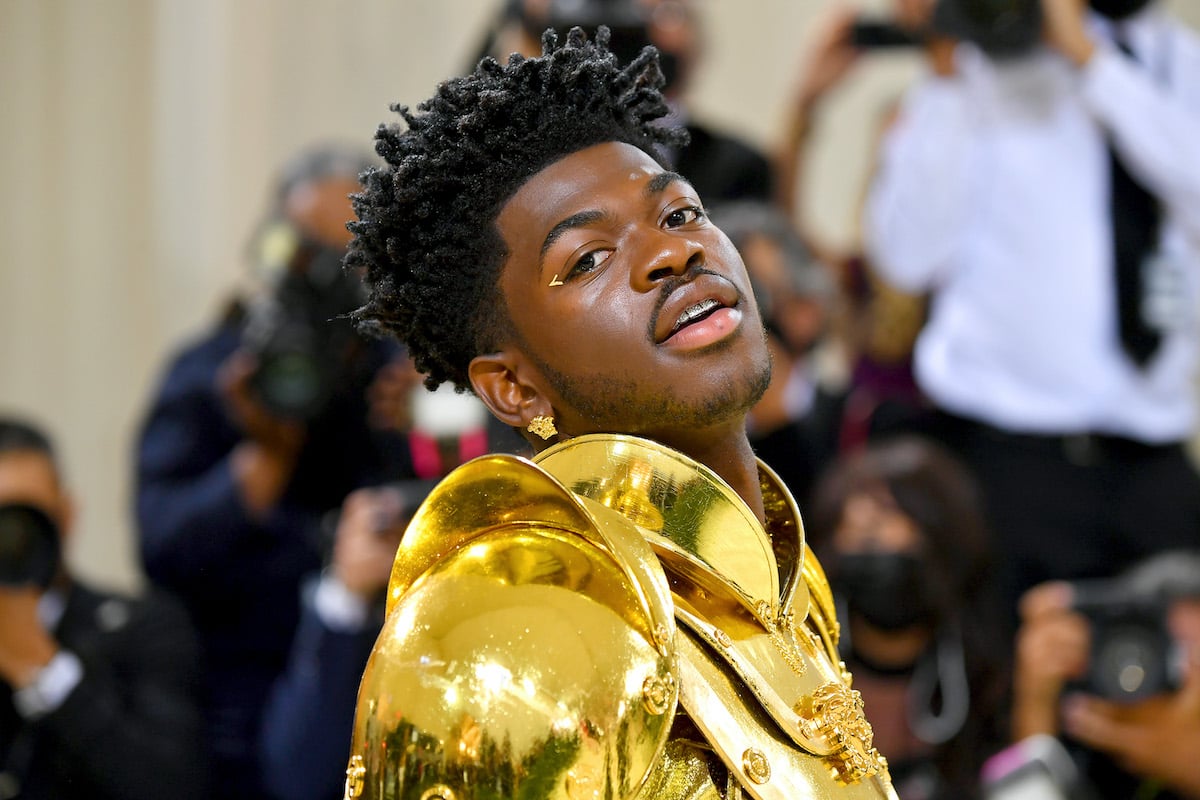 Explaining the genre-mixing, confusingly creative musician is no easy feat. According to Variety, the 19-year-old college dropout recorded his breakthrough hit, "Old Town Road," in 2018. He rented a recording studio to complete it. Then he released the song on SoundCloud and iTunes and went to work promoting it on social media. 
The song soon gathered attention, and it started to climb the Billboard Hot 100 chart. Fans had never heard anything like the unusual mix of country and hip-hop. "Old Town Road" was just about to take over the top position on the country chart when Billboard disqualified it, saying it wasn't really a country song.
That's pretty much how Lil Nas X's career has gone so far. He's talented and hard to define, which can lead to people misunderstanding him. But he's also very, very popular. People's expectations about what a rapper or a country artist should be simply don't apply to Lil Nas X. 
Lil Nas X's debut studio album, 'Montero'
Since that first hit, Lil Nas X continues to gather attention, praise, and complaints. He's won two Grammys and been the subject of a lot of discussion along the way. As NPR reports, in September 2021, he released his debut studio album, Montero. It took him two years to complete the project full of intense details from his own life. 
For example, one of the songs on the album, "Lost in the Citadel," is about a relationship that Lil Nas X struggled with. "[Lost in the Citadel] is about this relationship that I kept going back to and expecting a different outcome, when it was going to be the same situation over and over again," he explained. "It's called [that] because [that situation] is like a place you can't get out of… a maze."
But although he comes across as supremely confident, being so open and honest about his life wasn't easy for Lil Nas X. In fact, he needed some help to do it.
Psychedelic mushrooms helped Lil Nas X 'open up a lot'
Lil Nas X has shared that he used to smoke a lot of weed. But another substance helped him write the music for his new album. In an interview with The Wall Street Journal, the artist explained that he struggled with feeling self-conscious about sharing personal details on the album. 
As Lil Nas X grappled with this, he often went on trips with his friends Denzel Baptiste and David Biral. On one of these trips, he decided to try psychedelic mushrooms for the first time. His friends stayed sober and kept an eye on him as he sat by the pool with his thoughts. 
"I was able to open up a lot," he said. "I was able to write actual stories about my life and put it into my music. I actually did that for the first time."
The result is an album that's drawing praise from both fans and critics. And really, who would expect Lil Nas X to do anything in a boring way?